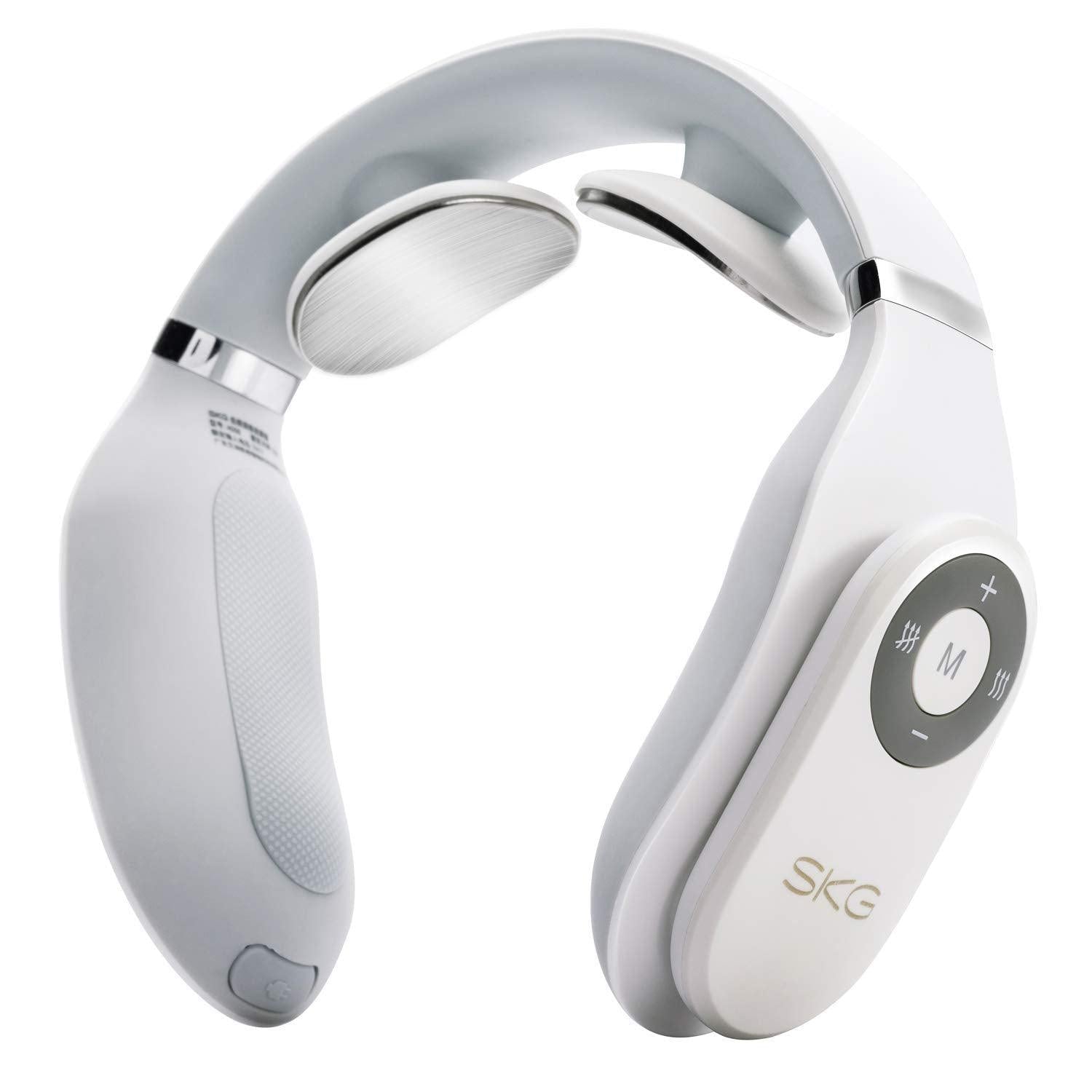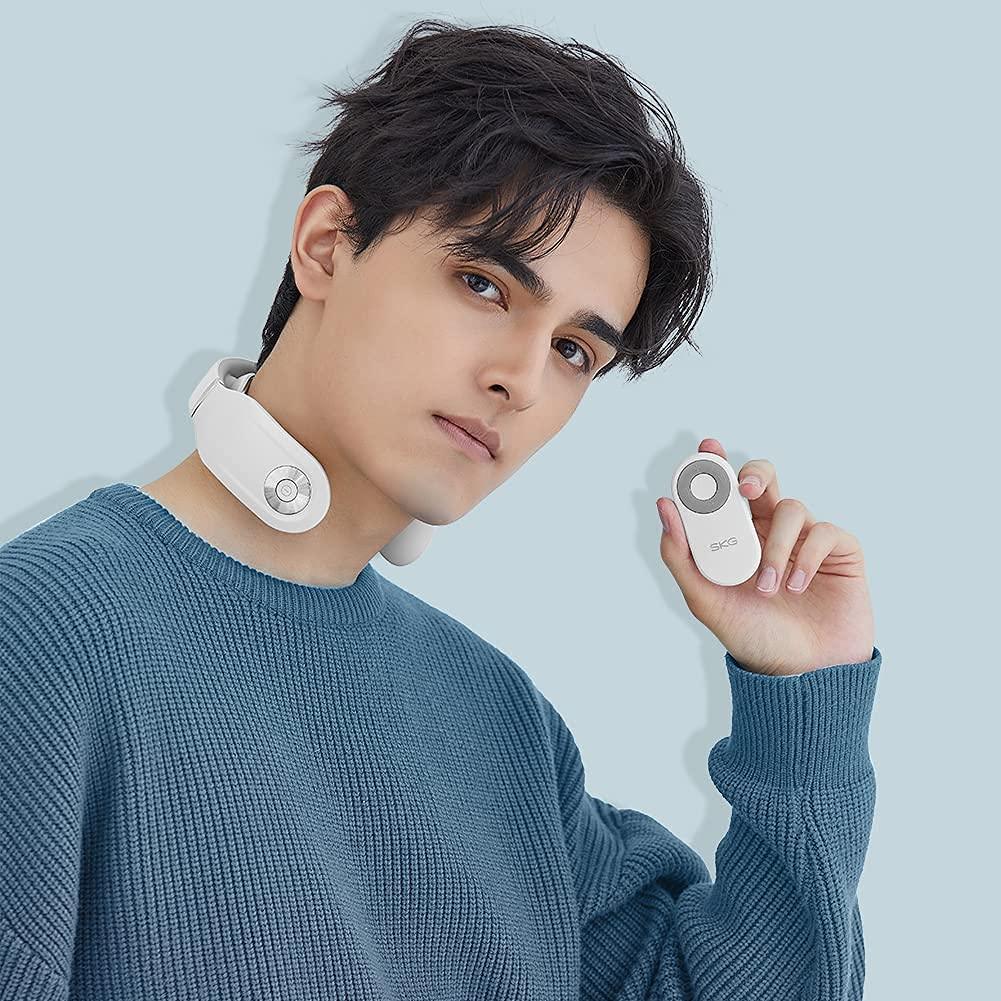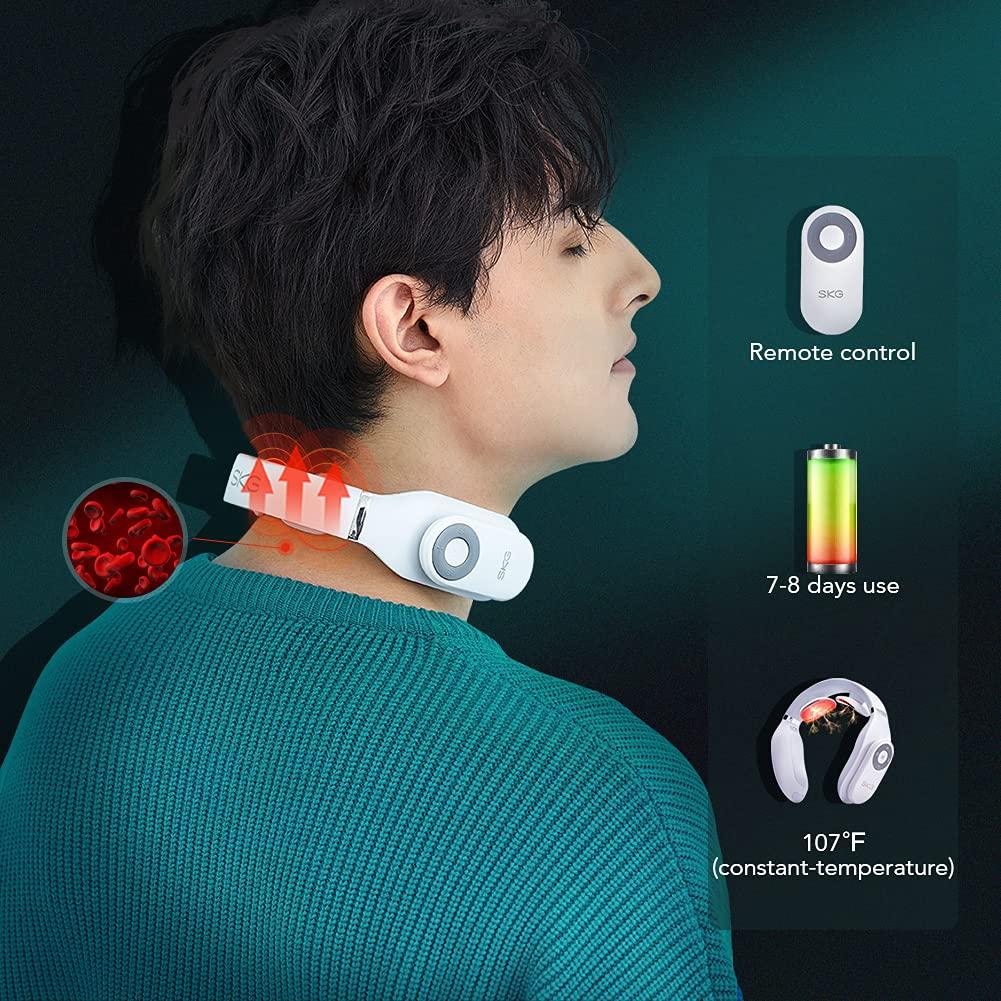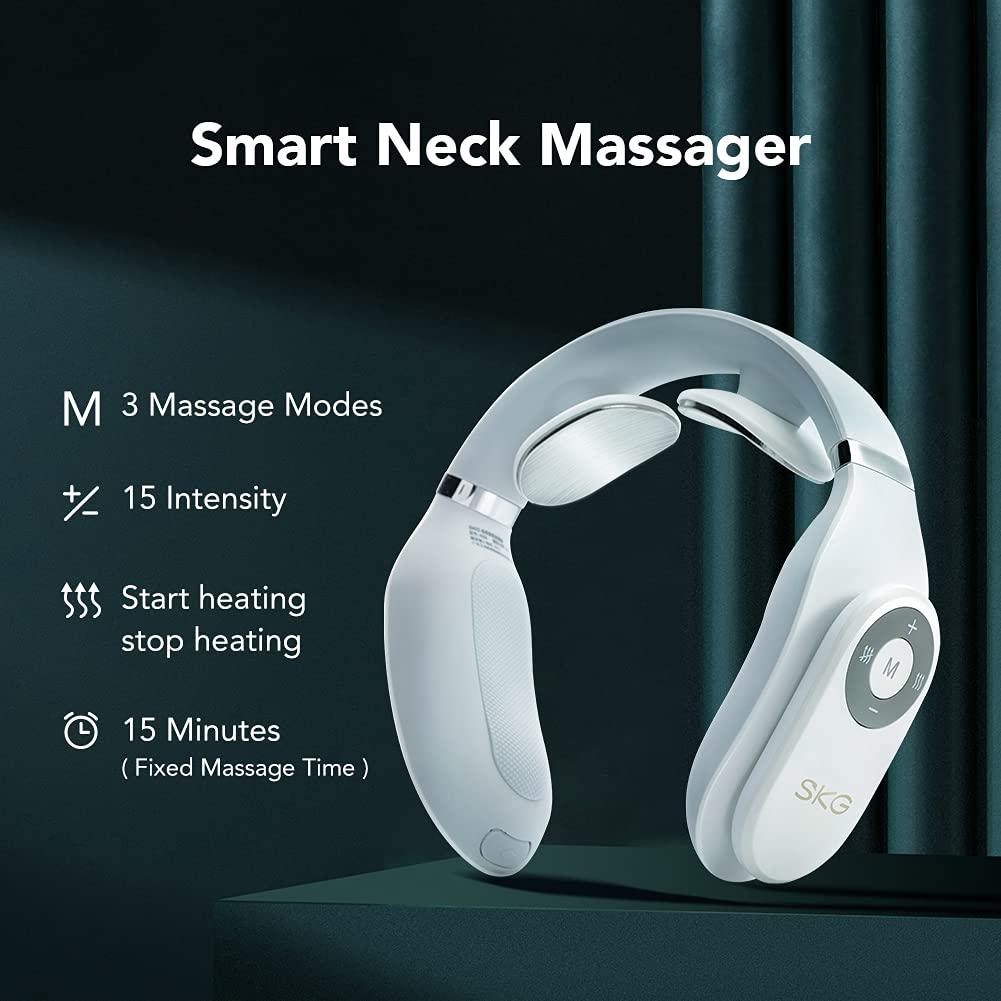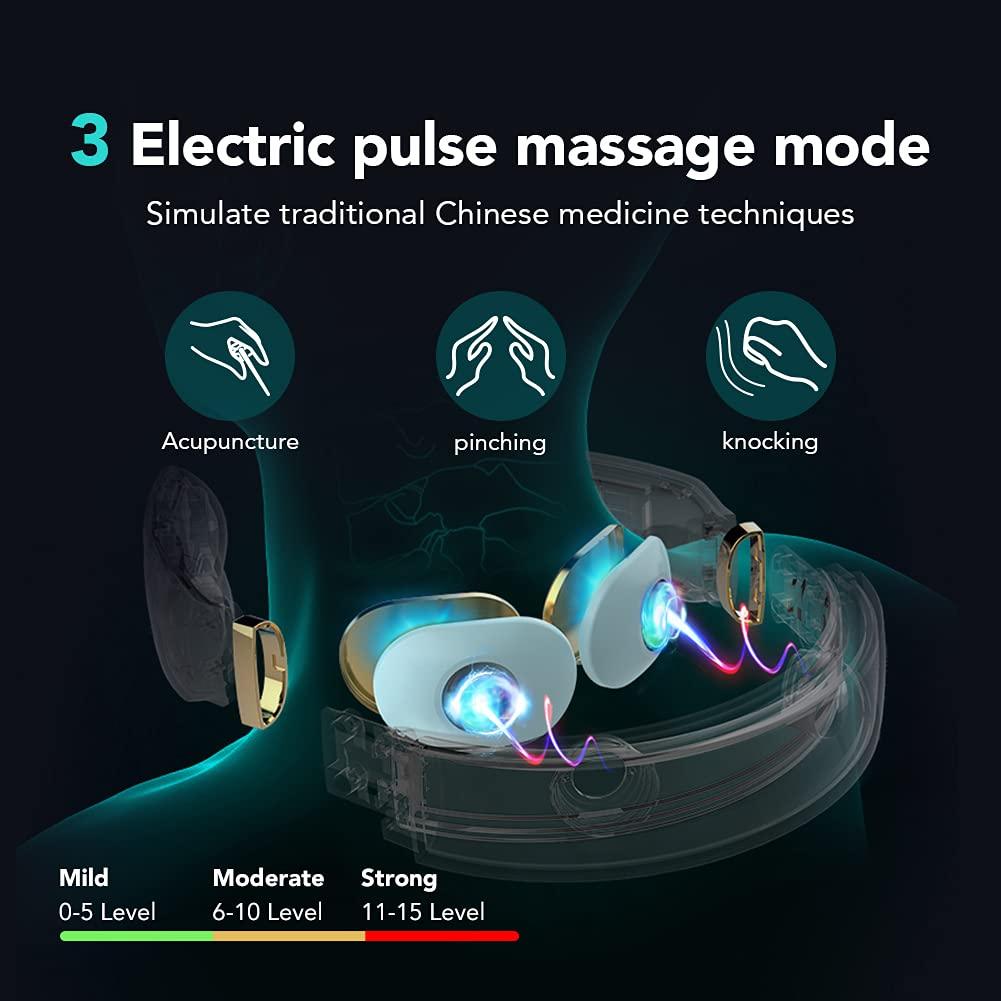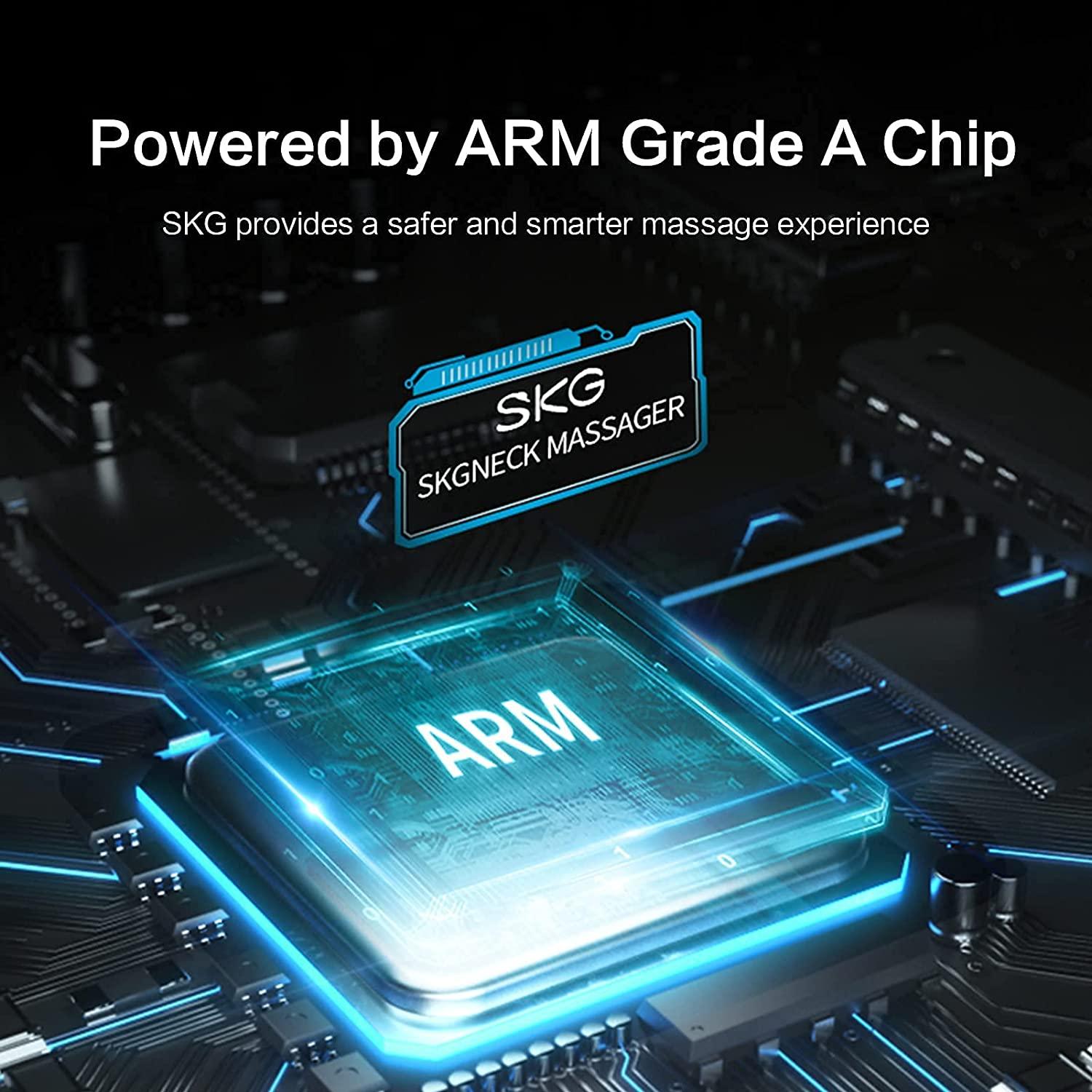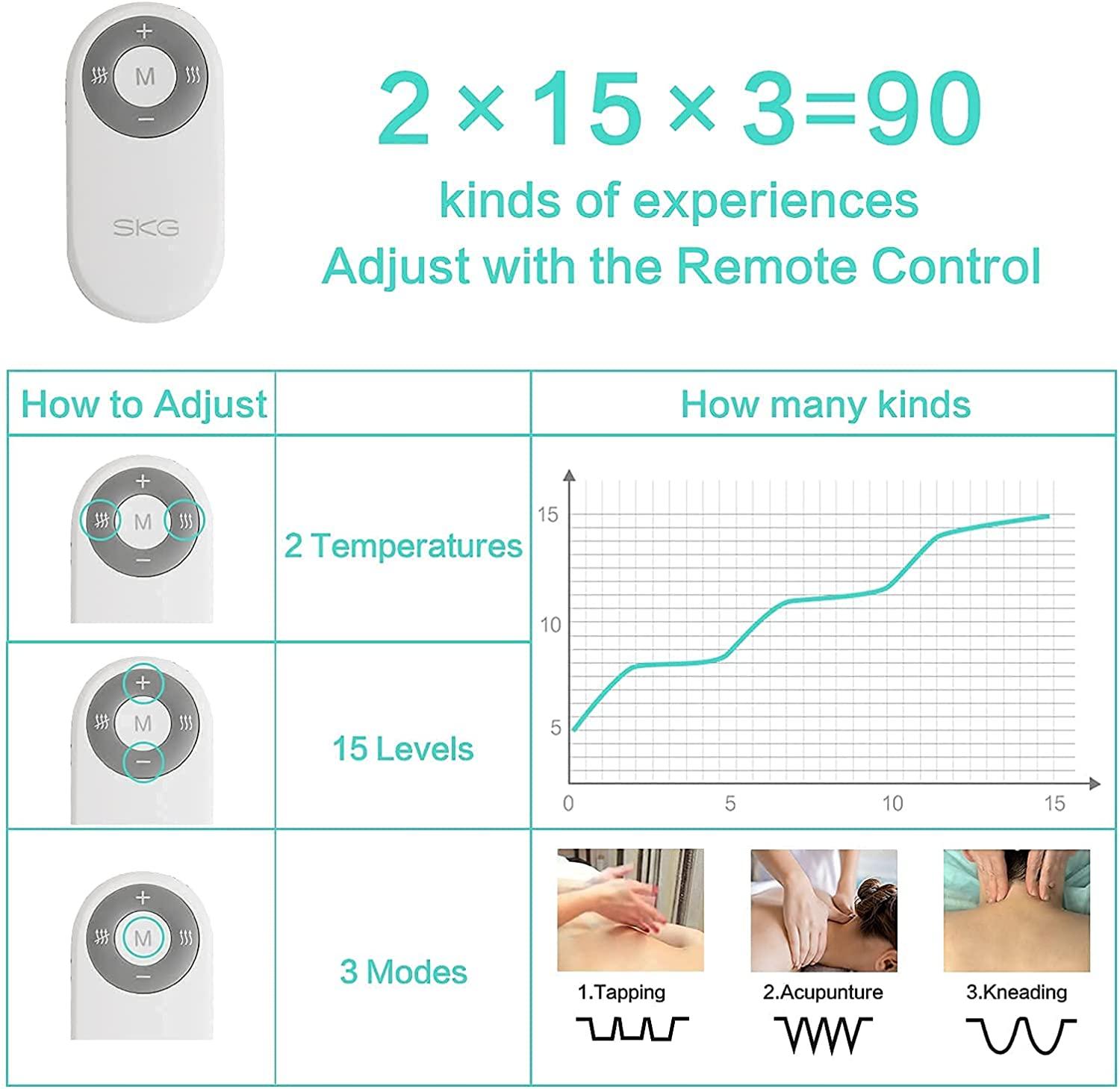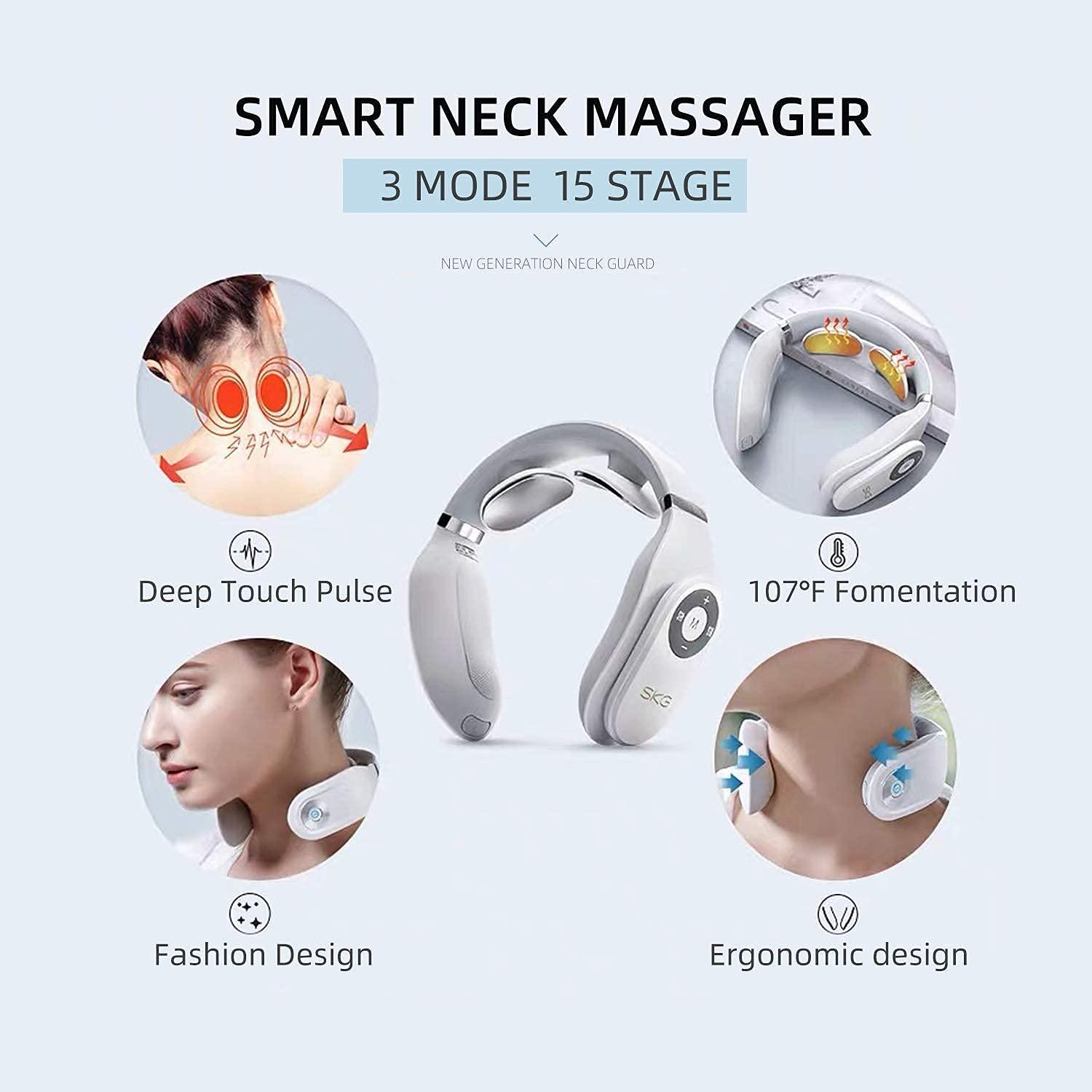 SKG 4098E Cordless Pulse Neck Massager with Heat for Pain Relief
Remote Control
1. The "M" button adjusts the massage mode.
2. "+" "-" button adjusts massage intensity.
3. "↑↑↑ " button turns on/off the heating function.
Patent Design
SKG possesses an exclusive patent, using high-quality and high-standard chips, providing excellent products to customers.
Long Battery Capacity
We suggest you use it twice/day (15 minutes per time ), it can last for 8 days.