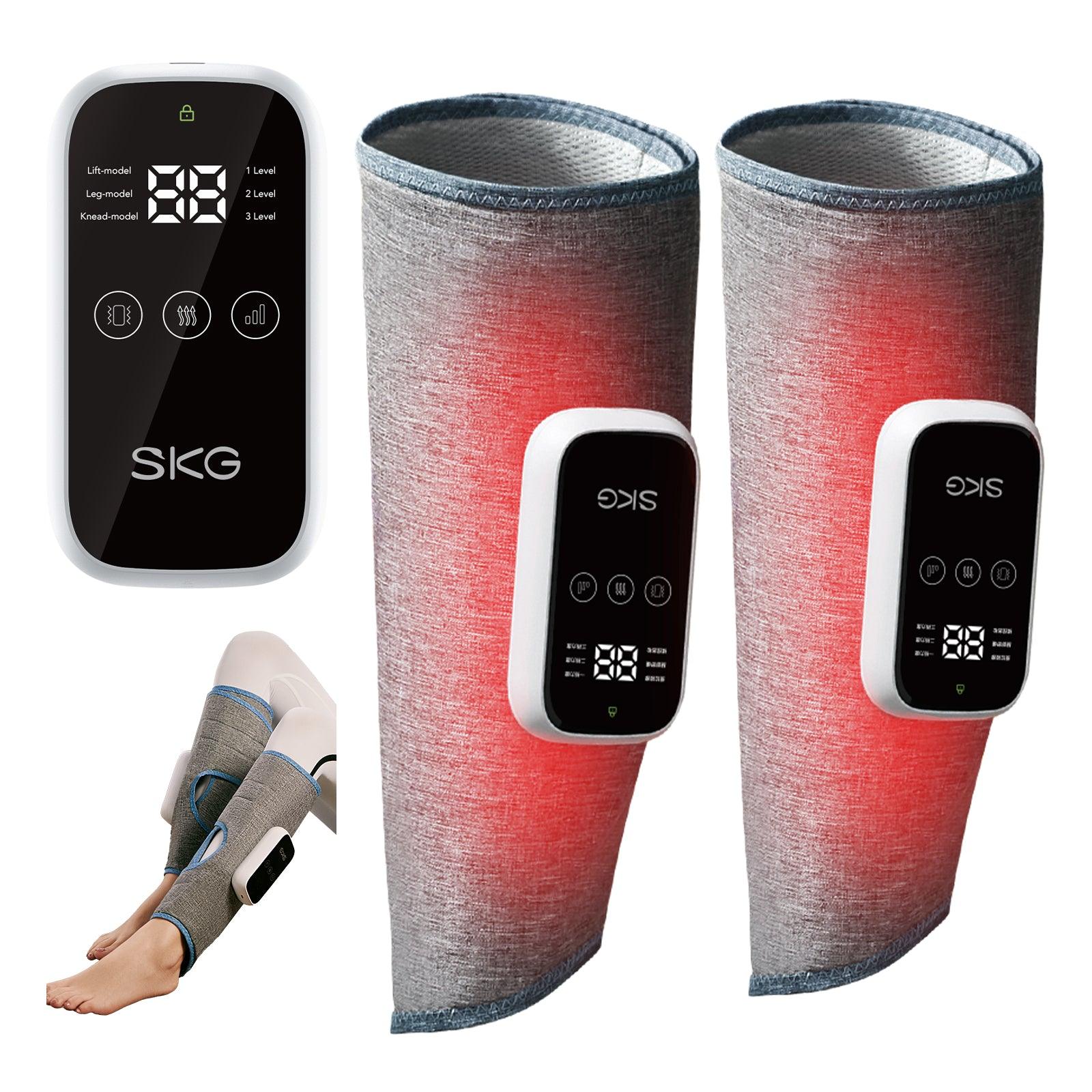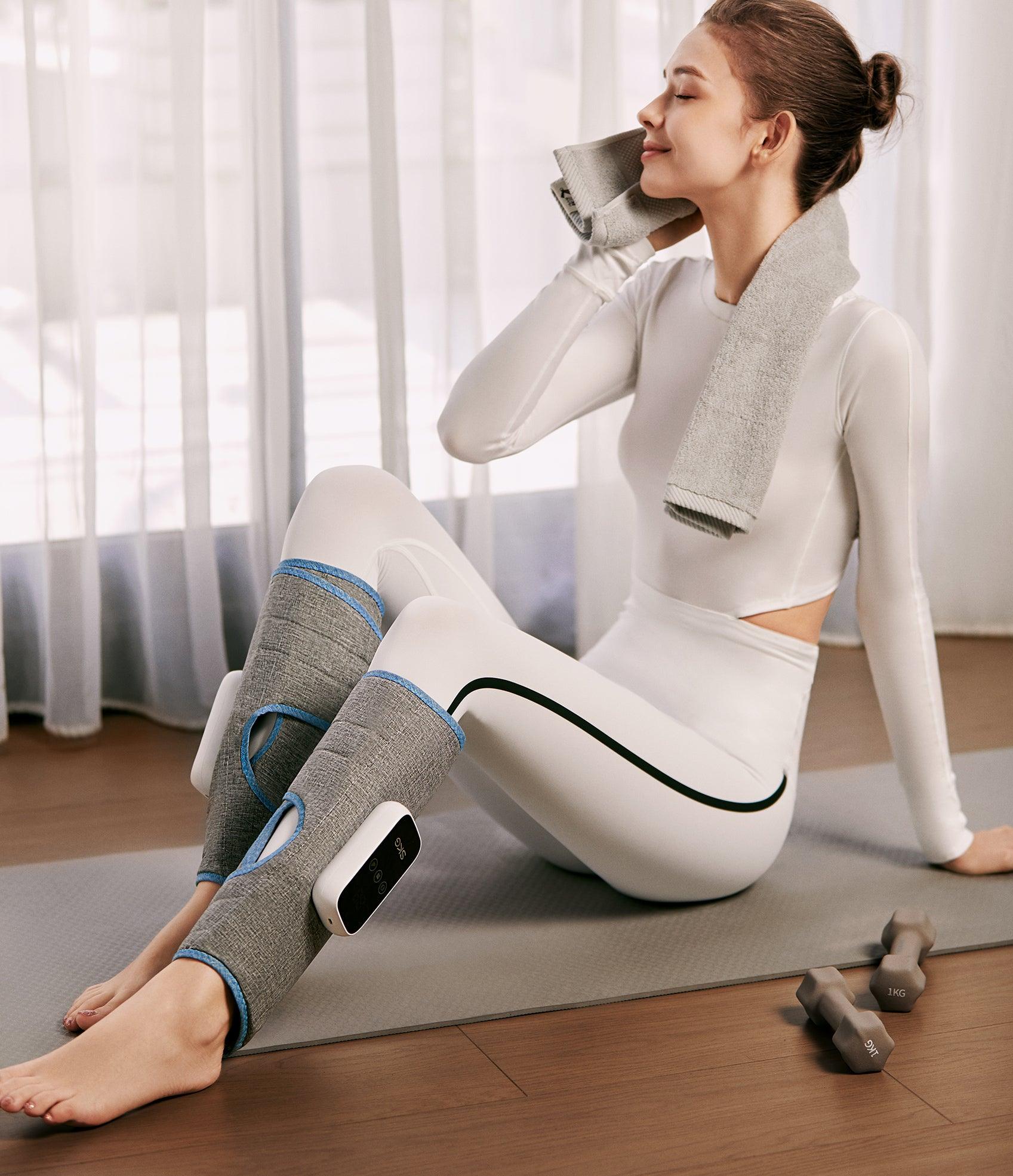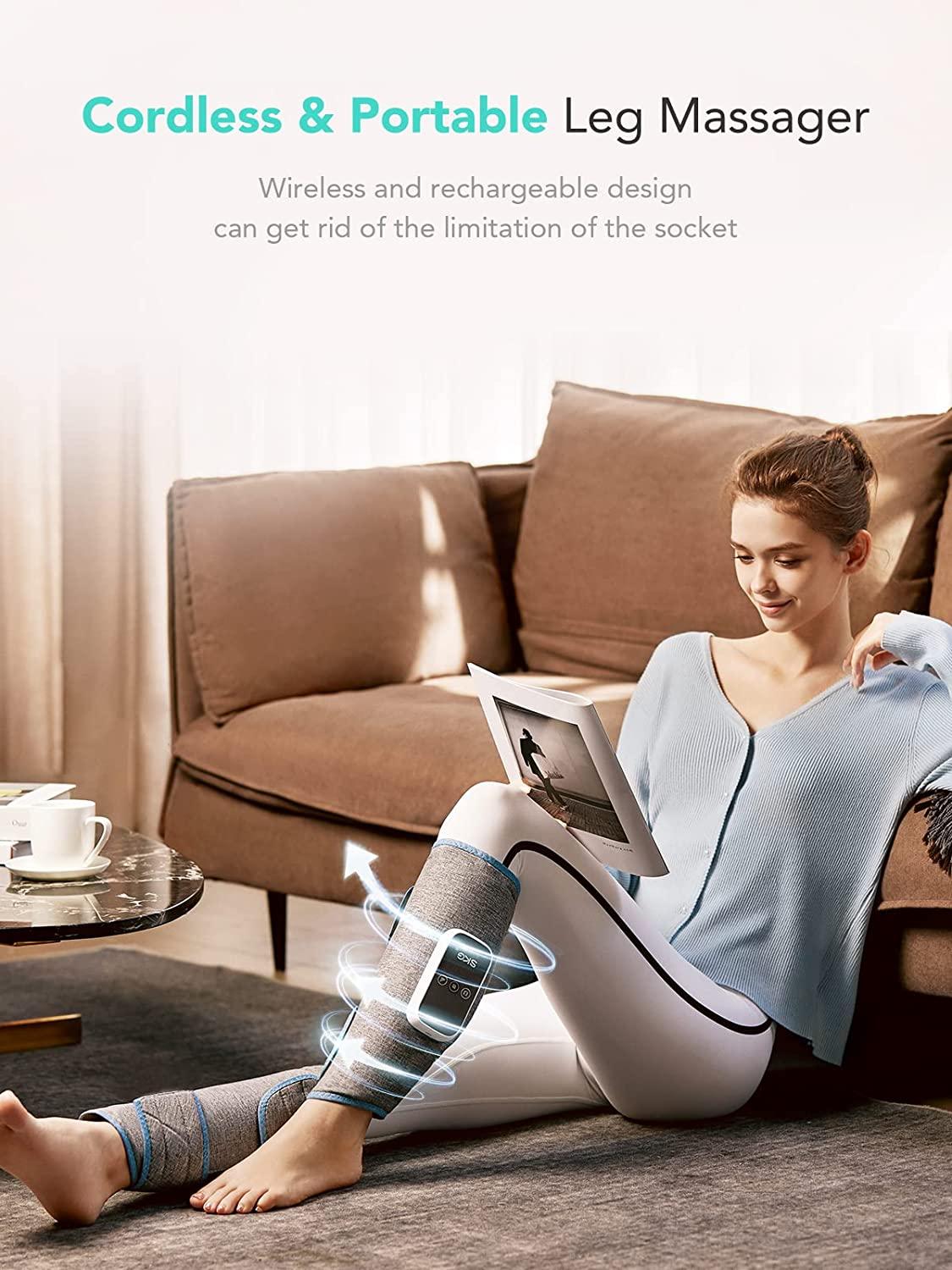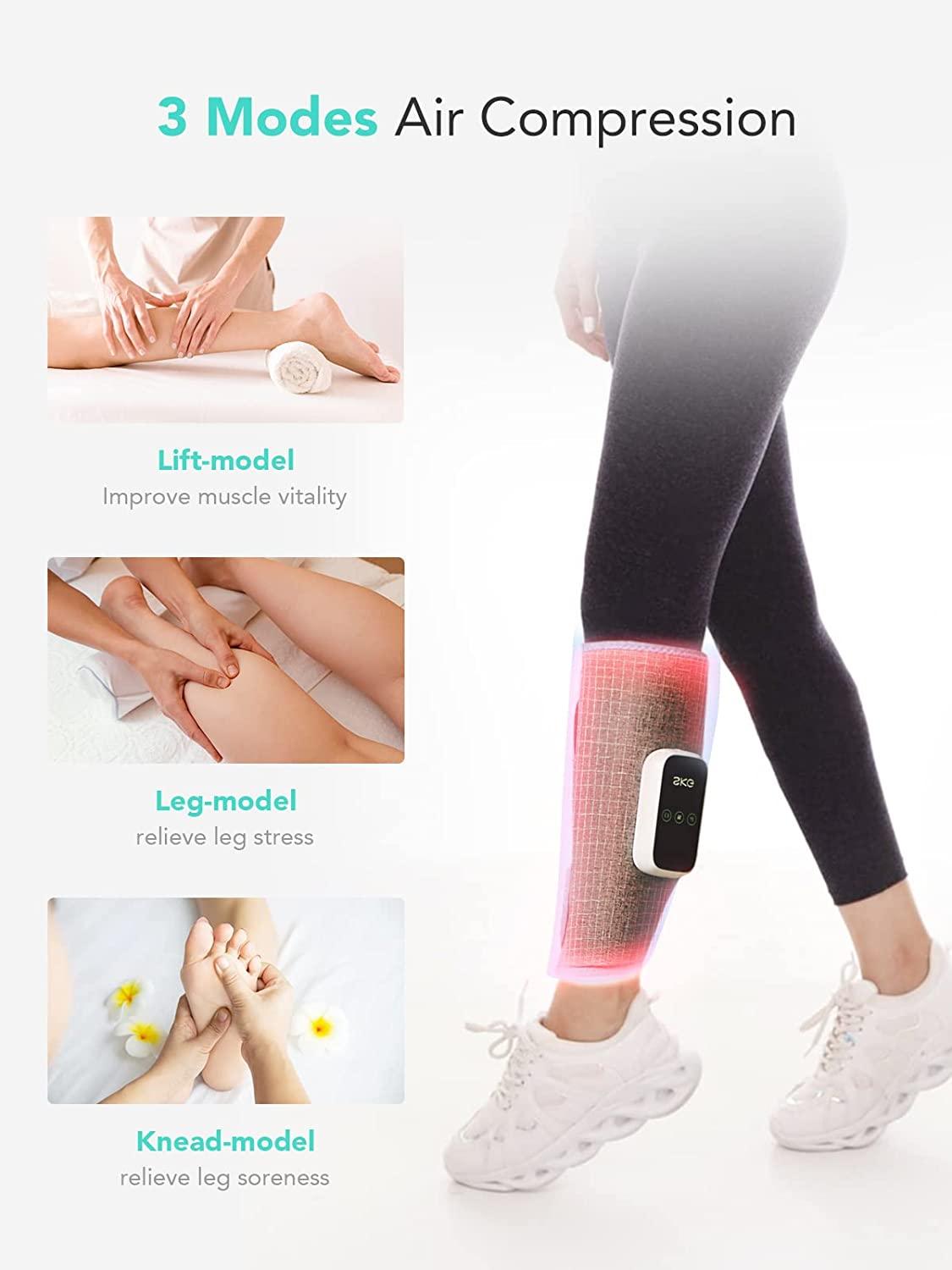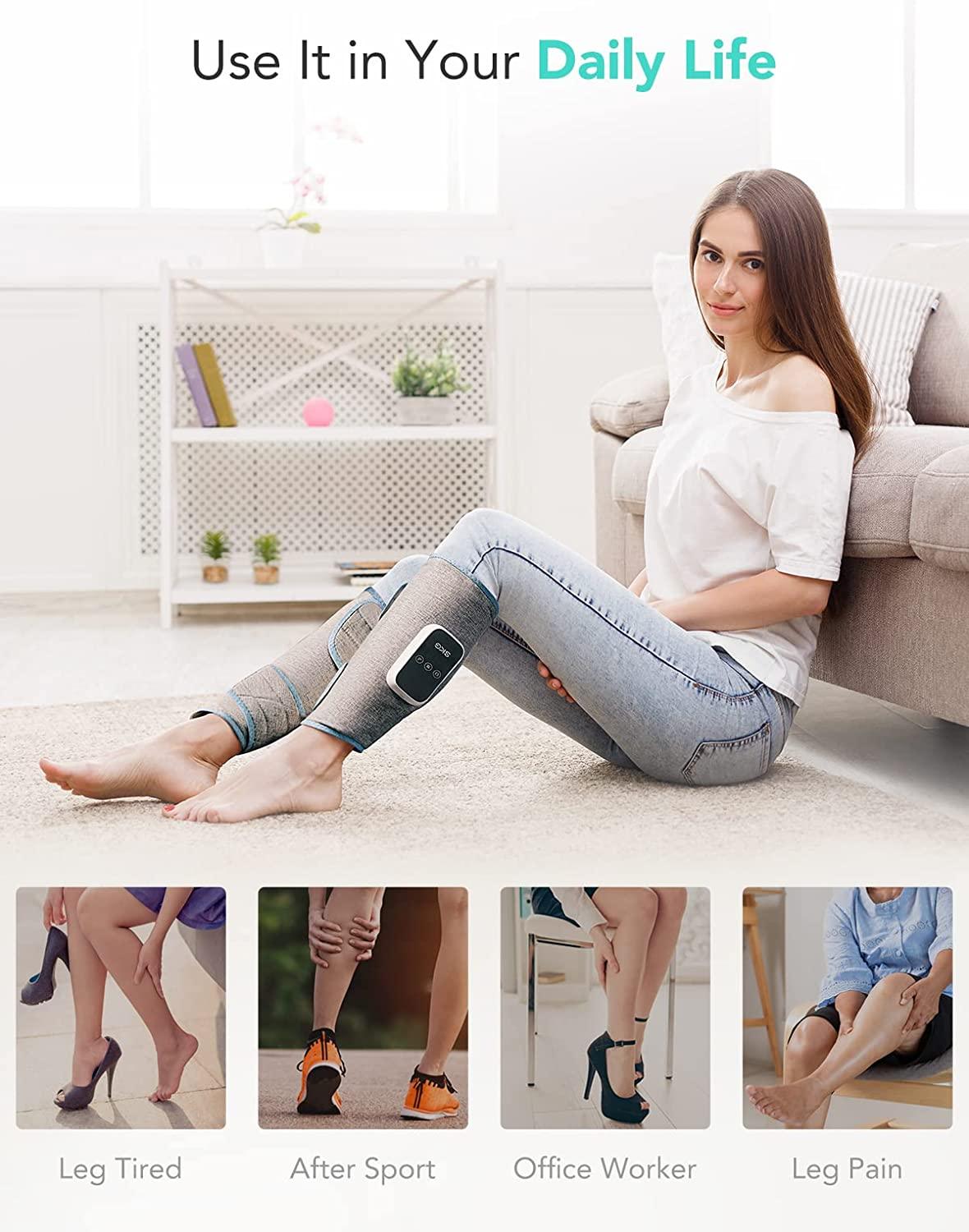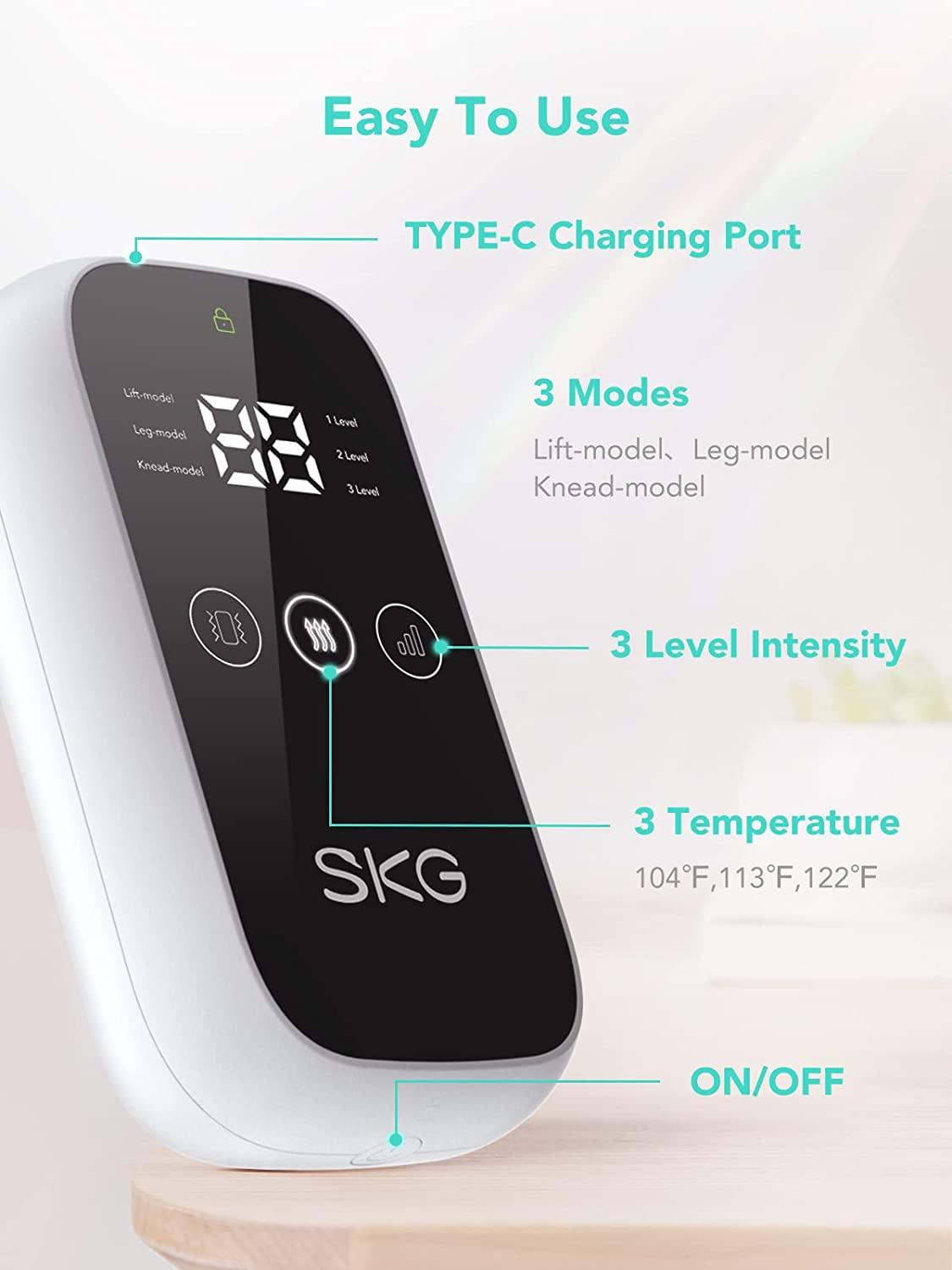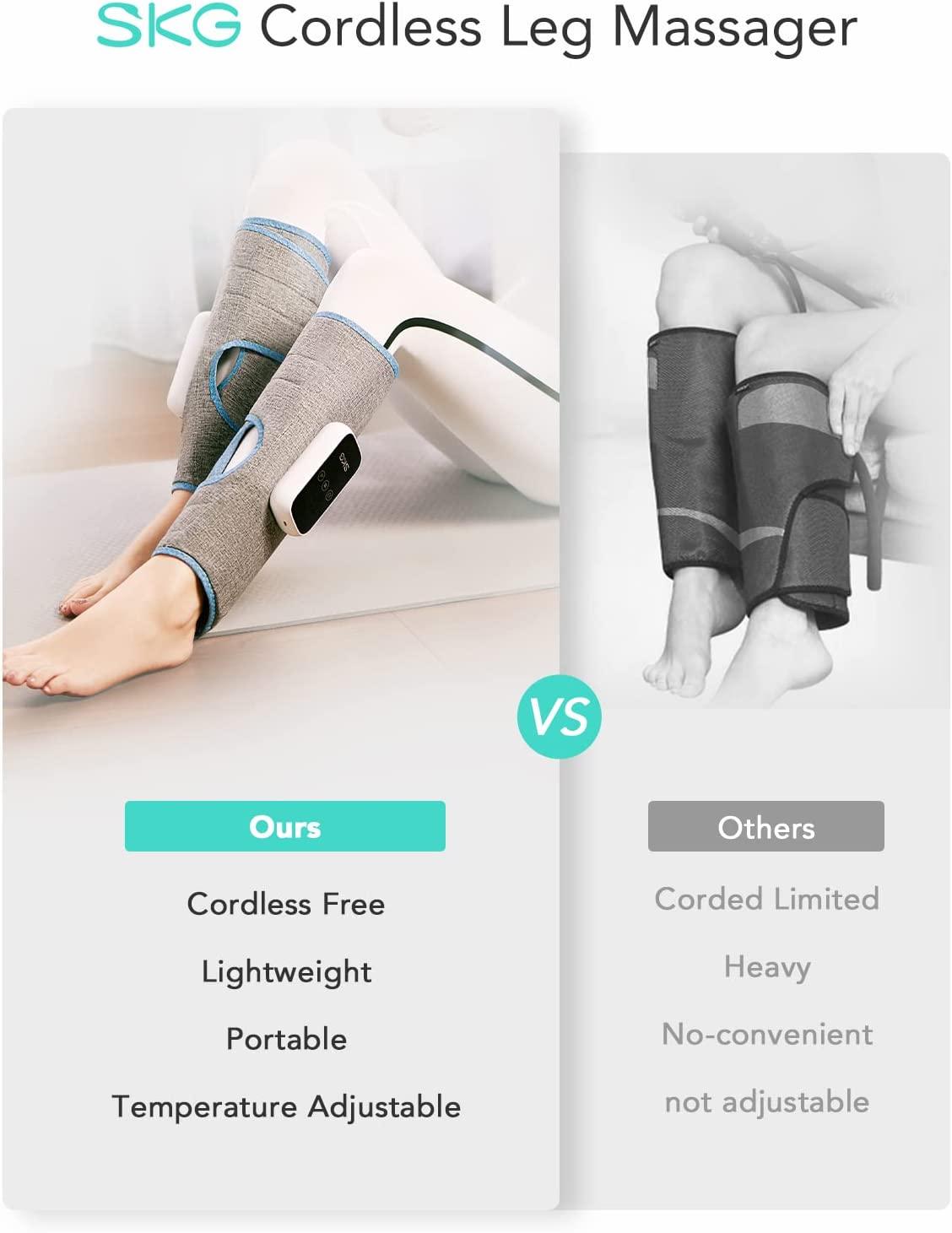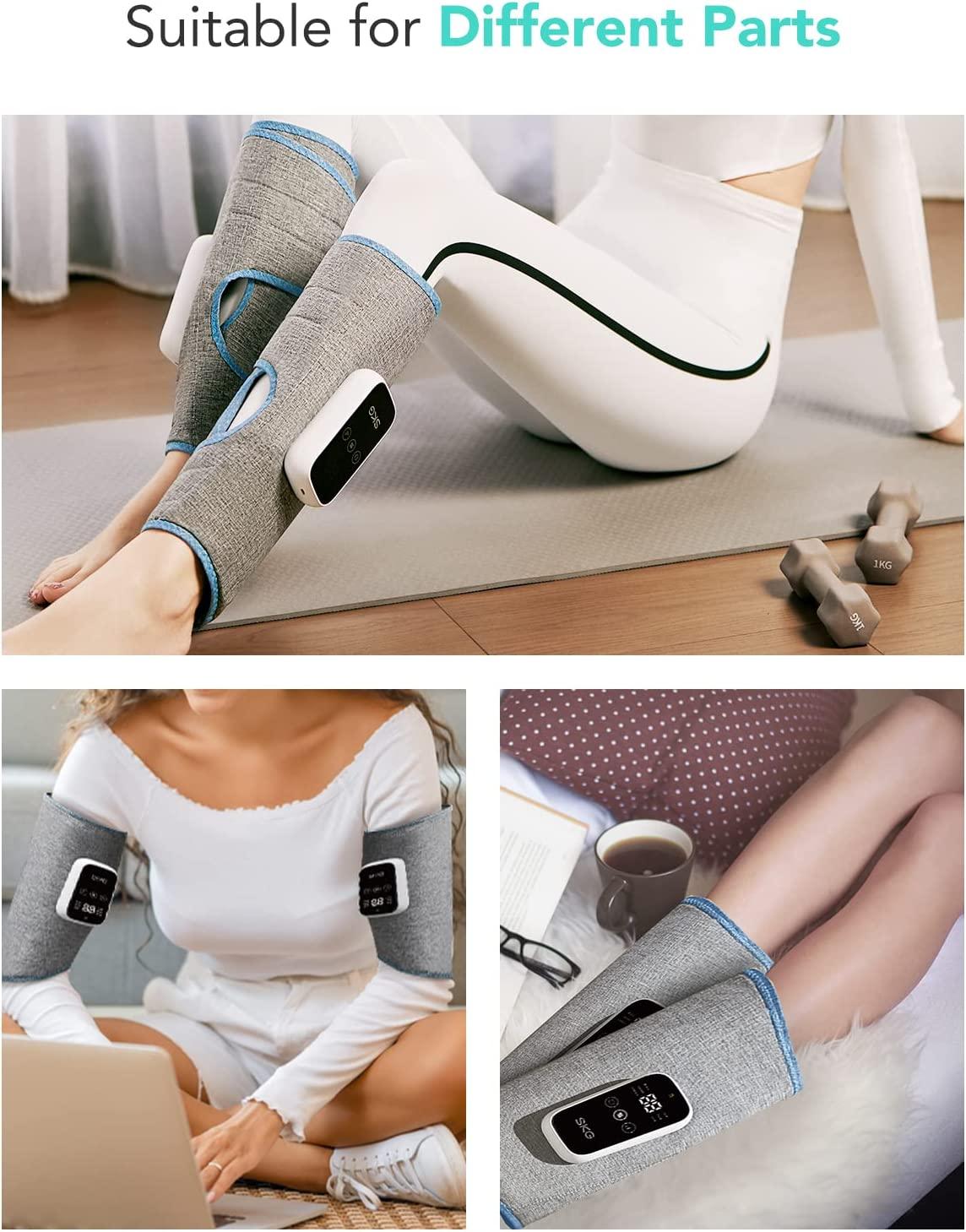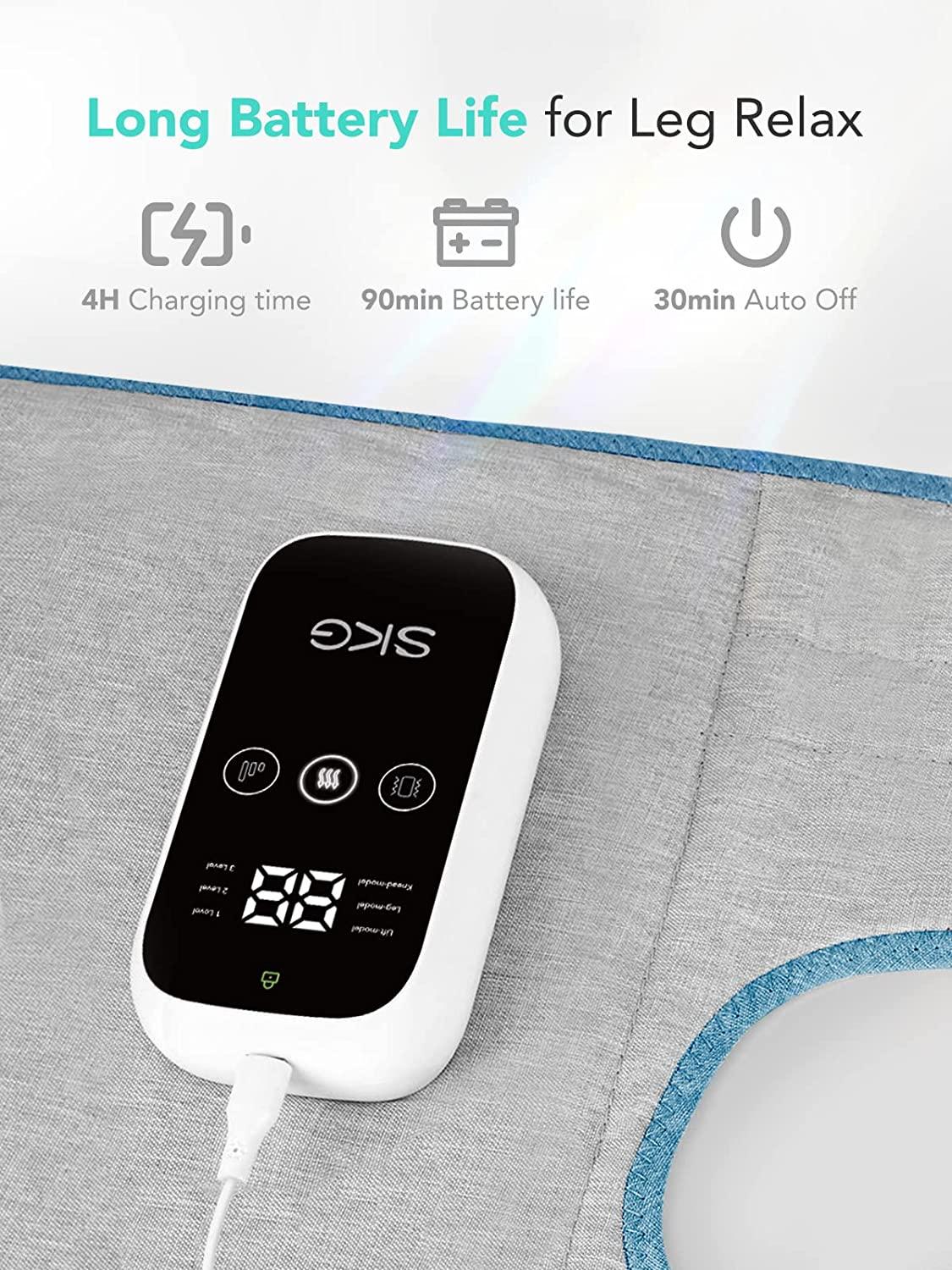 SKG BM3 Leg Massager with Heat
⚠Warn: Do not enable the heating function with this product in direct contact with your skin in case of burns.
SKG Leg Massager with Heat for Circulation to Relax Muscle & Relieve Fatigue.
Leg massager with heat can cover multiple acupoints on the calf, the Velcro design allows you to easily adjust where you want to massage and how tight you need it to be and gradually apply pressure to your calves to quickly relief muscle soreness.
Featured Functions:
3 Massage modes(Lift-model, Leg-model, Knead-model) and 3 intensities with different massage techniques selectable, to relax your leg muscles.
3 Levels heating function(104°F-122°F) can be pretty effective to warm up your legs, relieving leg pain, and improving circulation.
30 Minutes automatically shut-off functions, very useful for the elderly.
Adjustable size, suitable for your whole family's use.
Portable design, USB(Type-c) charging, use it at home, in the office, or on trips easily.
RELIEVE FATIGUE & PAIN
People who have high labor intensity
​People who have high working pressure
People who stand or sit for a long time
People who travel frequently
People who work in cold environments
IMPROVE CIRCULATION
Middle-aged and older people
​People who have poor circulation
People who have varicose veins
People who have cold legs and pain
FAST RECOVERY
People who often go to the gym
​People who have a long trip
People who often bike, dance, climb
People who enjoy Yoga
People who finish workouts or training
PORTABLE DESIGN
You can take it easily via the storage bag or put it into your suitcase, you and your family can freely use it at home, in the office or on travel.
SMART TOUCH DISPLAY
The smart touch display design makes it easy operation, and the digital display is clear at a glance, the elderly can also use it easily.
ADJUSTABLE SIZE TO FIT EACH PART
Velcro design allows this leg massager can make the maximum calves size up to 19.68 inches, which fits for the most part to use.