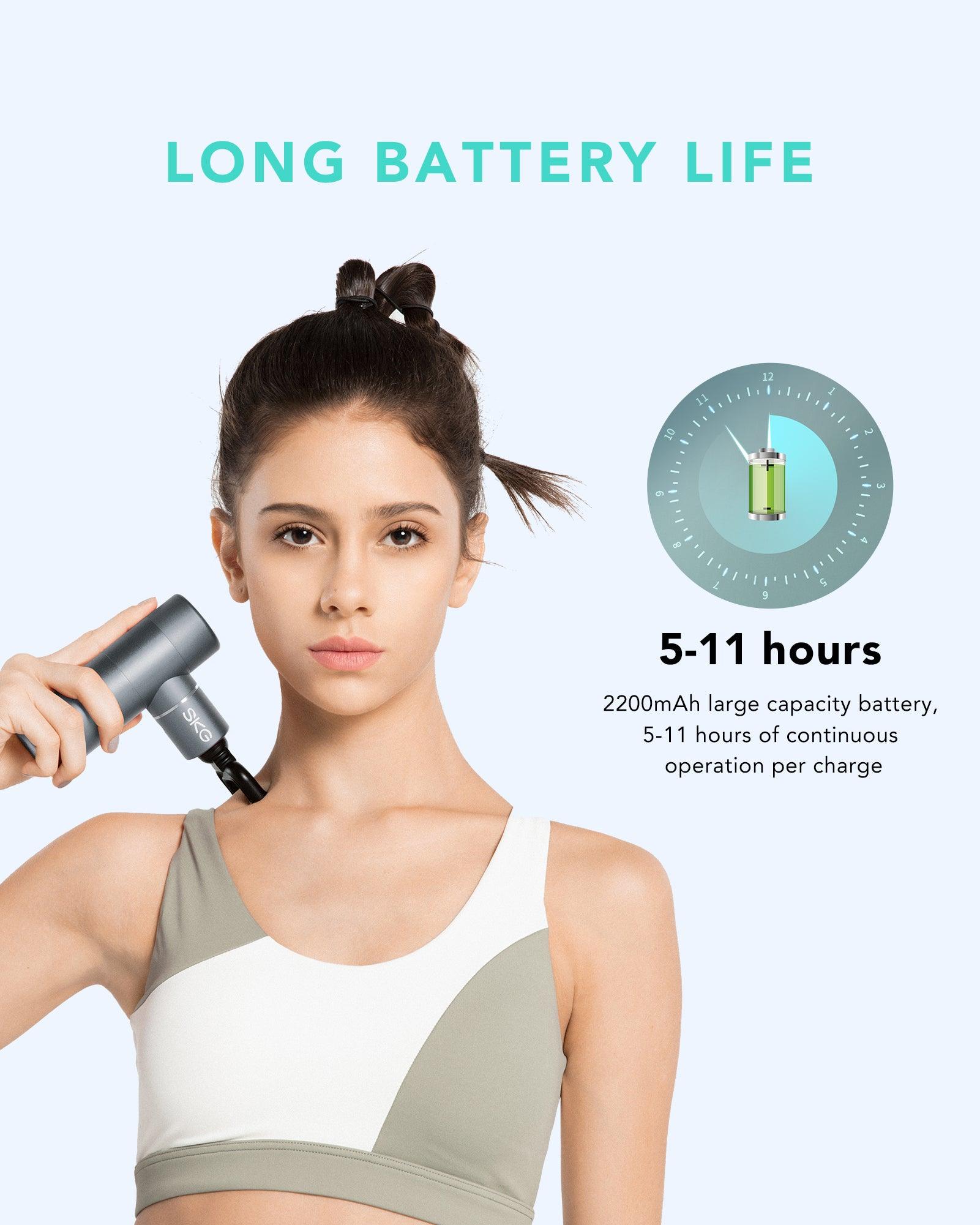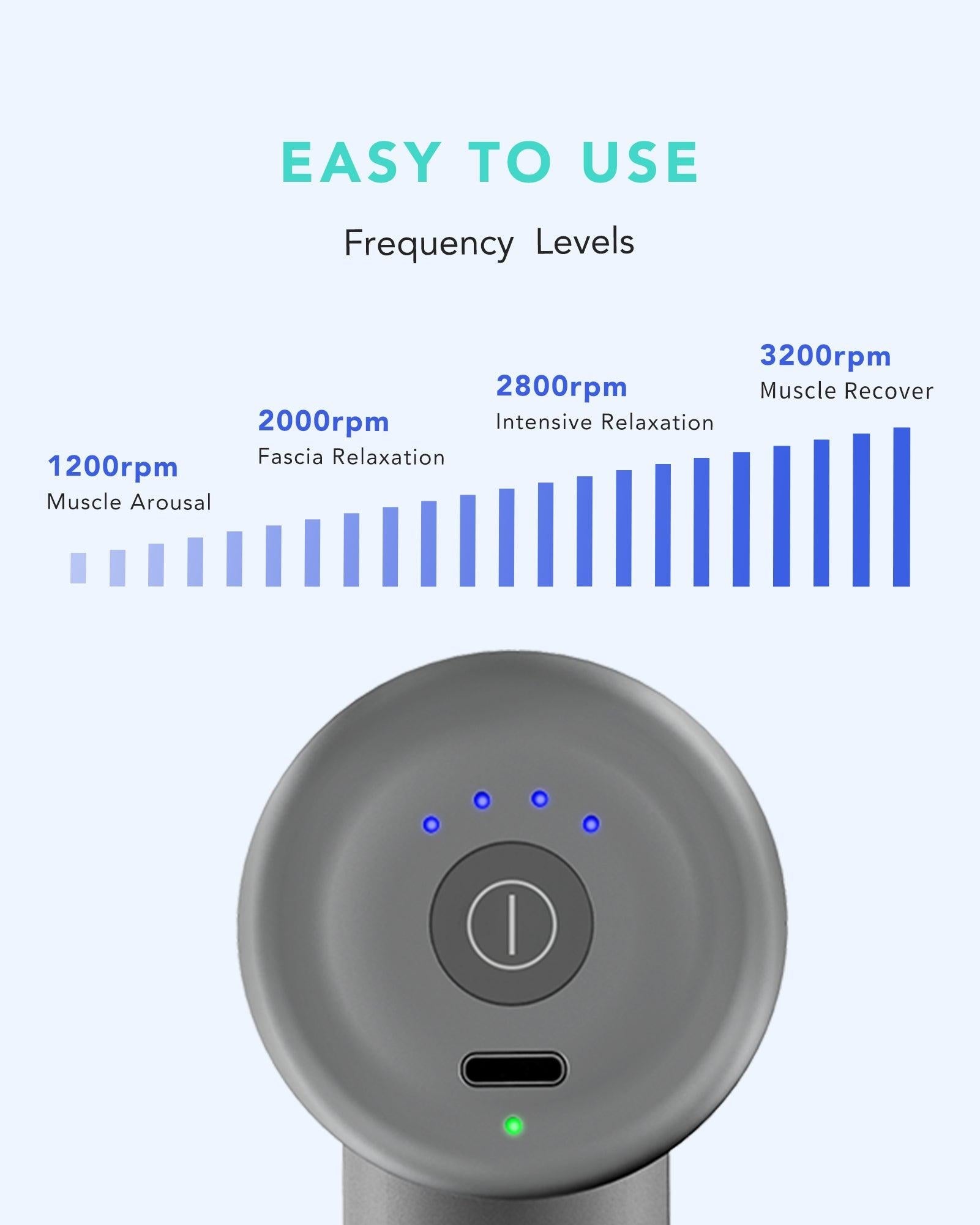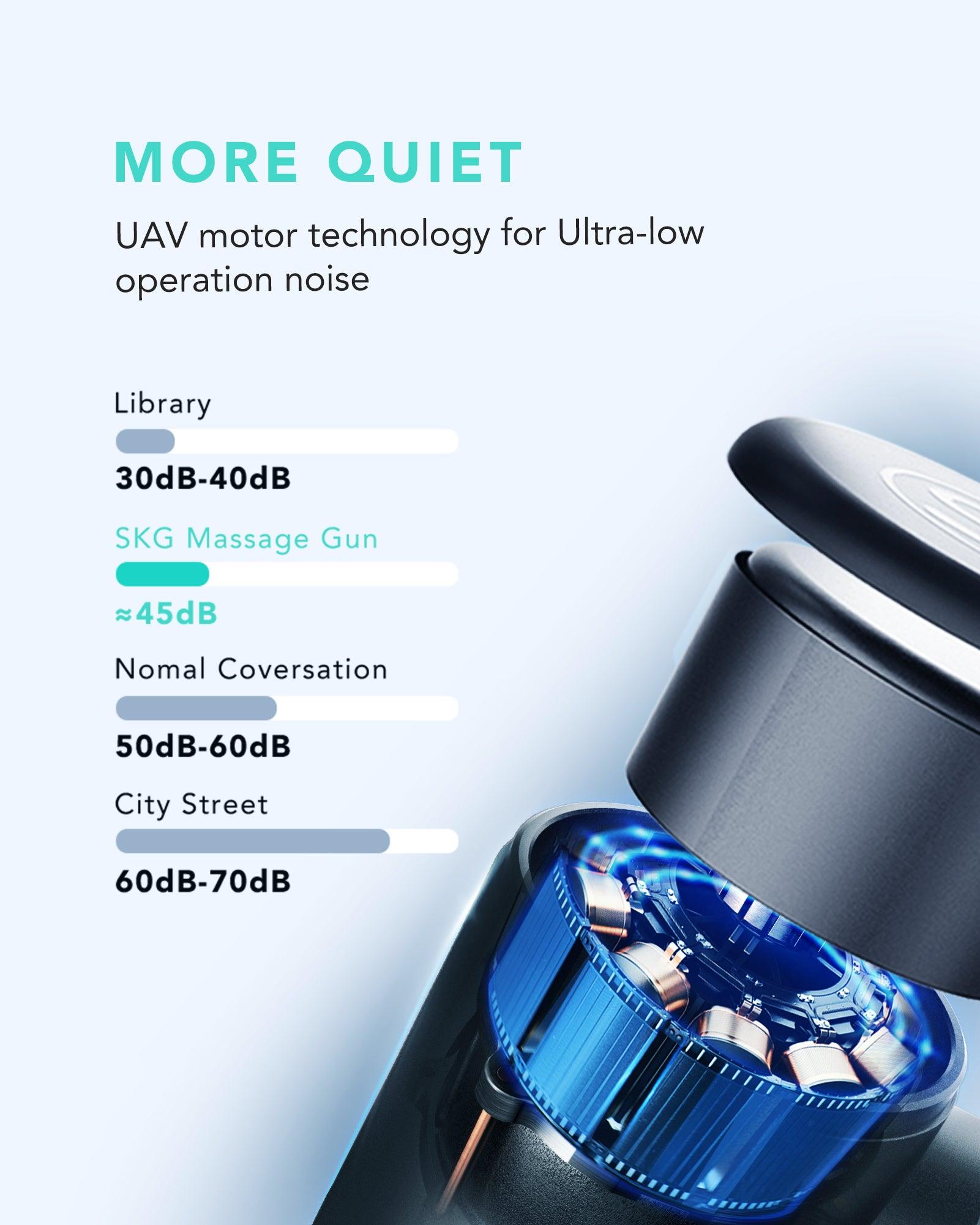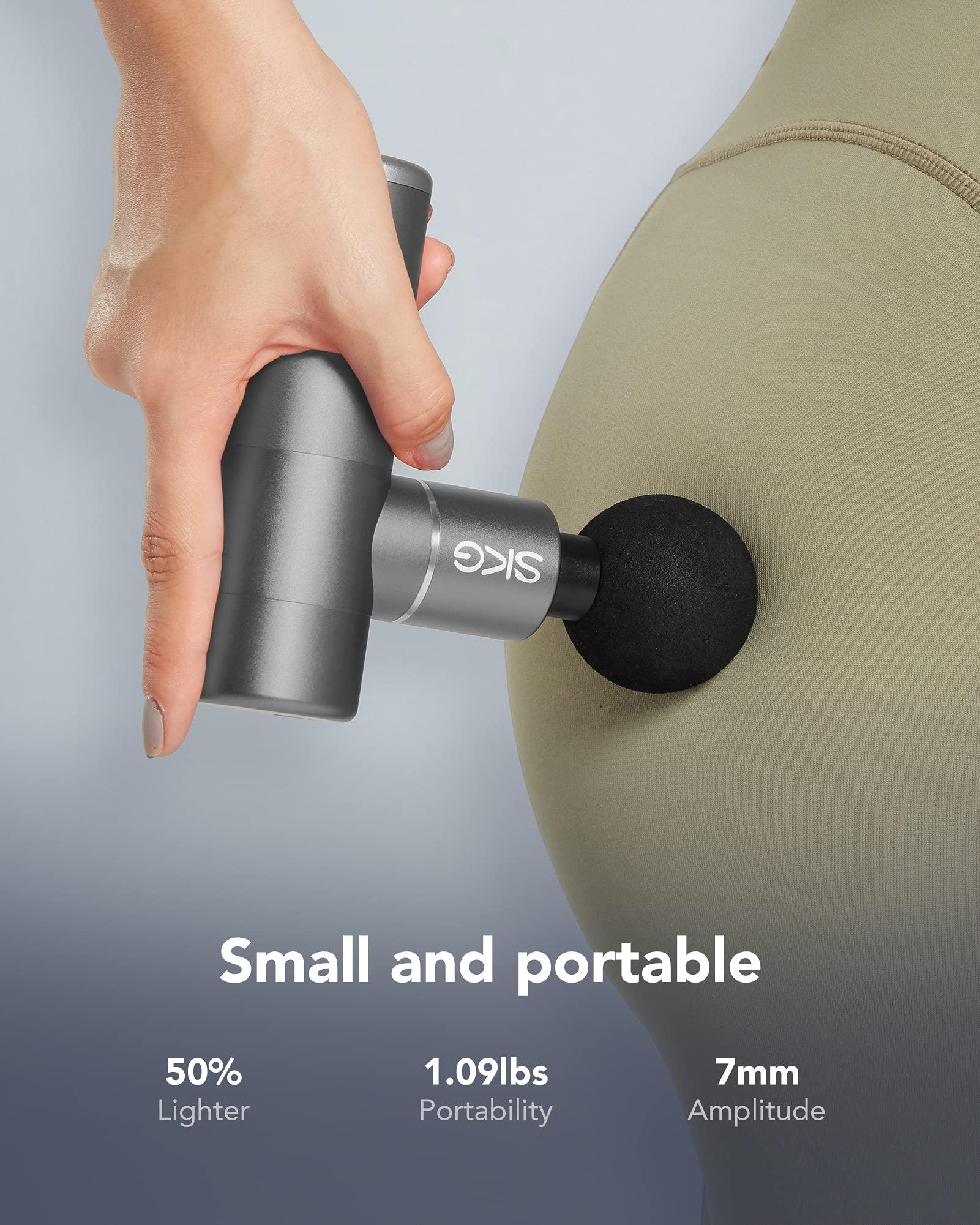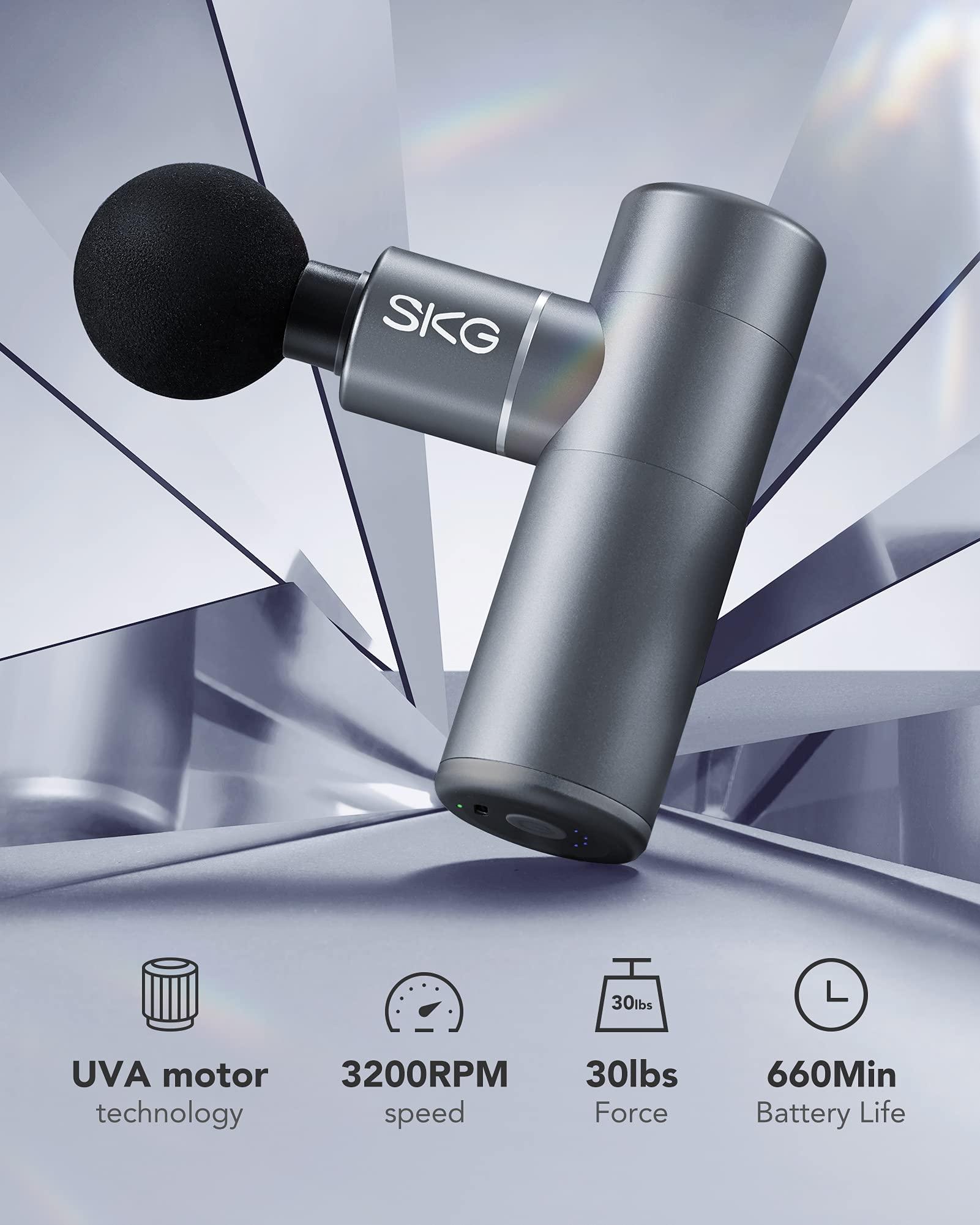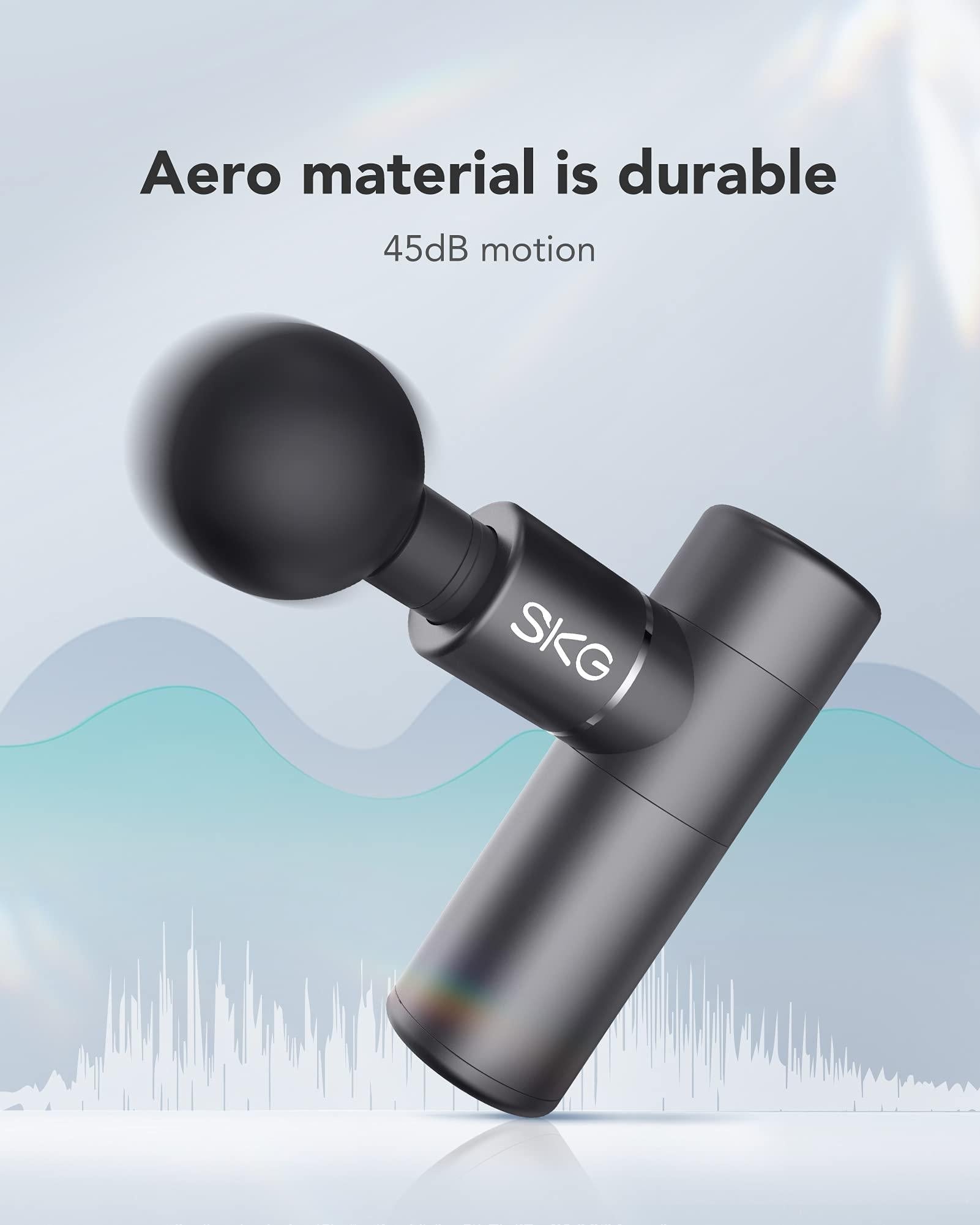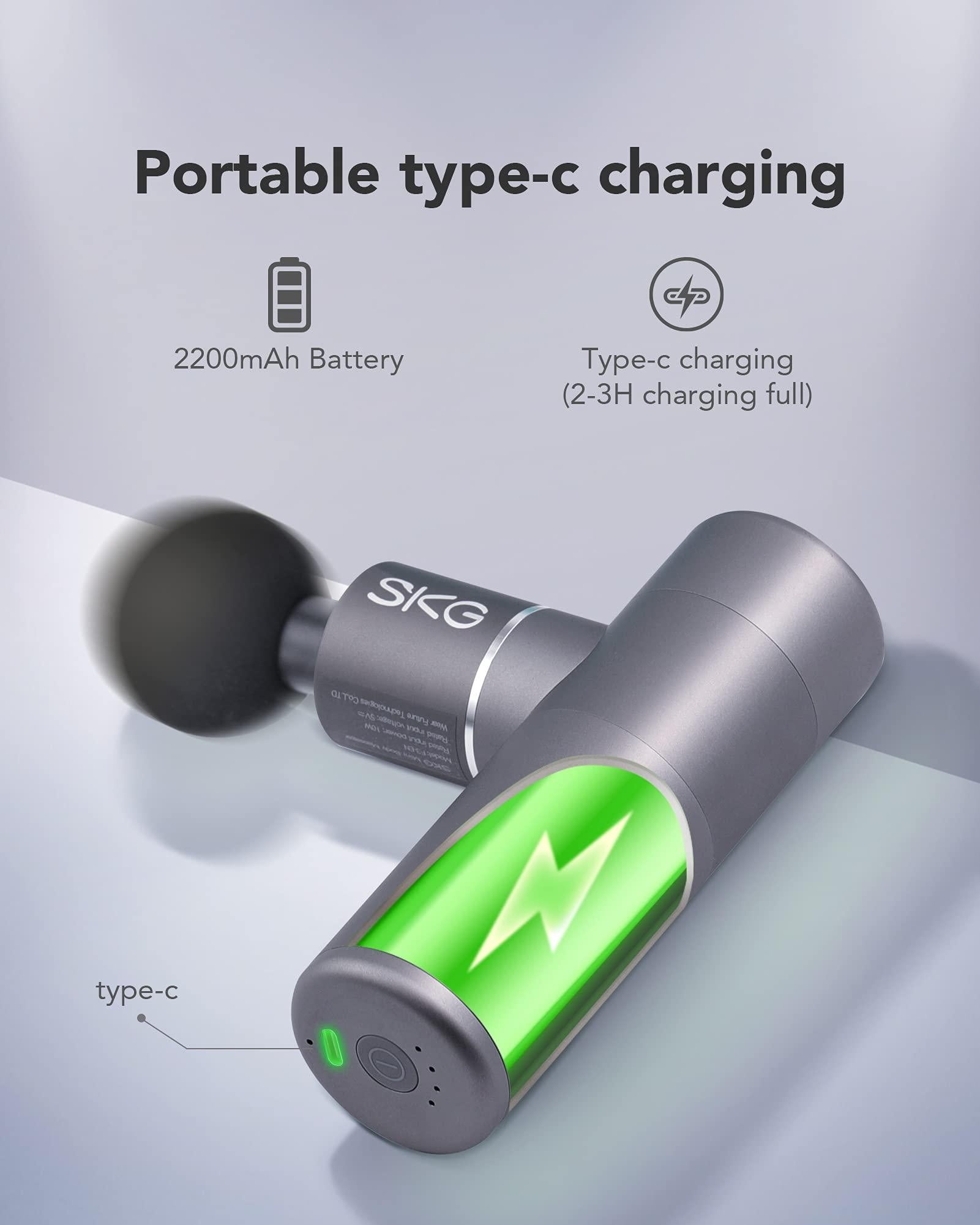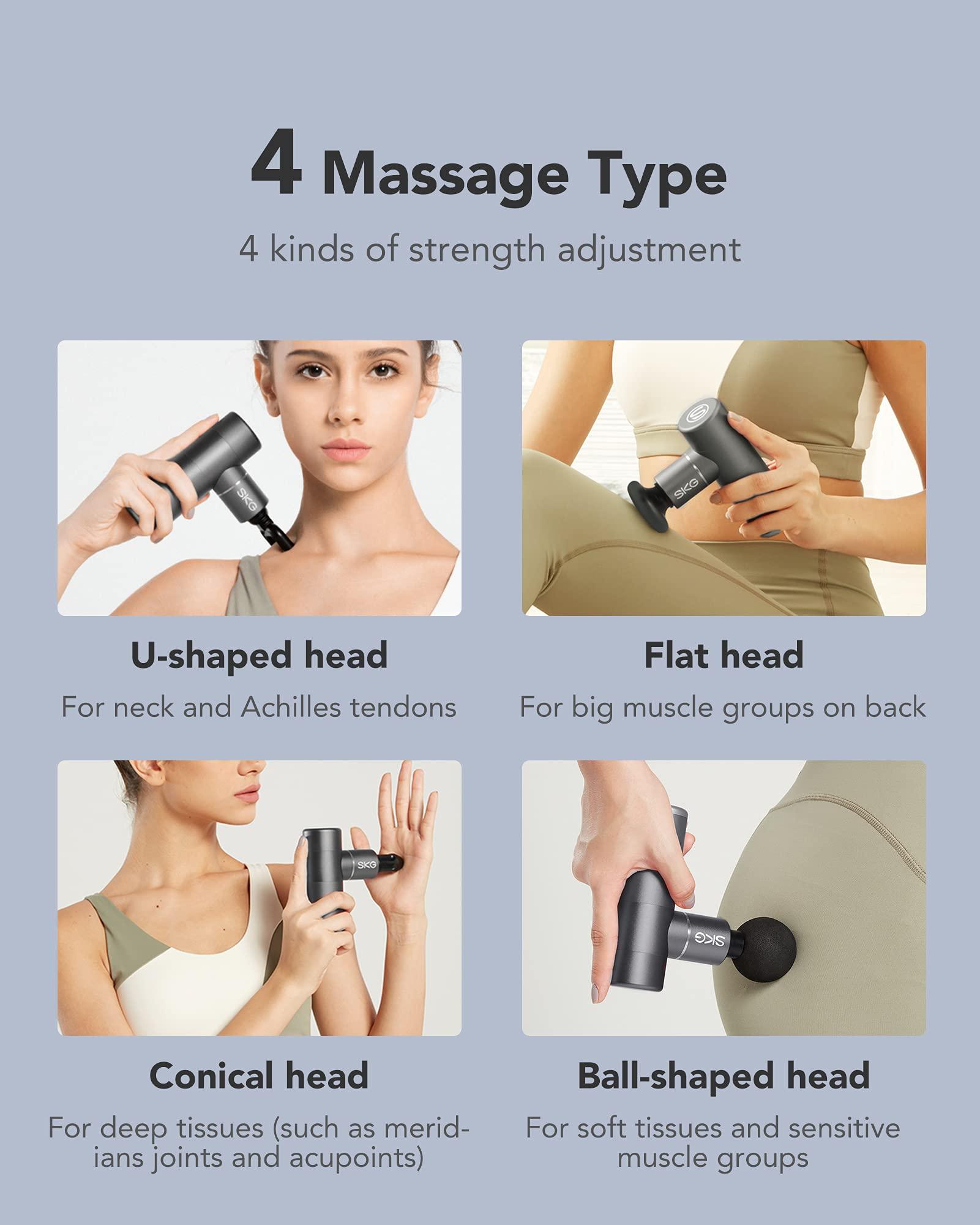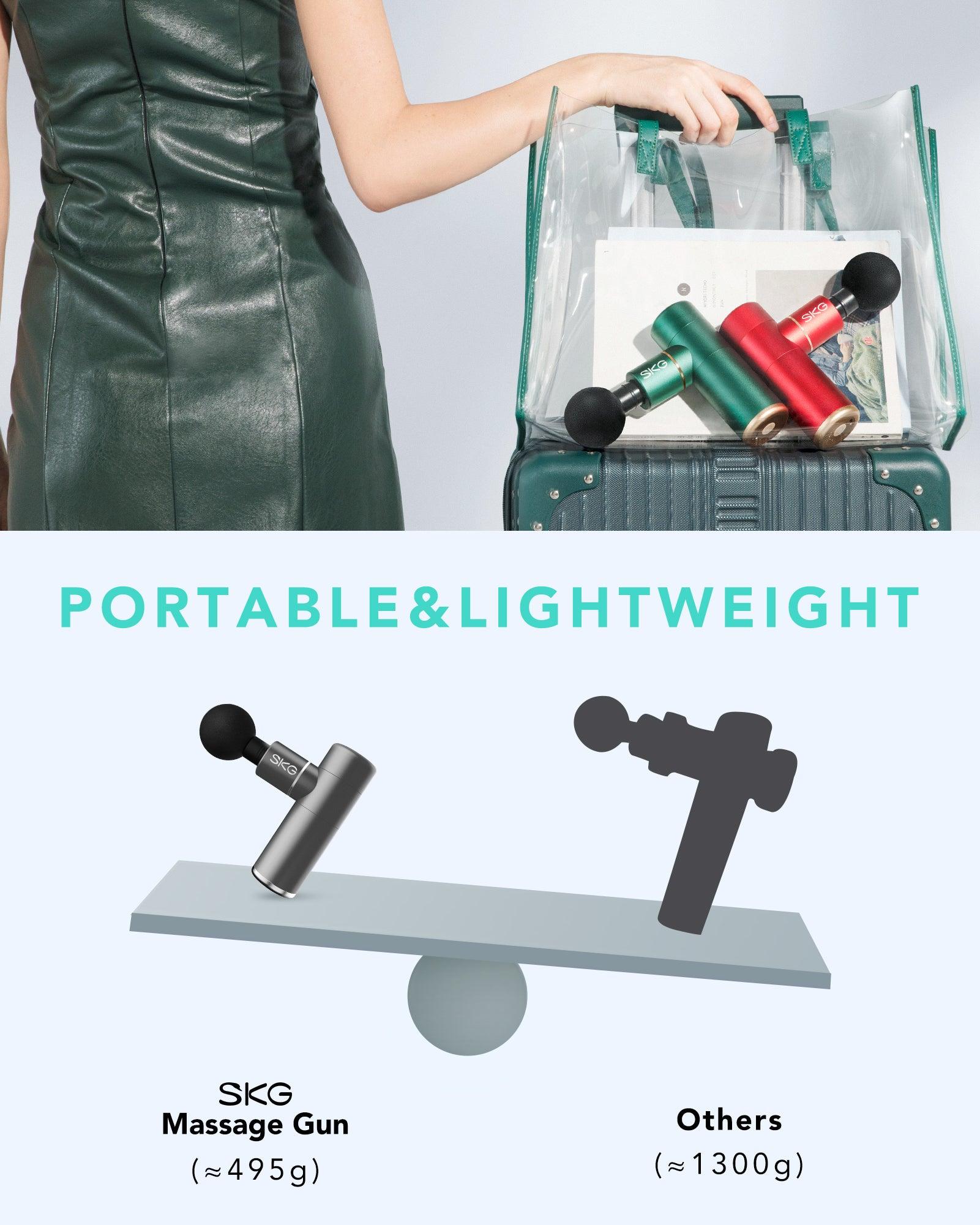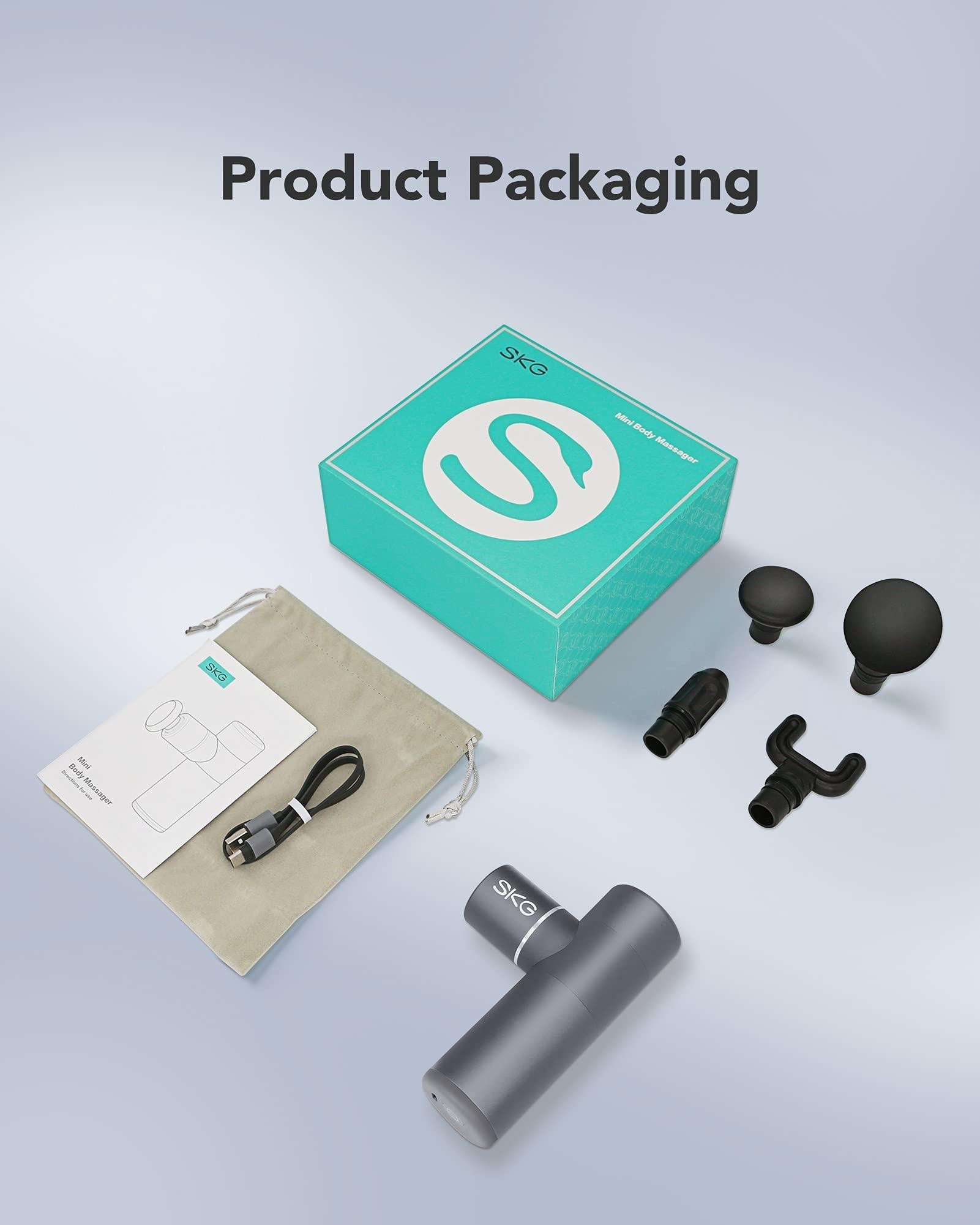 SKG F3 Mini Massage Gun
Muscle soreness relieves - Relieves tight muscles, soreness, and stiff backs. It is also suitable for the back and neck of the office caused by sedentary work. frosted texture button, dual light source reminder, blue is the used gear light source reminder, and green is the power supply battery reminder.
lightweight Portable - Handheld Massage Gun weighs only 1.09 pounds. a balance between power and size, making it a convenient option. You can easily hold it with one hand and carry it anywhere like the gym, the office, or home — environment-friendly lithium battery life, cycle charging use, 11 hours, and 2.5 hours of charging.