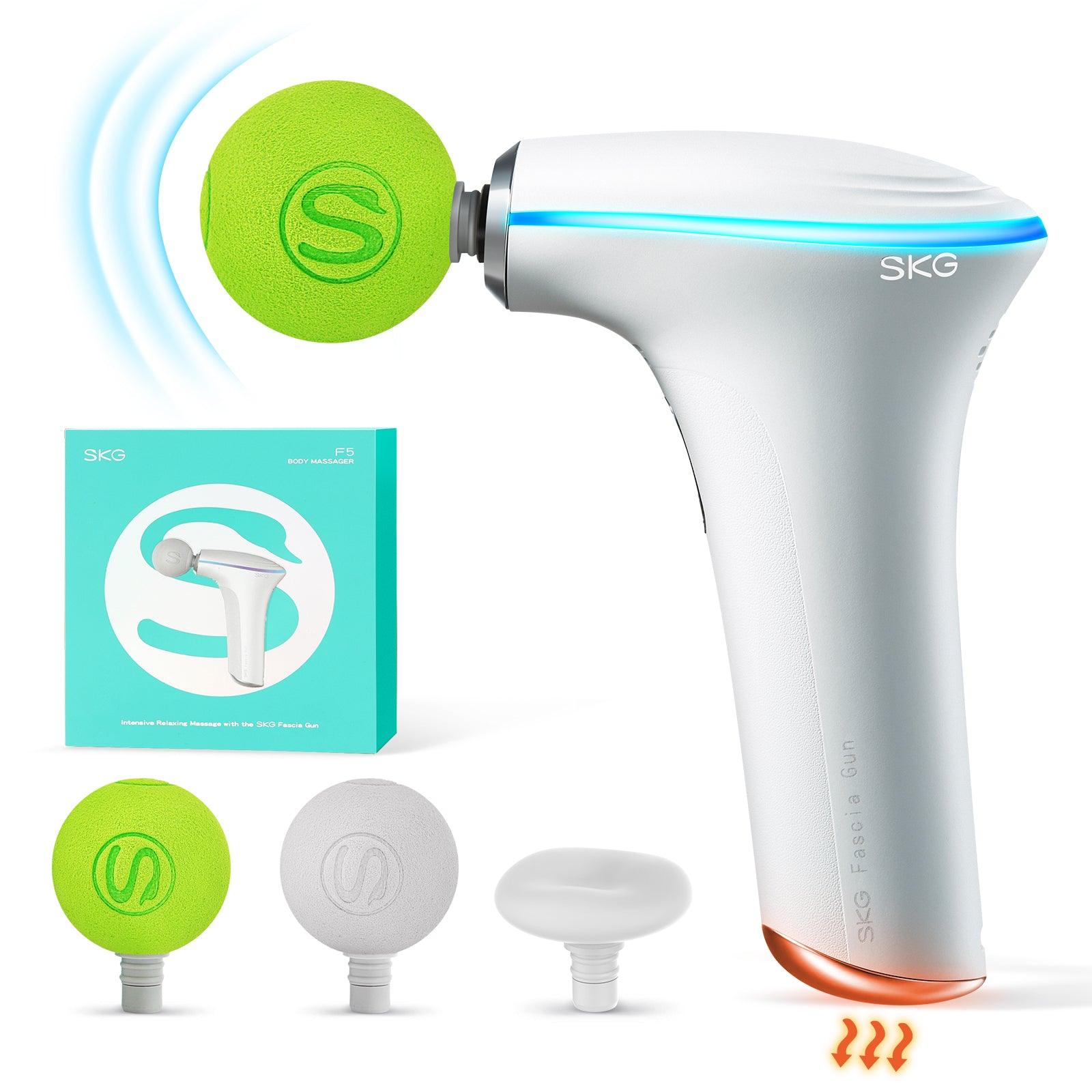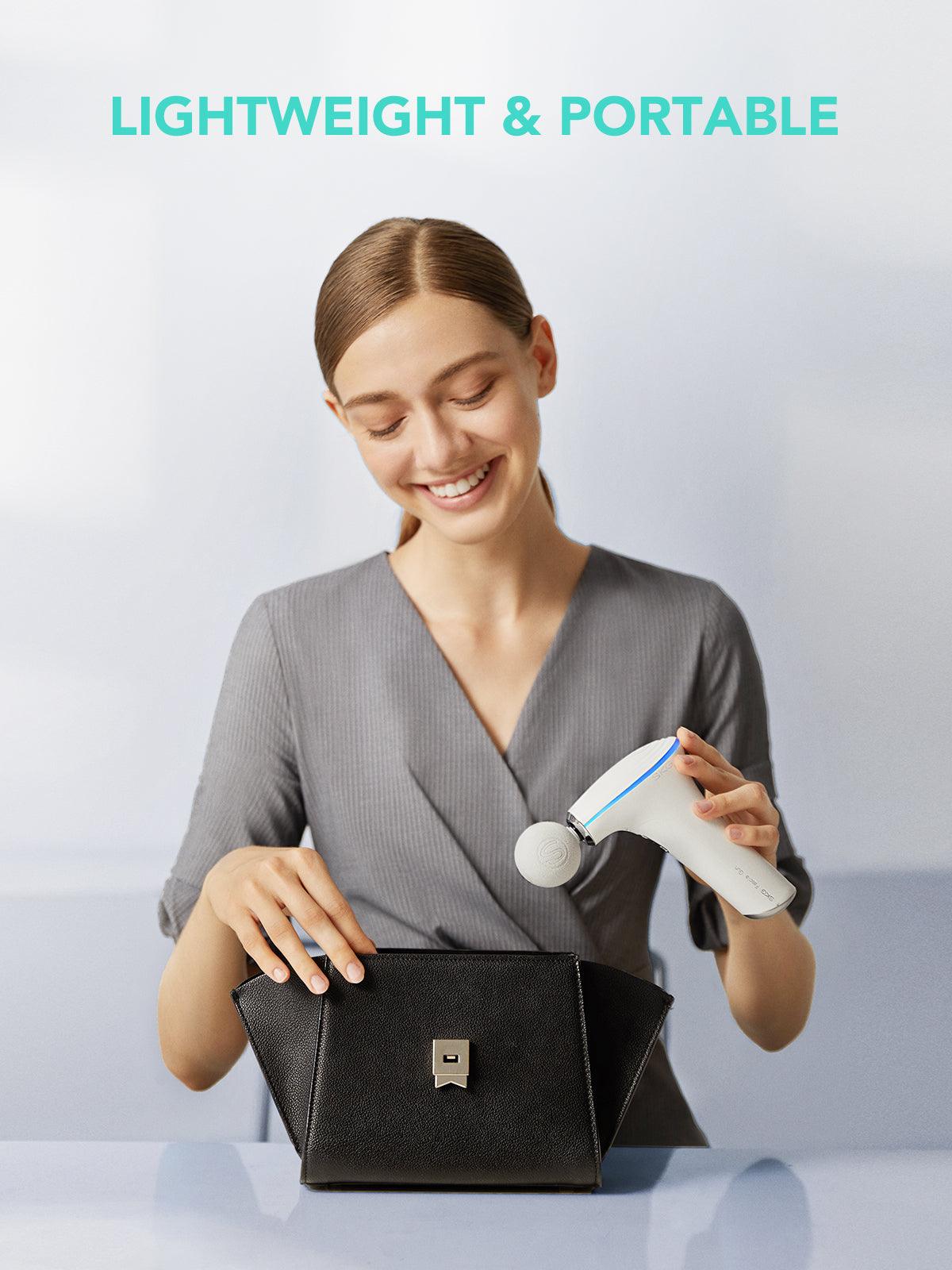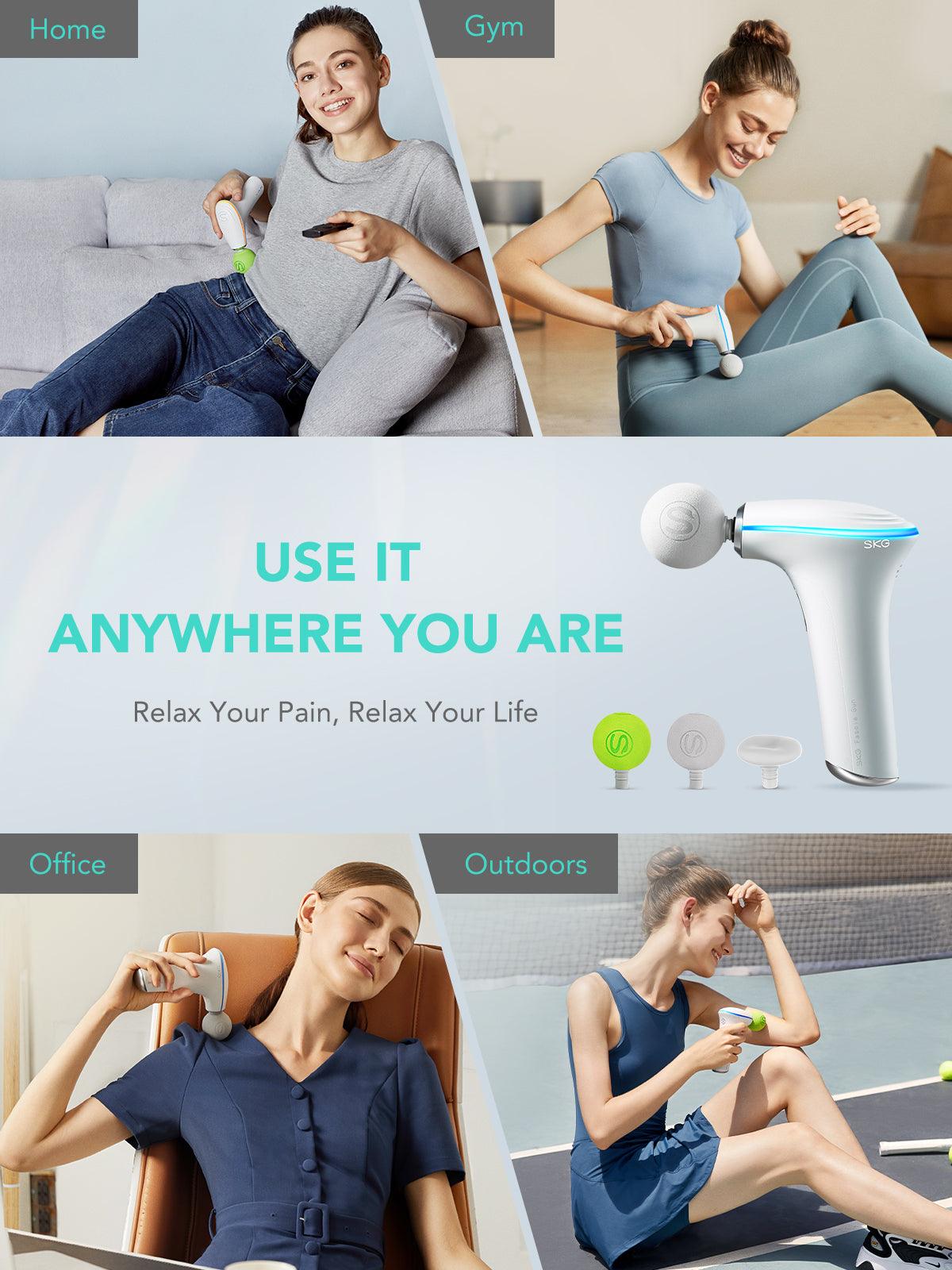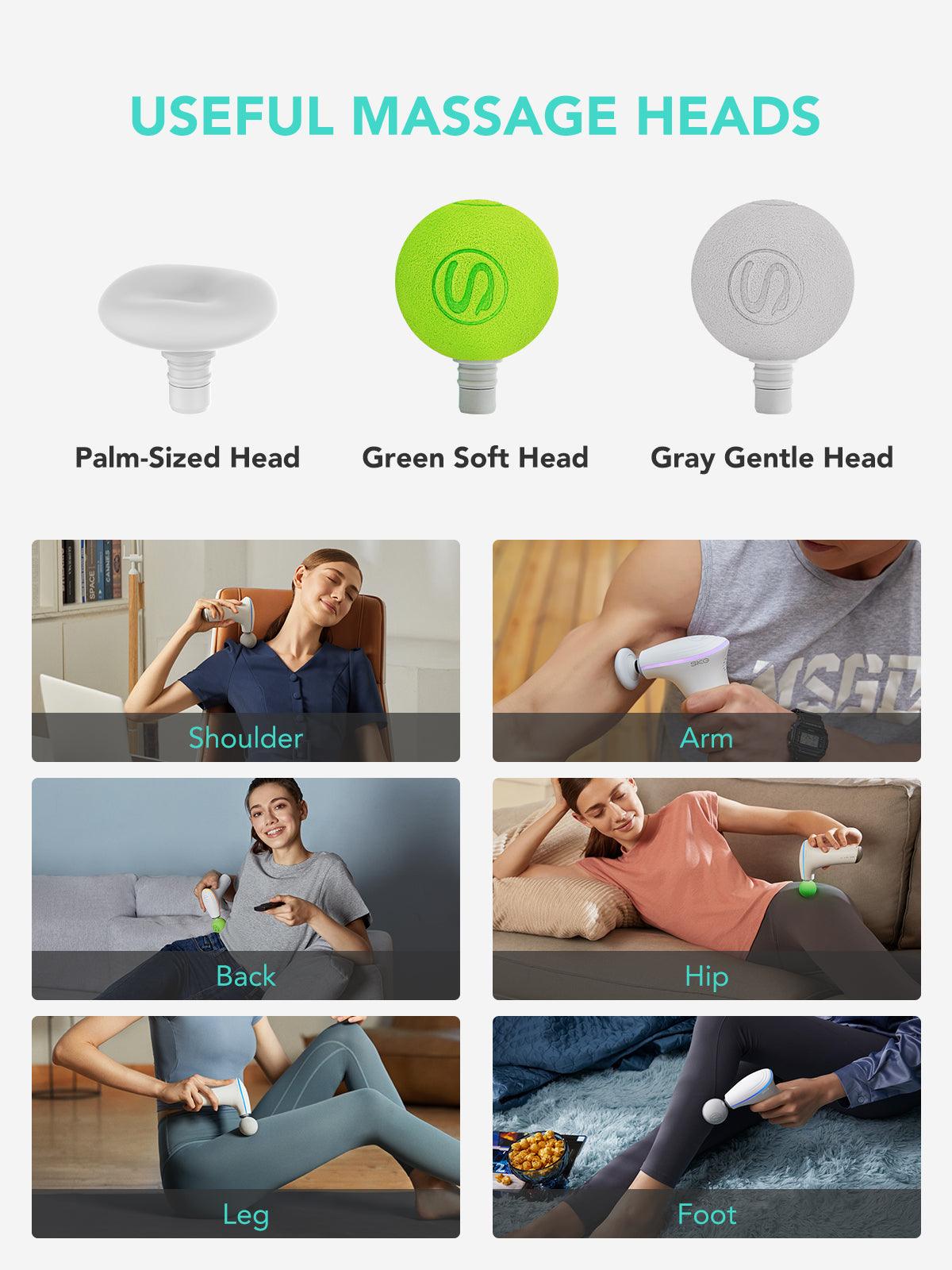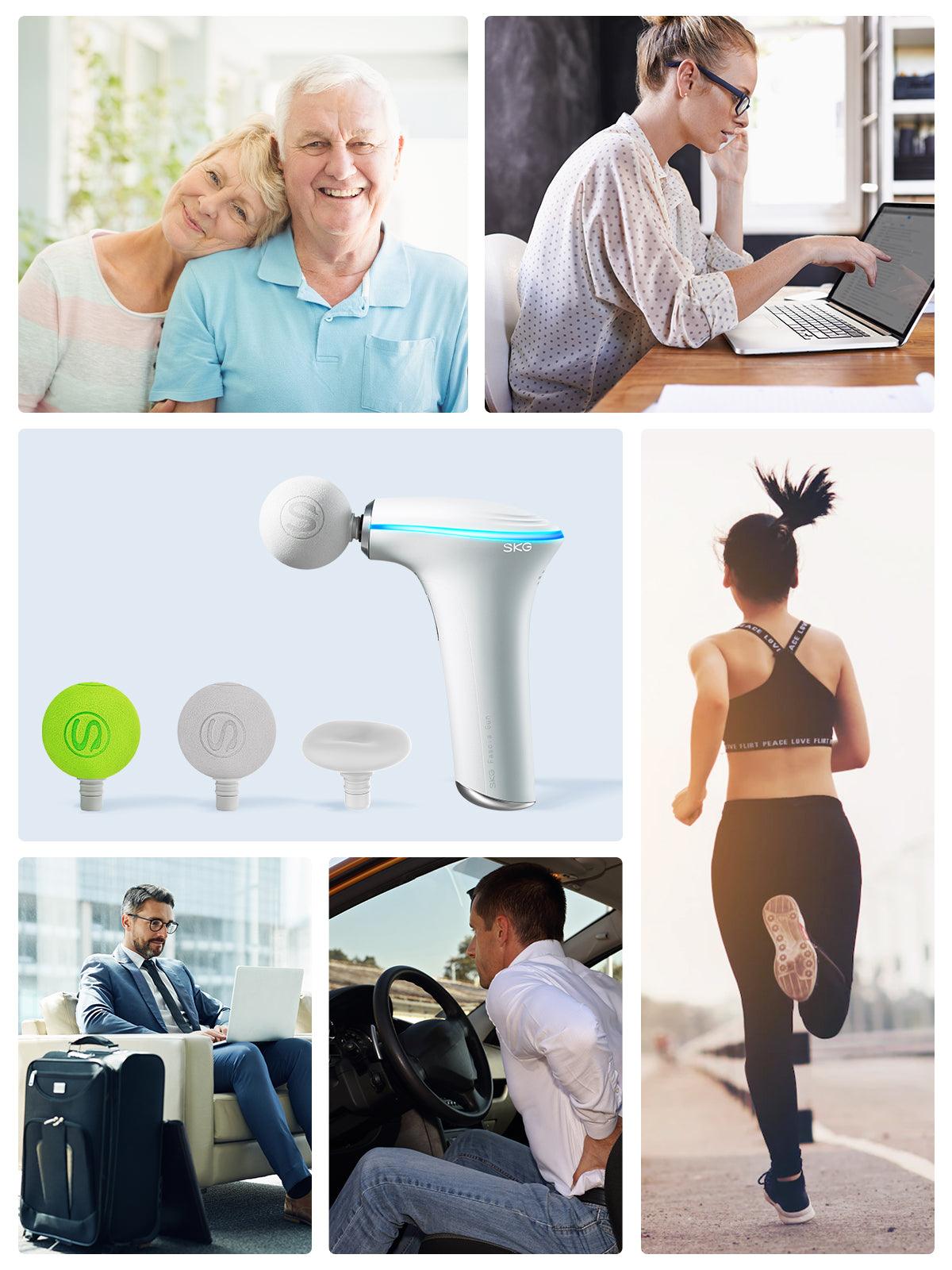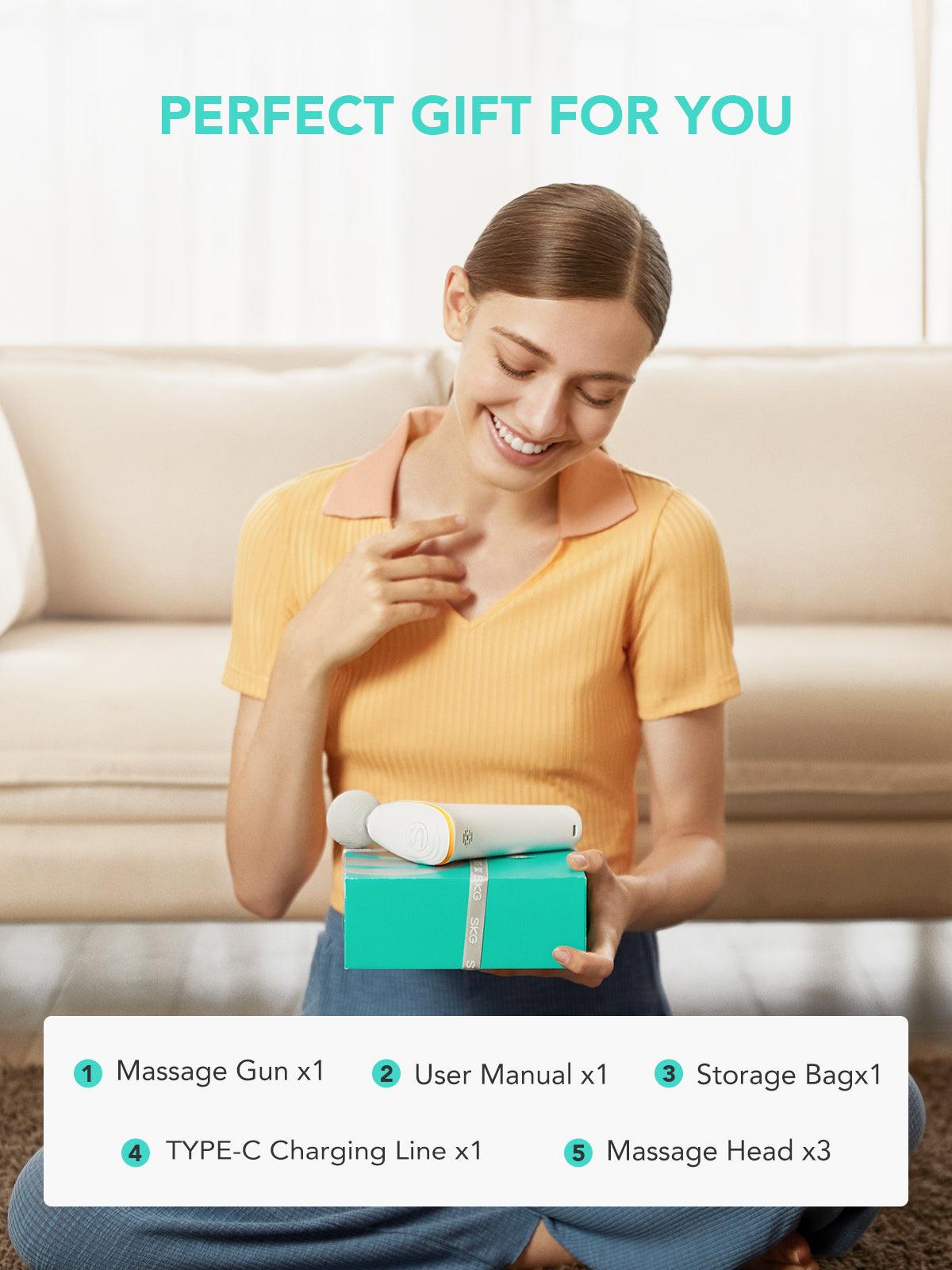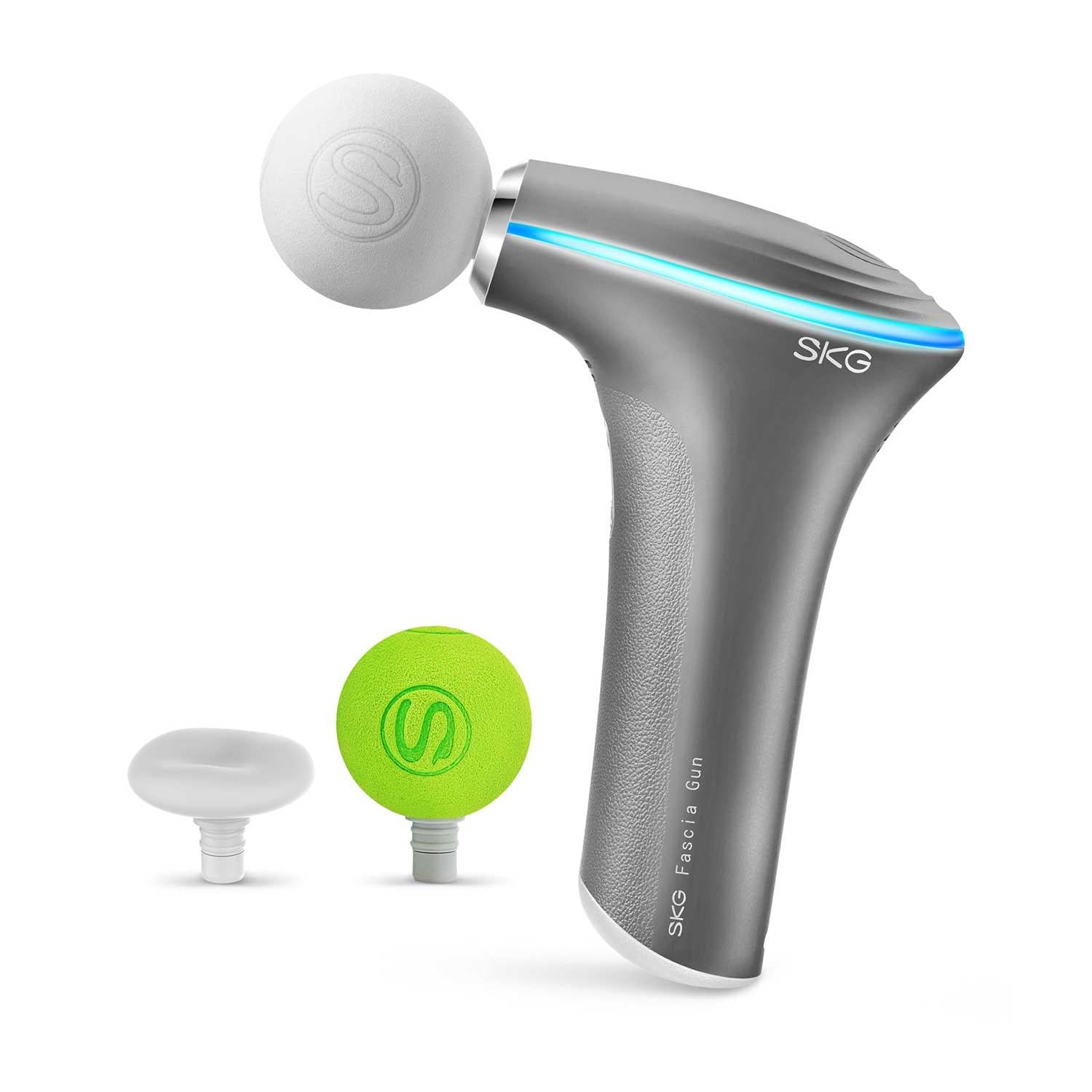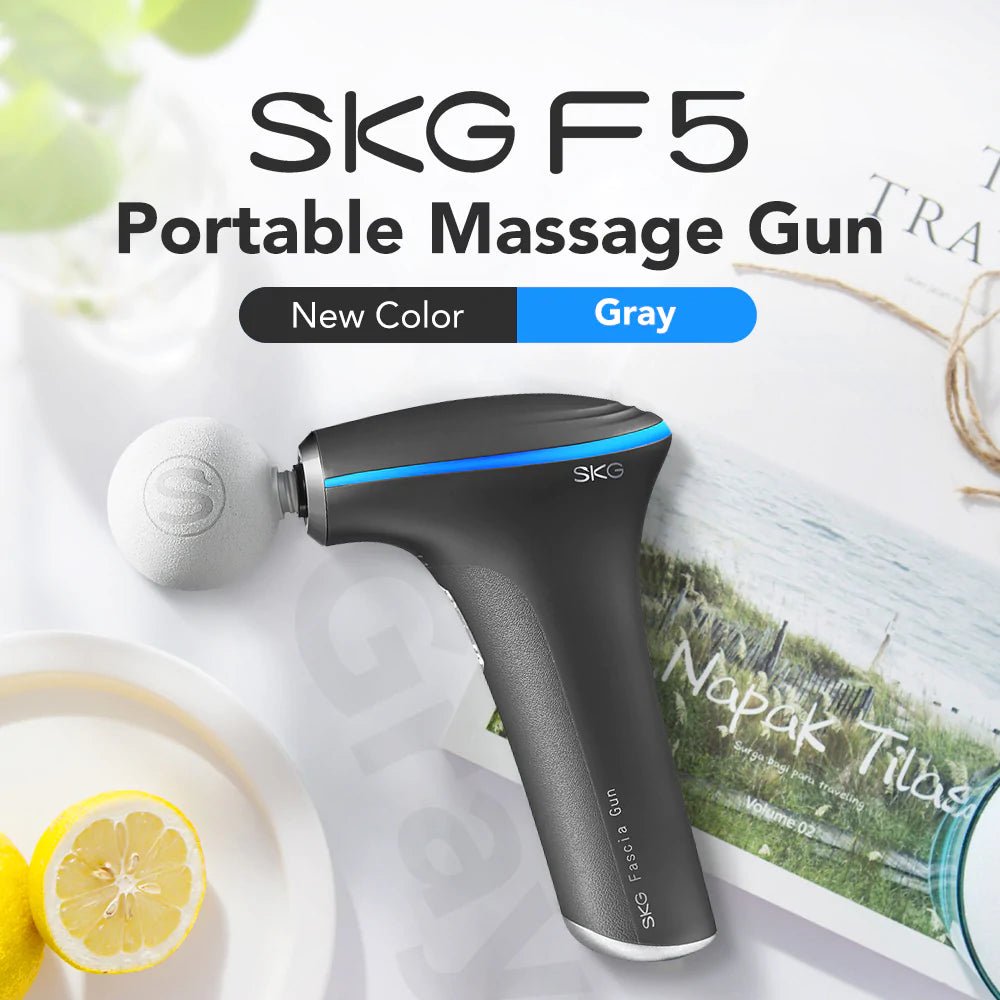 SKG F5 Mini Massage Gun With Heat
F5 MINI MASSAGE GUN WITH HEAT
DARE TO BE DIFFERENT, JUST FOR THE BETTER
HOT COMPRESS FIRST TO WARM & ACTIVATE MUSCLES
Effective Hot Compress:
3 Heating Levels : 104℉/118.4℉/127.4℉
3S Fast Heating Technology
DEEP MASSAGE TO RELIEVE MUSCLE FATIGUE
Powerful Massage:
Pocket-Sized To Carry Around
Deep Amplitude Up To 10mm
Usage Time More Than 6-12H
Ultra Quiet < 45dB Noise
Light Weight Only 0.66Lbs
A UNIQUE RISING STAR IN THE MARKET
DEEP TISSUE MUSCLE MASSAGE GUN
VARIABLE SPEEDS TO CHOOSE
New Brushless High-torque Motor
Three Intensities Modes:
1800r/min - Awaken Vitality
2500r/min - Deep Massage
3200r/min - Professional Mode
The massage gun is quite effective to eliminate knots, fascia, muscle pain, increase blood circulation. Choose it and let it be your daily reliable pain relief companion.
USE IT ANYWHERE YOU ARE
F5 is handheld and portable, you can take it in the gym, in the office, at your home, even when you are outdoors and during the travel. With the ergonomic handle, it is hardly to feel any hand fatigue.
This deep tissue massage gun is useful to:
---Relieve muscle fatigue caused by office, commutation, exercise, etc.
---Improve muscle flexibility, shaping line sensation.
---Before exercise, you can wake up muscles, improve motion effect, and reduce muscle strain.
---Deep massage after exercise, relieve acid swelling, dispersion lactic acid accumulation.
USEFUL MASSAGE HEADS
The 3 different-shaped attachments are designed to help you relax all parts of the body, perfect for back, neck, arms, legs, hip muscles massage, choose the suitable head and speed, you will enjoy pleasant massage experience.
Package Included:
F5 Mini Massager Gun*1
User Manual*1
TYPE-C Charger *1
Massage Head*3
Storage Bag*1
CHOOSE SKG, ENJOY GREAT RELAXATION
The massage gun is suitable for people desired for pain relief. It is the best companion in your daily life. Well packaged with the elegant gift box, it is the ideal present for people you love on any occassions, such as birthday, weeding, Valentine's Day, May Day, Mother's Day, Father's Day, Halloween, Thanksgiving, Christmas Day, etc.
Suitable to Send: ✅Parents ✅Friends ✅Yourself ✅Your Wife ✅Professionals ✅Athletes ✅Beginners
Warm Tips:
Do not press the massage head while the massager is running.
For the longevity, please fully charge the device for the first use. Massage on single spot with high percussion should not exceed 2 minutes to avoid physical bruise. Please follow the line of the muscle, move back and forth slowly.
Do not use on weak muscles such as head, heart, bones, abdomen, armpits, etc.
Infants, minors, pregnant women, those with pacemakers, fractures or those with metal contents in their bodies should not use it.
If you feel uncomfortable, please stop using it immediately.
Please don't use it during charging.