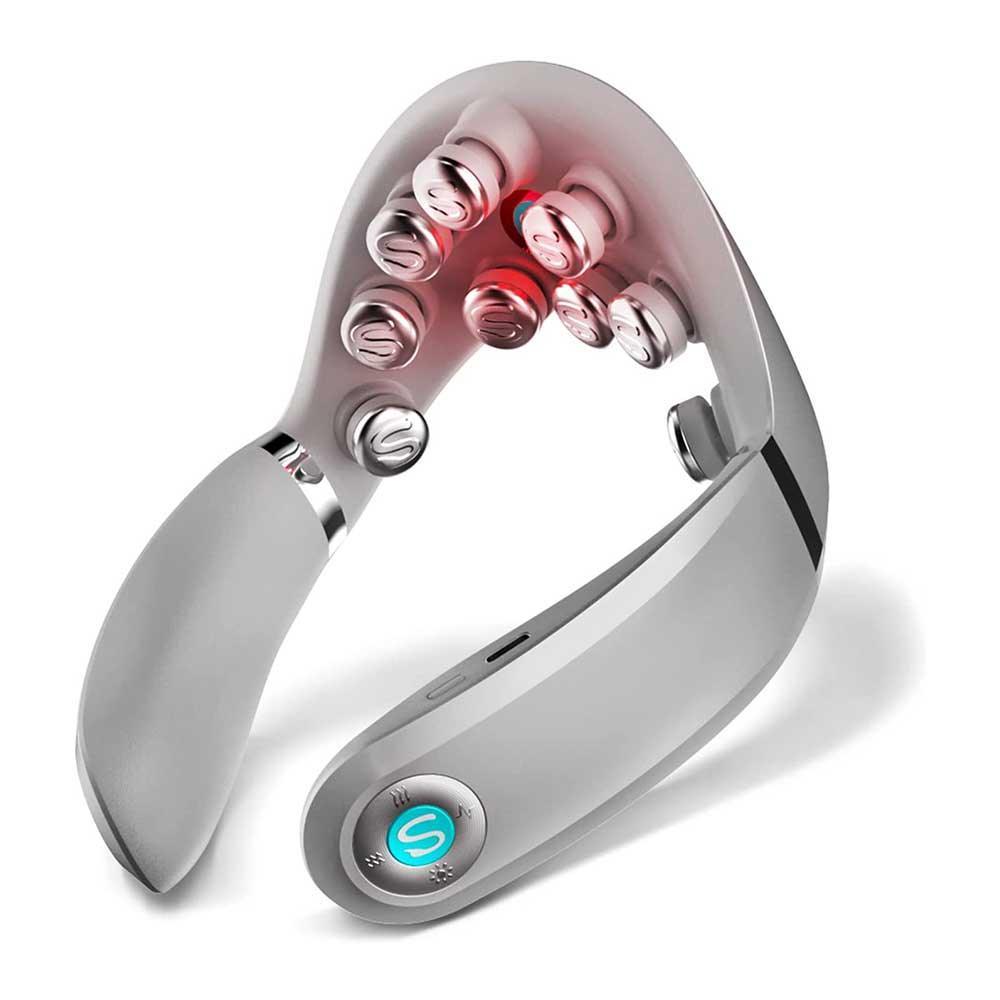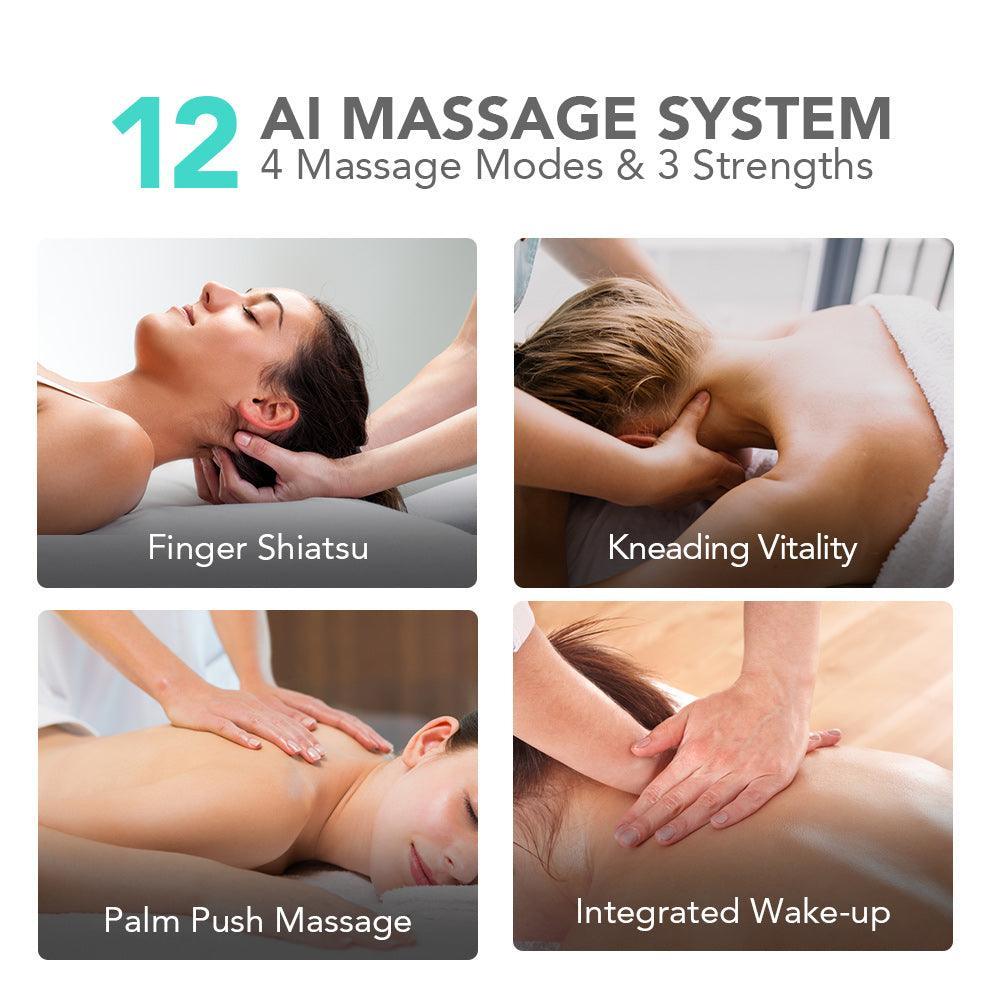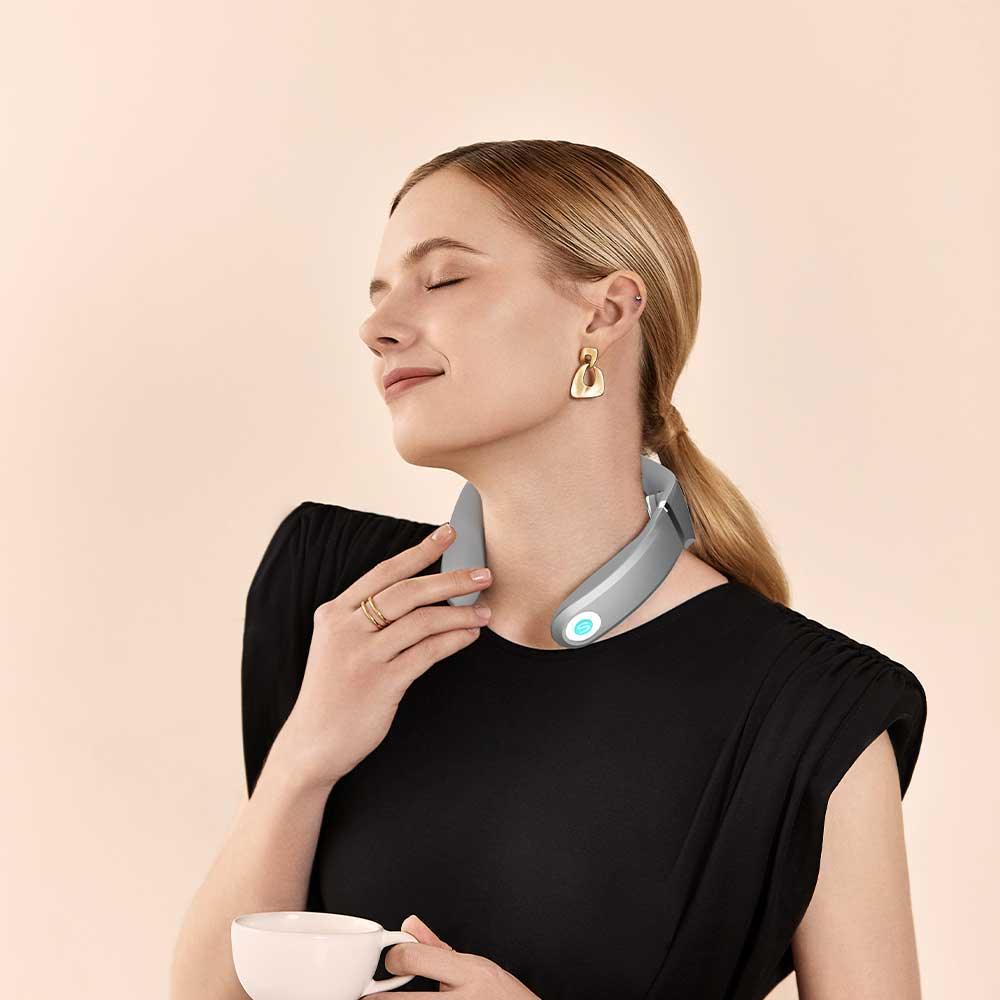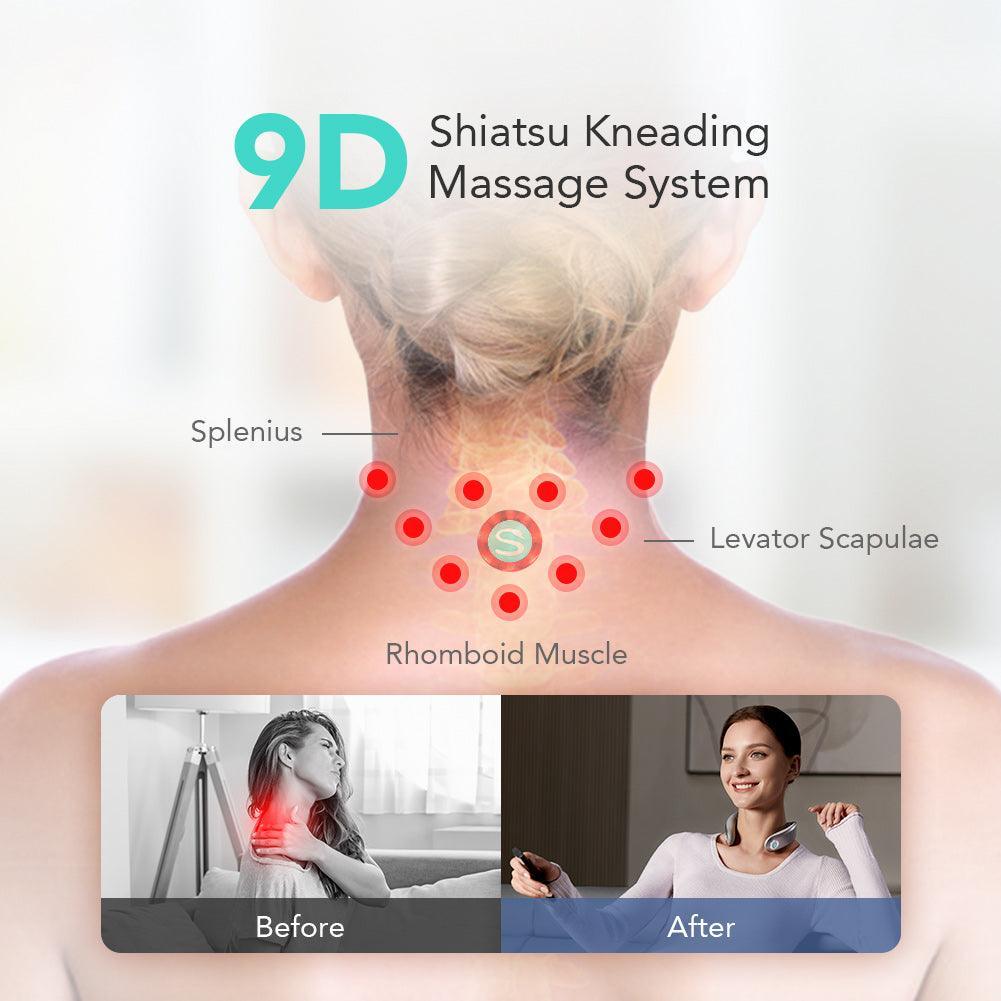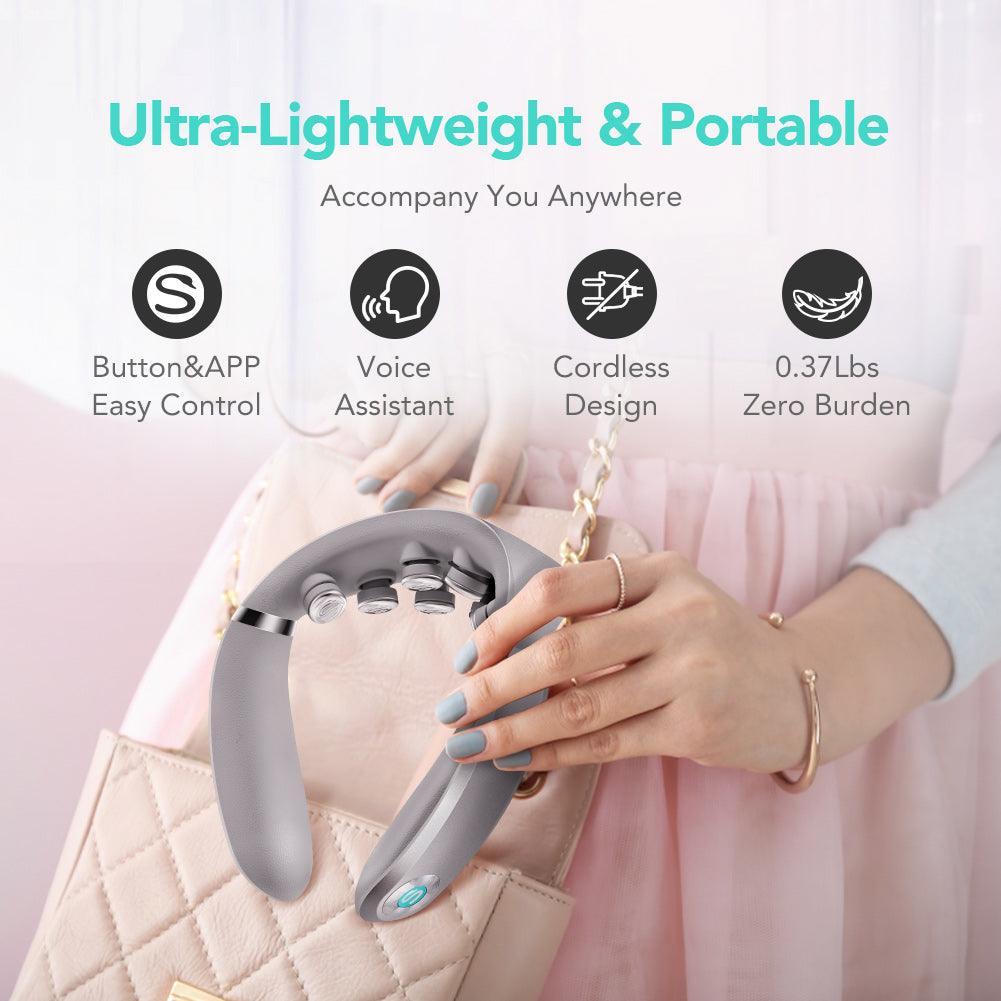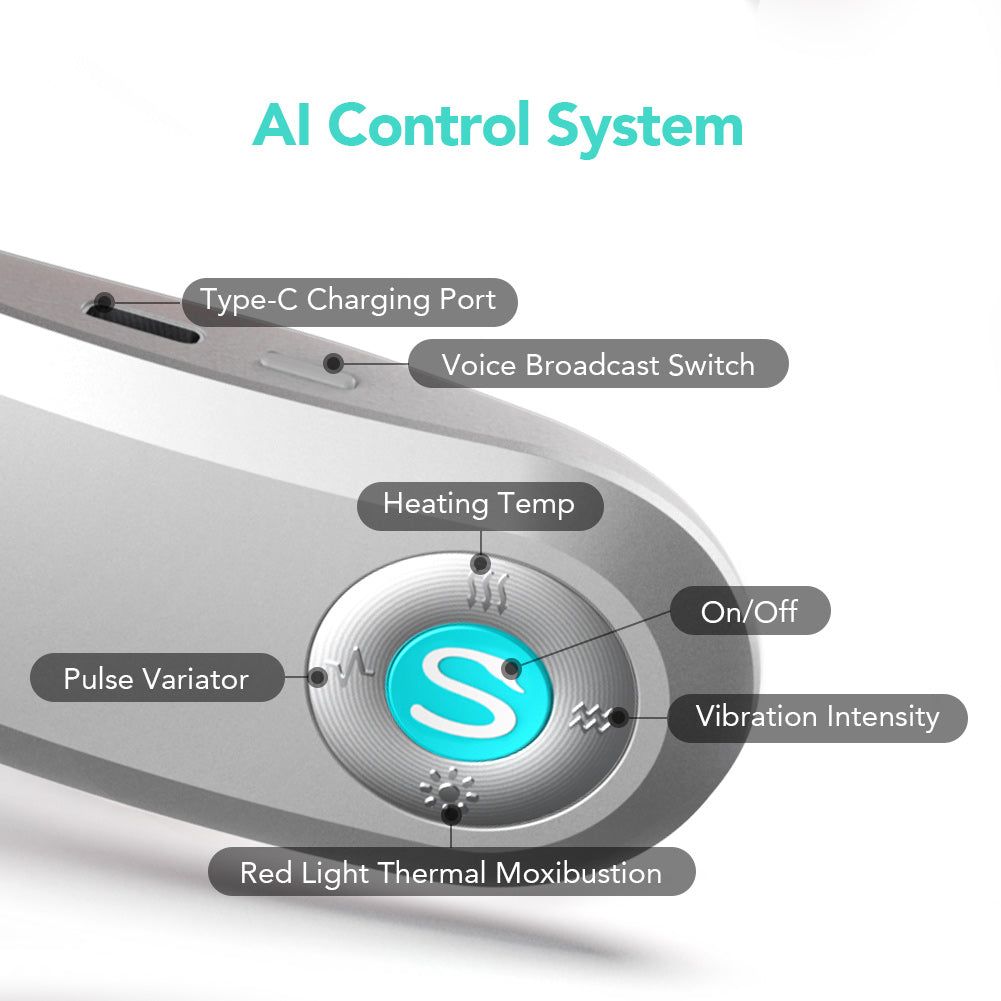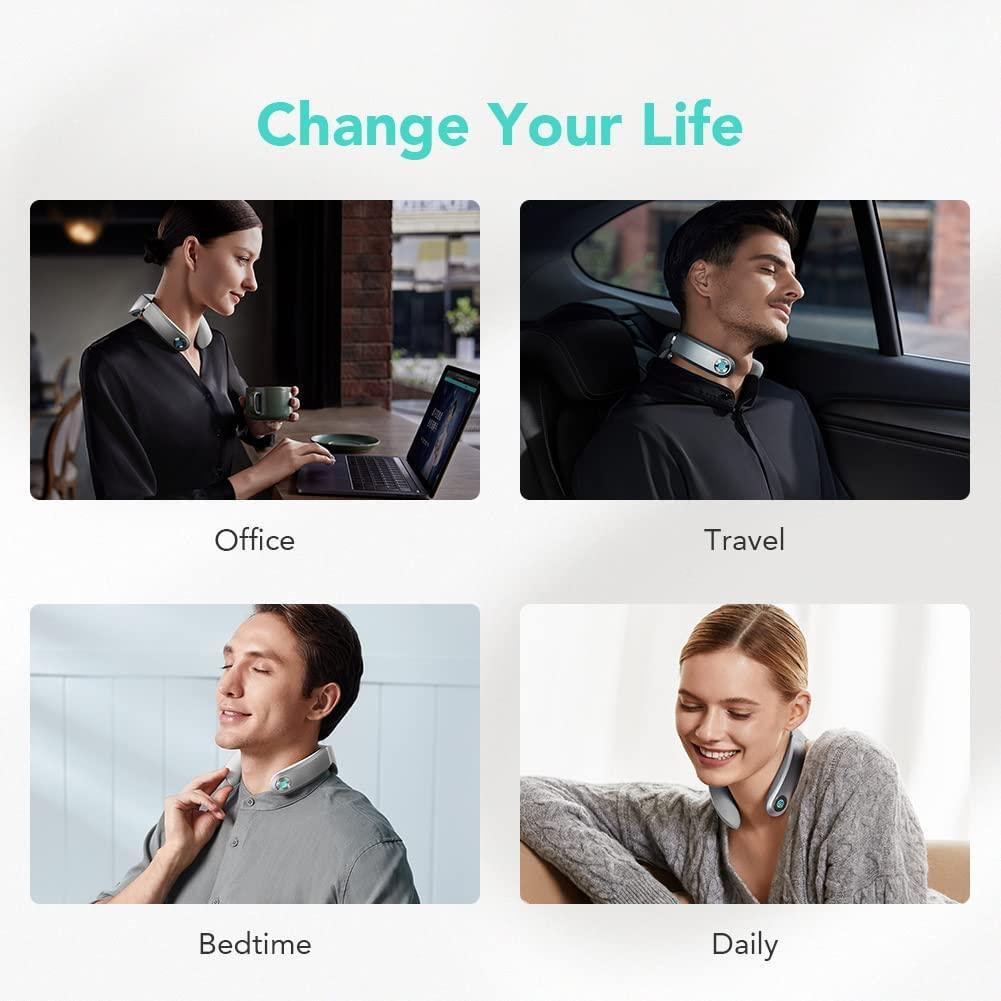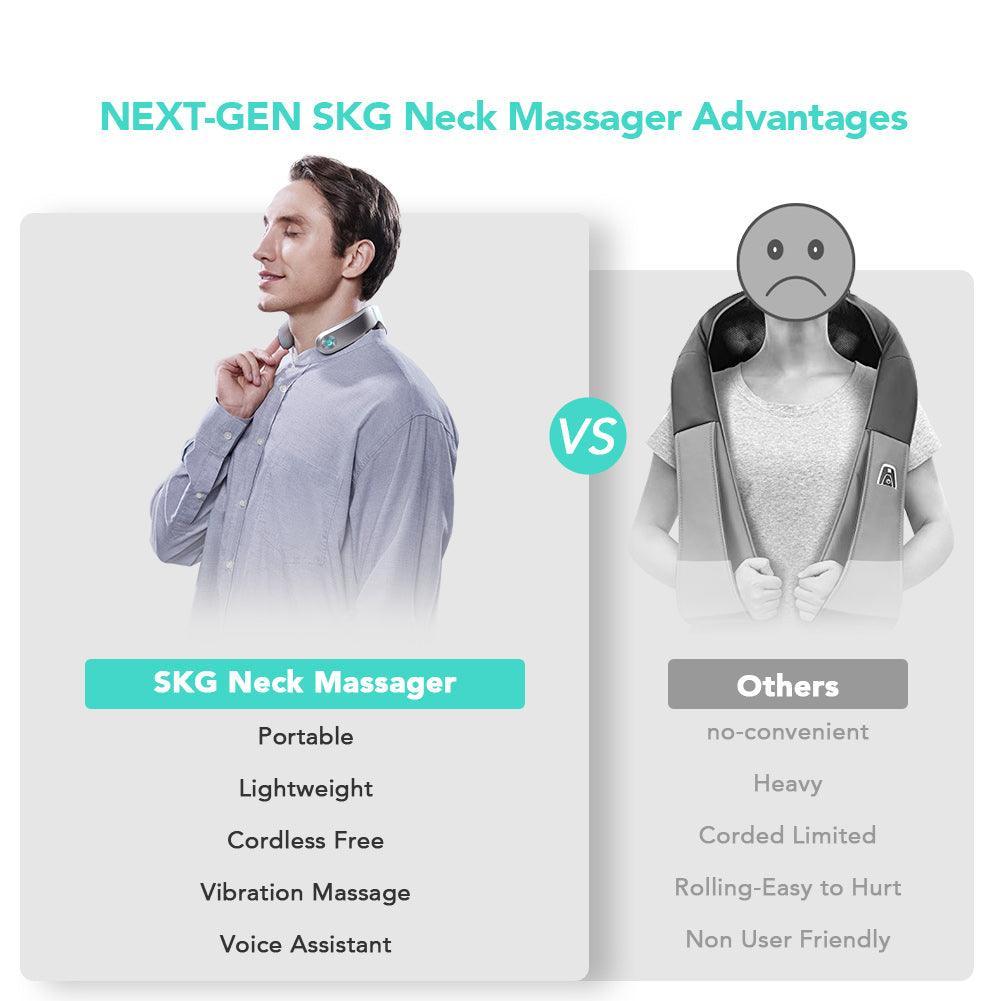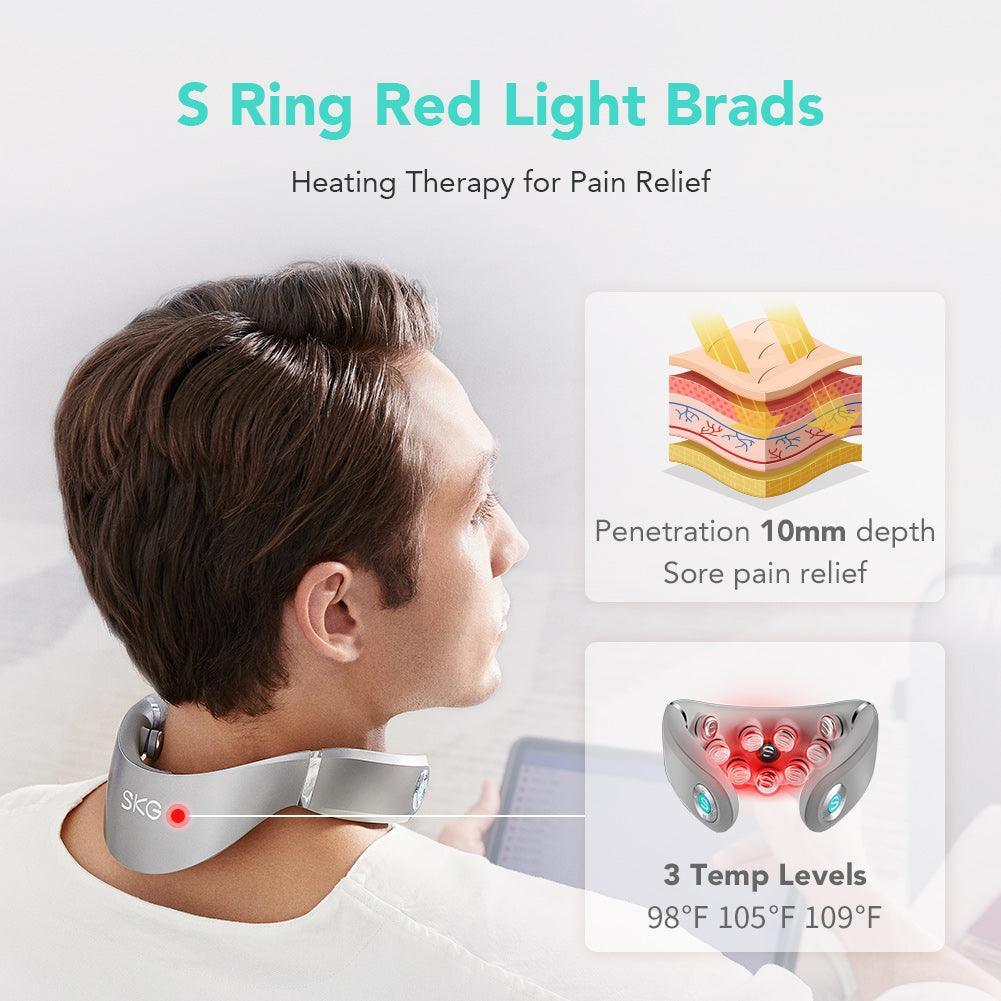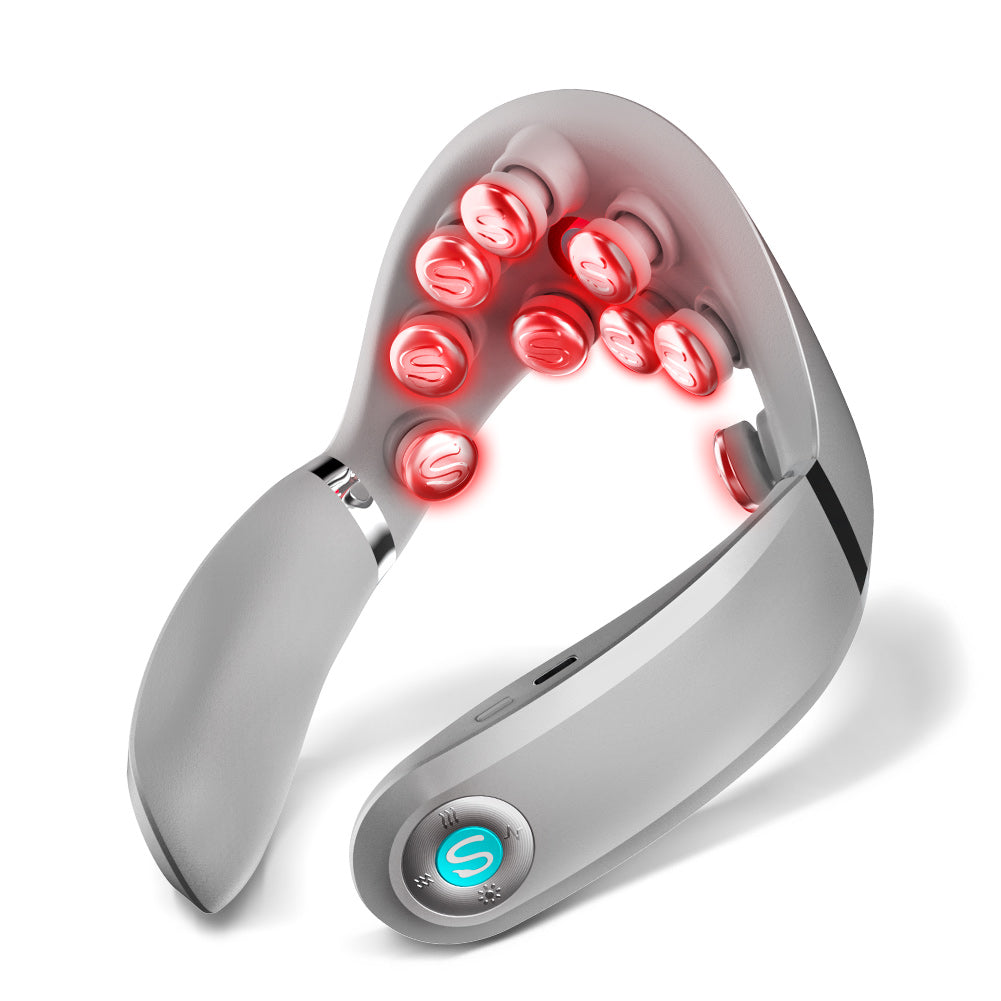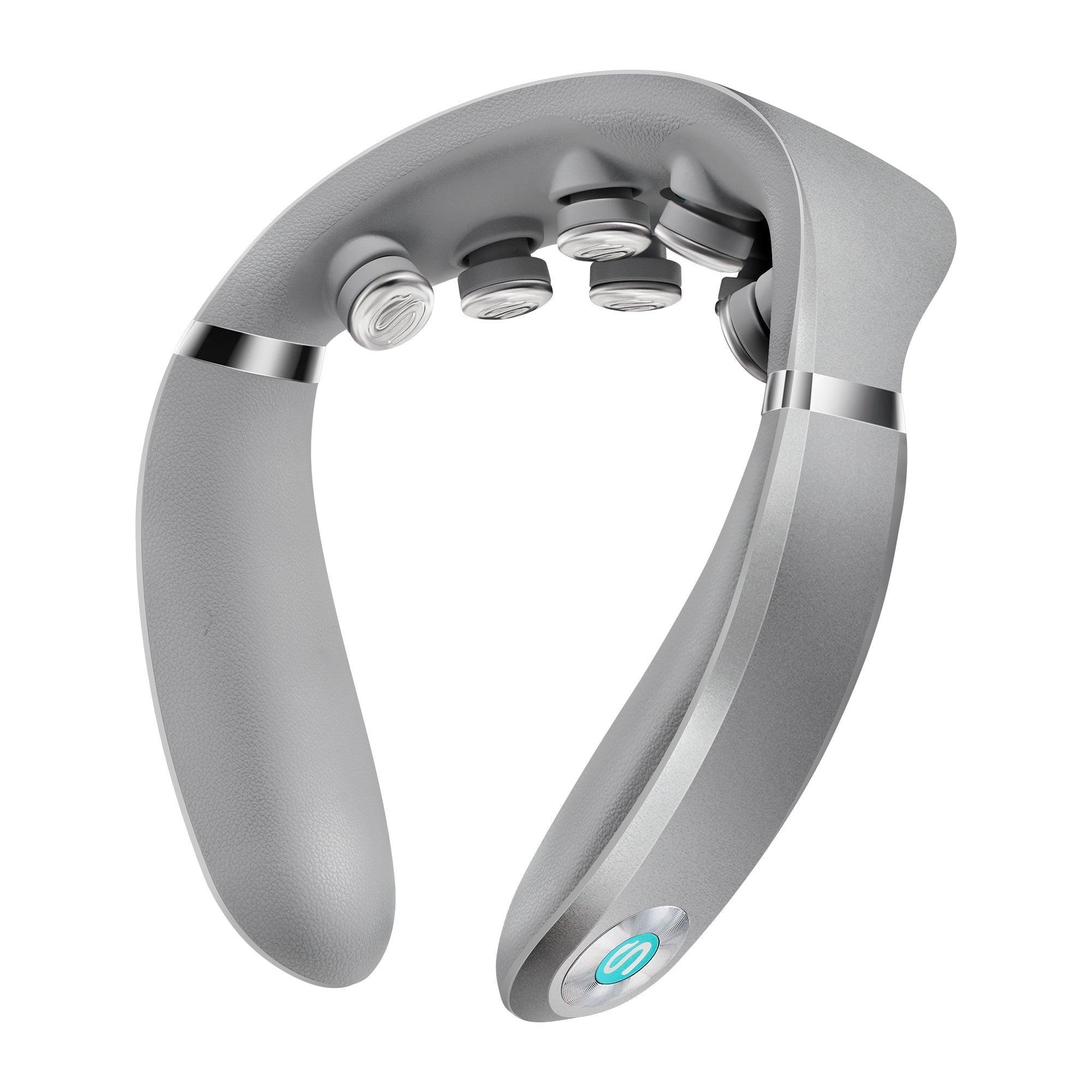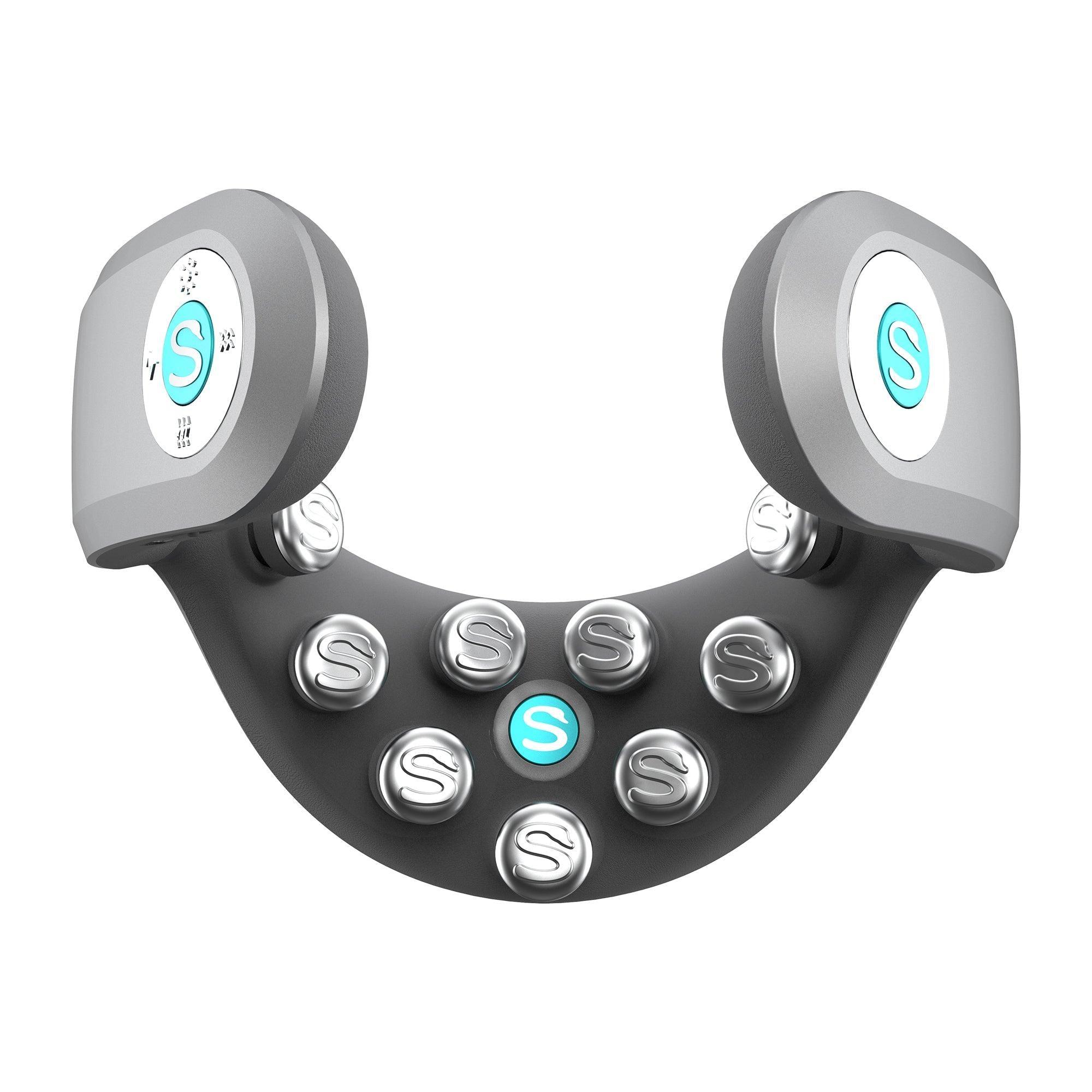 SKG G7 Pro Smart Neck Massager with Heat
Neck Relaxer
The SKG G7 Pro neck massager offers a unique combination of kneading, pulsing, heating, and red light therapy, helping you relax your tendons and release tension with deeper muscle penetration. With 3-level heating and 8 concentrated red light beads, it's the perfect way to reveal a refreshed and rejuvenated feeling, while relieving pain and soreness all at once.
Deep Tissue Vibration
SKG G7pro neck massager with 9 vibrating massage head, 630nm infrared radiation penetrates to the lower 10mm muscles, relaxes muscles, and the heating function focuses on heating the top of the cervical spine, effectively relieving core pain, dredges the meridians, promotes blood circulation.
8 infrared radiation LEDs
3-level large area of hot compress
The innovative design of infrared radiation is arranged for concentrated heating on top of the cervical spine to efficiently relieve pain at the core, 630nm infrared radiation penetrates underlying muscles.

9-Independent heating film all-around protection of the neck and a larger area of massage. Using speed heating technology, rapid heating in 5-10 seconds. 3-level hot compress, which can be adjusted to a suitable temperature according to personal preference.
Relieve the pain, Relax your life
Relieve neck pain and fatigue with the friendly SKG G7pro neck and shoulder massager. This lightweight and cordless massager is designed to replace your masseuse with nine vibrating massage nodes, infrared radiation, and a hot compress - all in a 180g package. Enjoy 4 massage modes that provide a relaxing massage with no strong kneading feeling that targets the cervical spine and promotes blood circulation. Perfect resolution to a desperately needed massage!
🎁Best Gift for Your Loves
Experience luxurious relief from neck and back pain with the SKG Cordless Neck Massager. Its gentle yet powerful massage relieves tension and soothes migraine, stress, and anxiety. Increase blood flow and give your loved ones the gift of peace and relaxation. Feel the difference.
App Download
App Download: Download and install the "Future Wear" app on the App Store, Google Play, or by scanning the QR code below.

Pairing: Turn on the Future Wear APP-> Activate Bluetooth connection on your phone -> Search on the app for the device to pair with (or scan the QR code on the device) -> Finish binding on the app (or on the device).

Note: Please use 5V/1A charger to charge the massager. Please charge the massager for the first time you receive it. This product is not suitable for people who are after heart surgery or for people with high blood pressure.