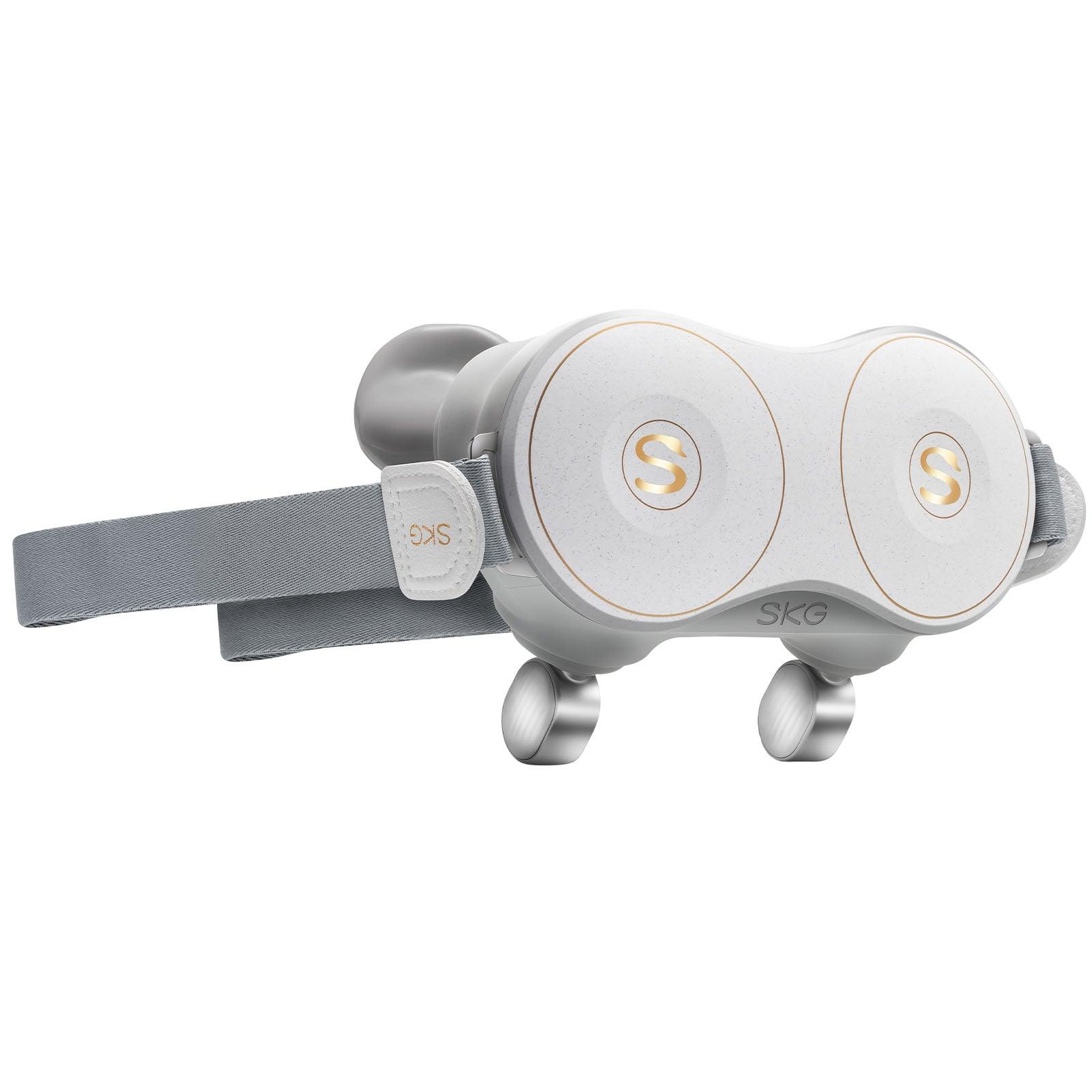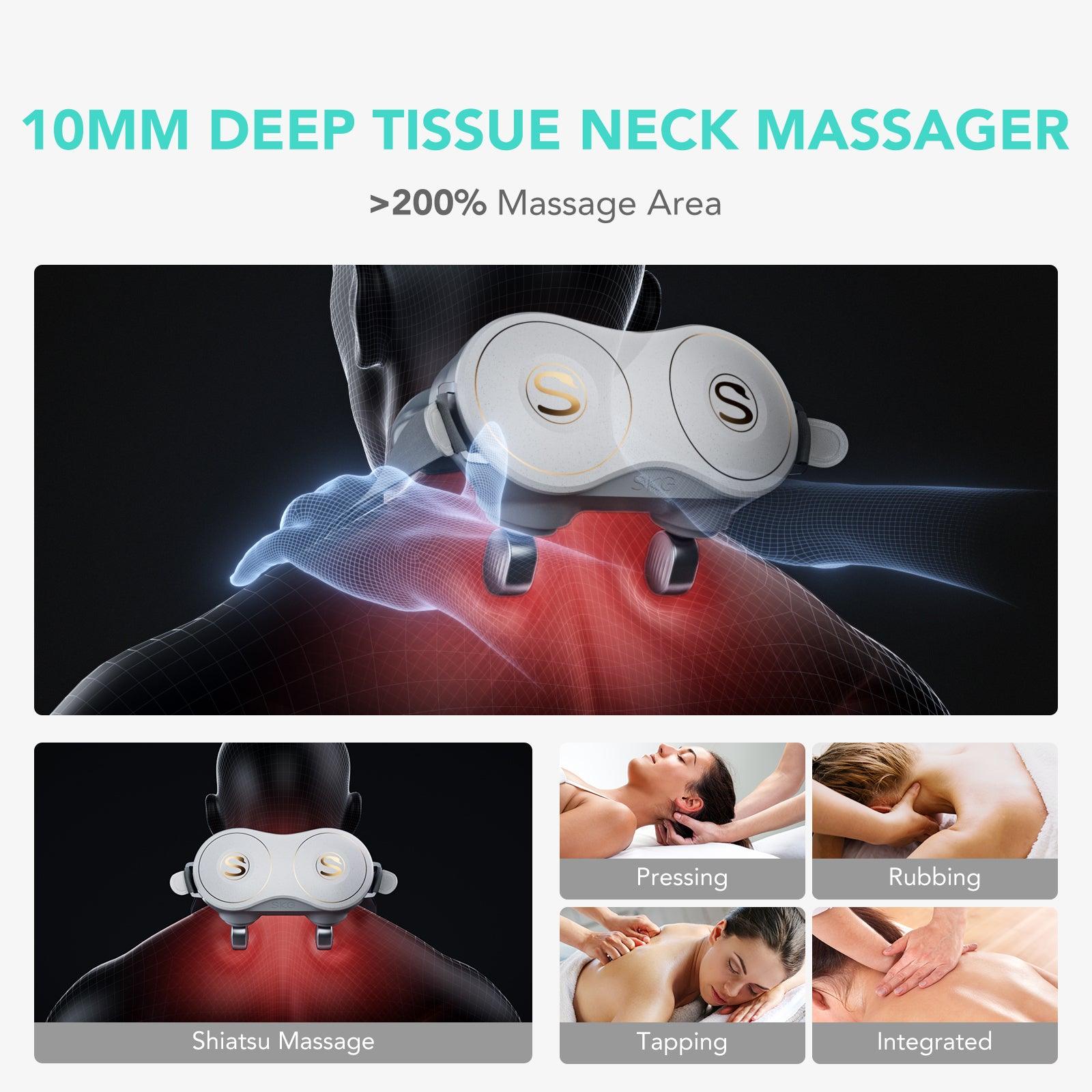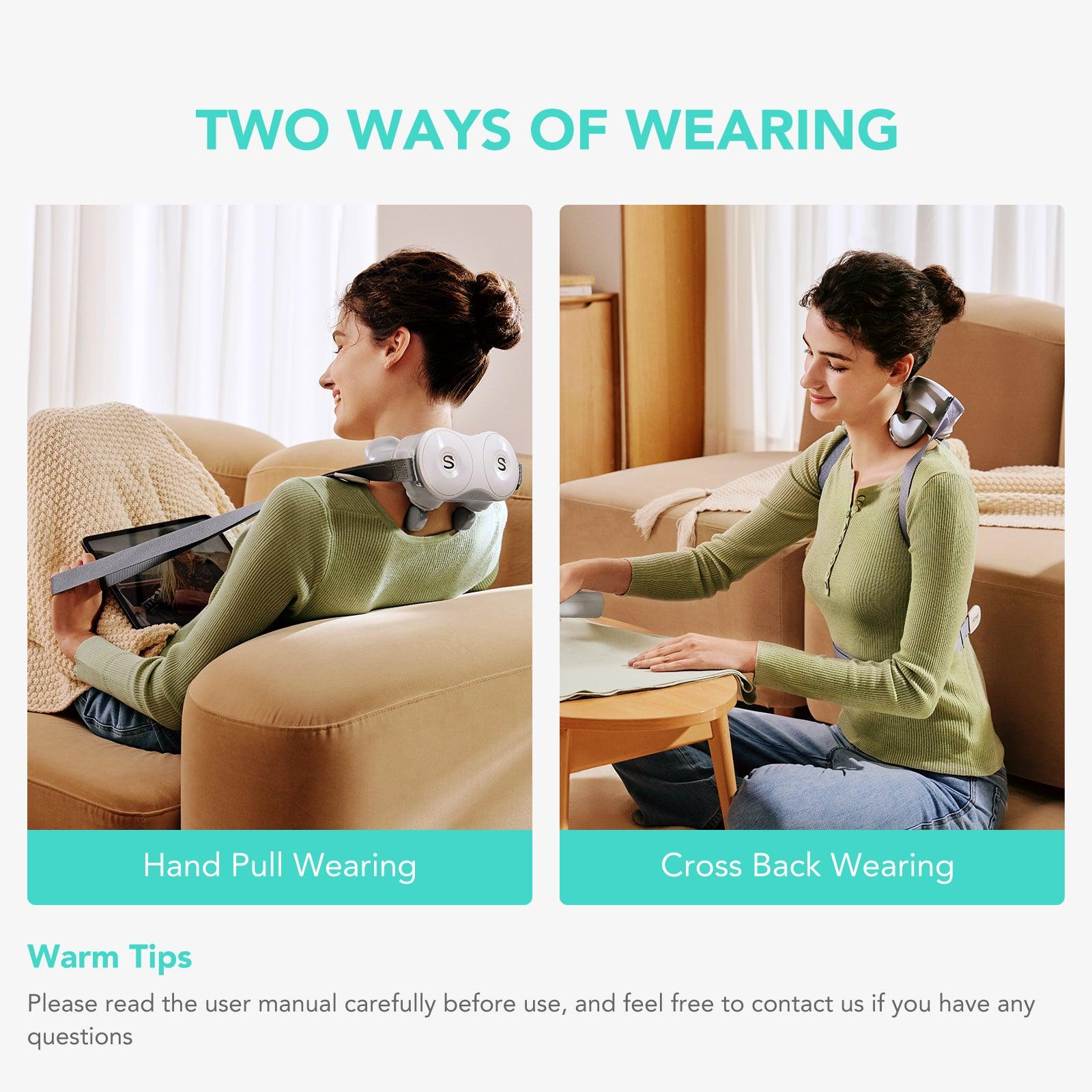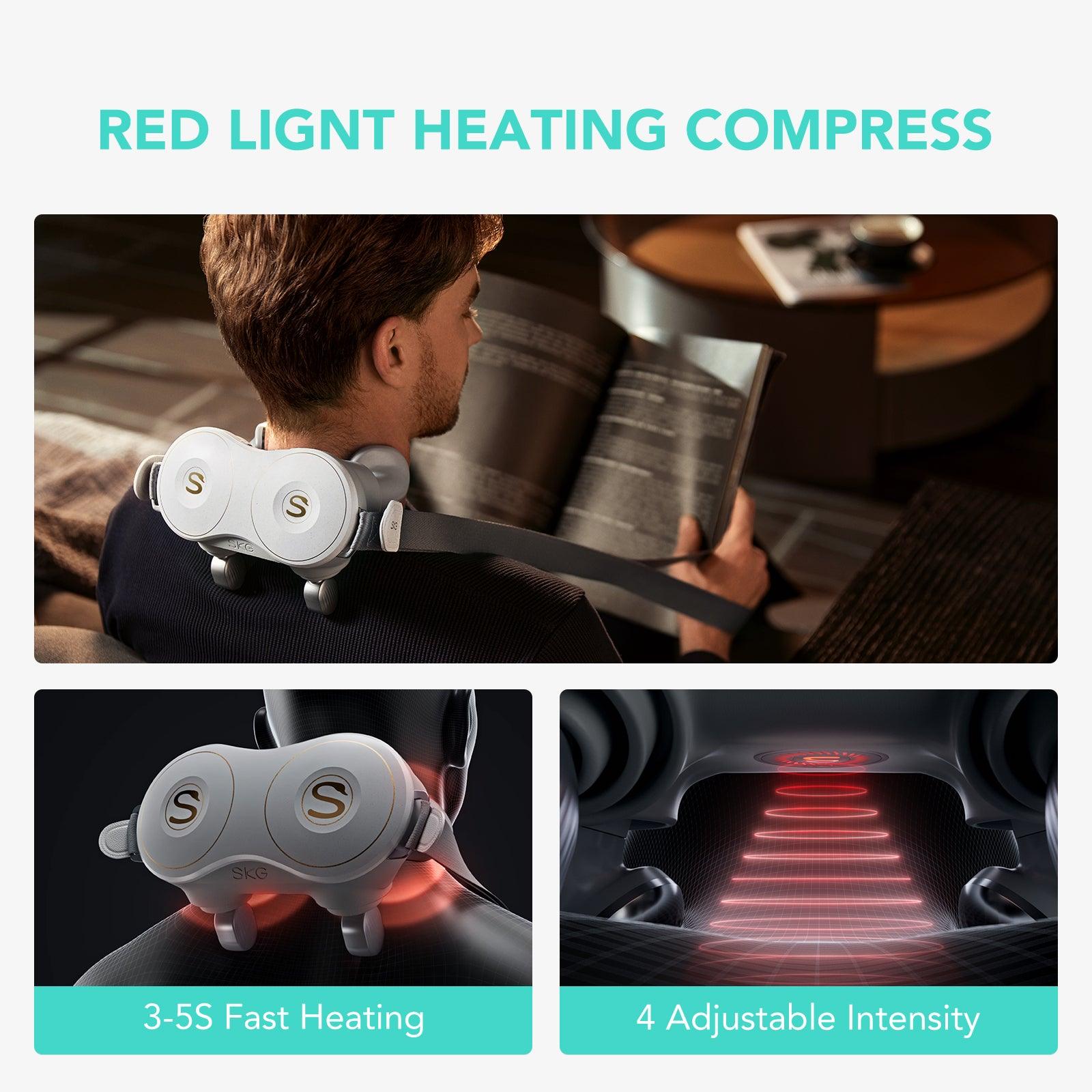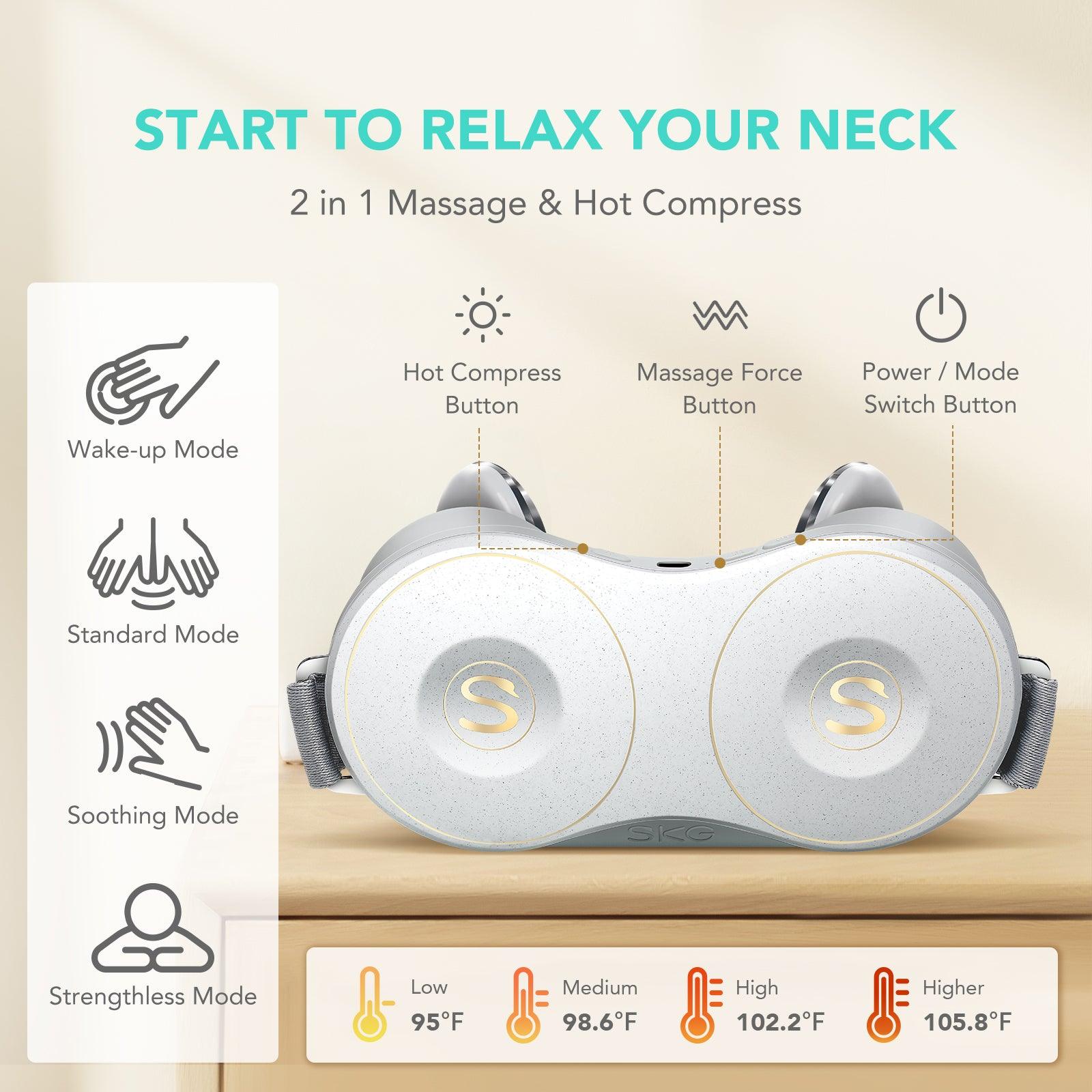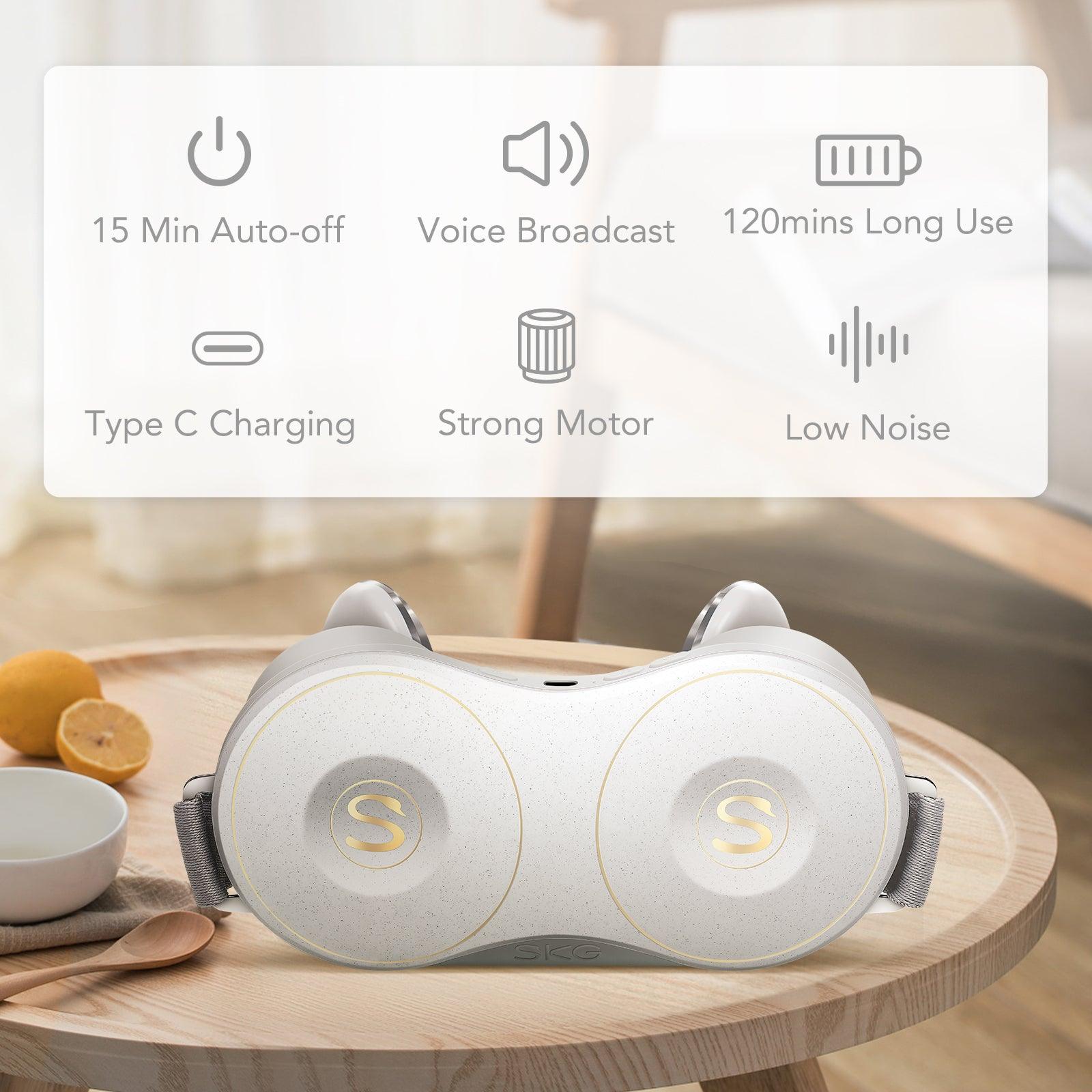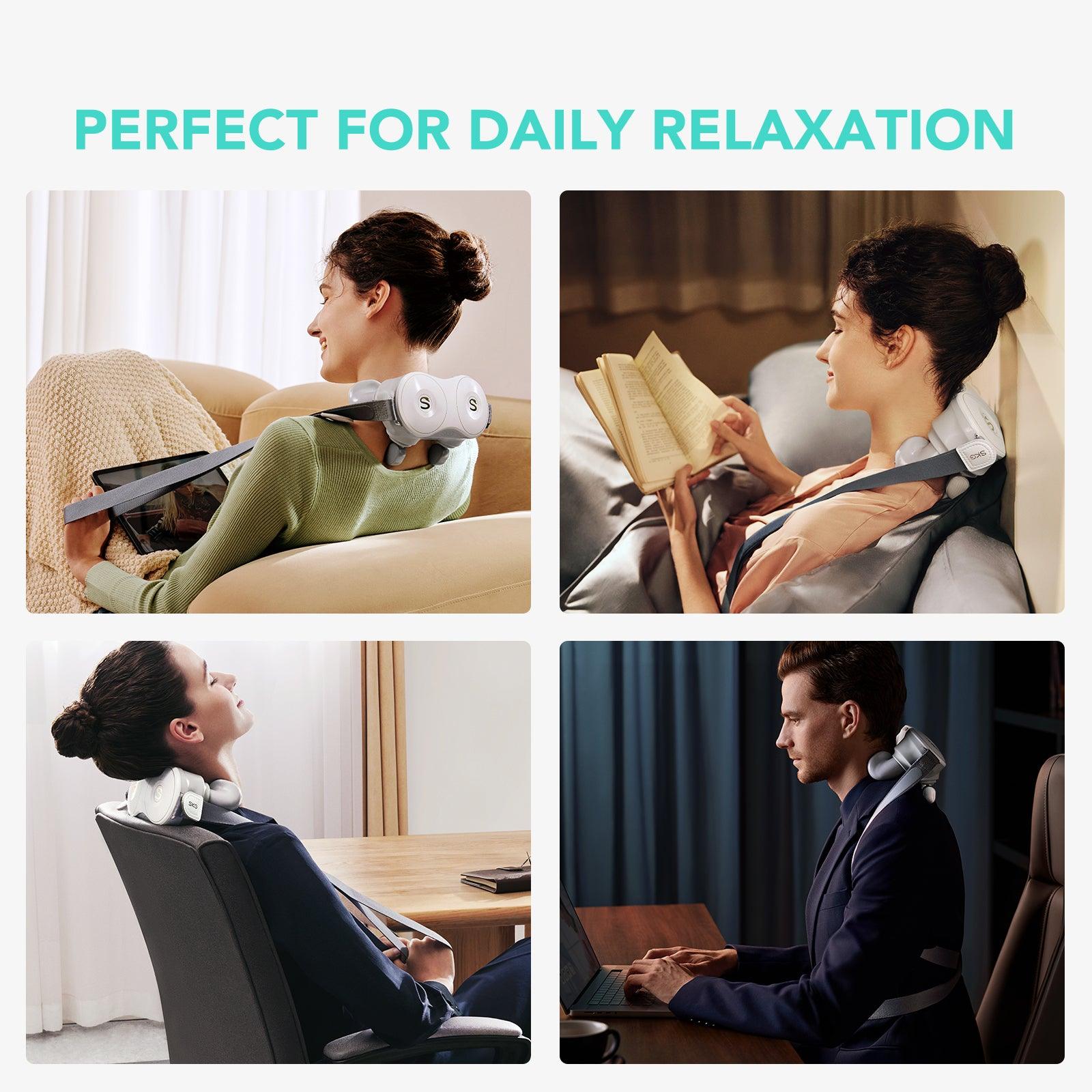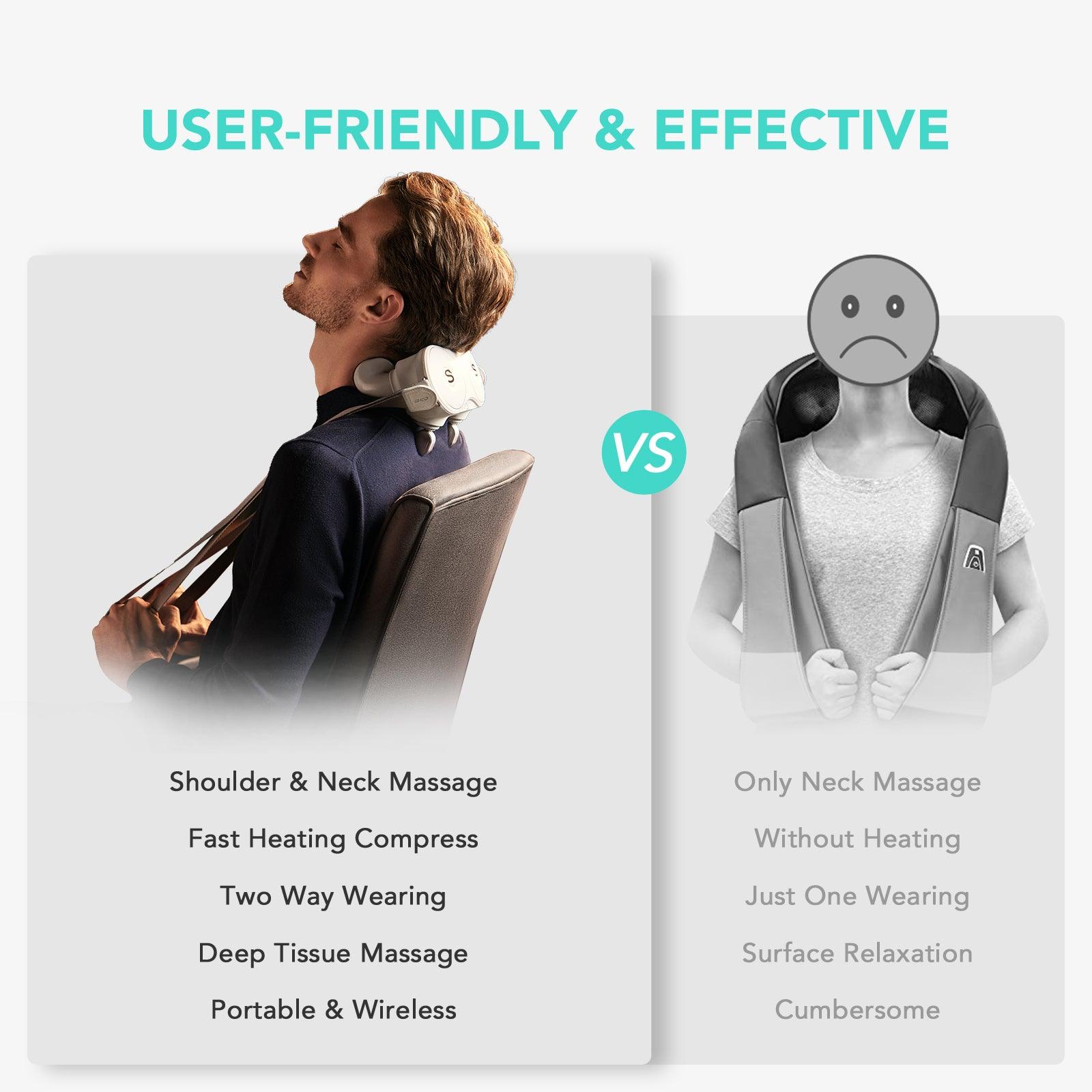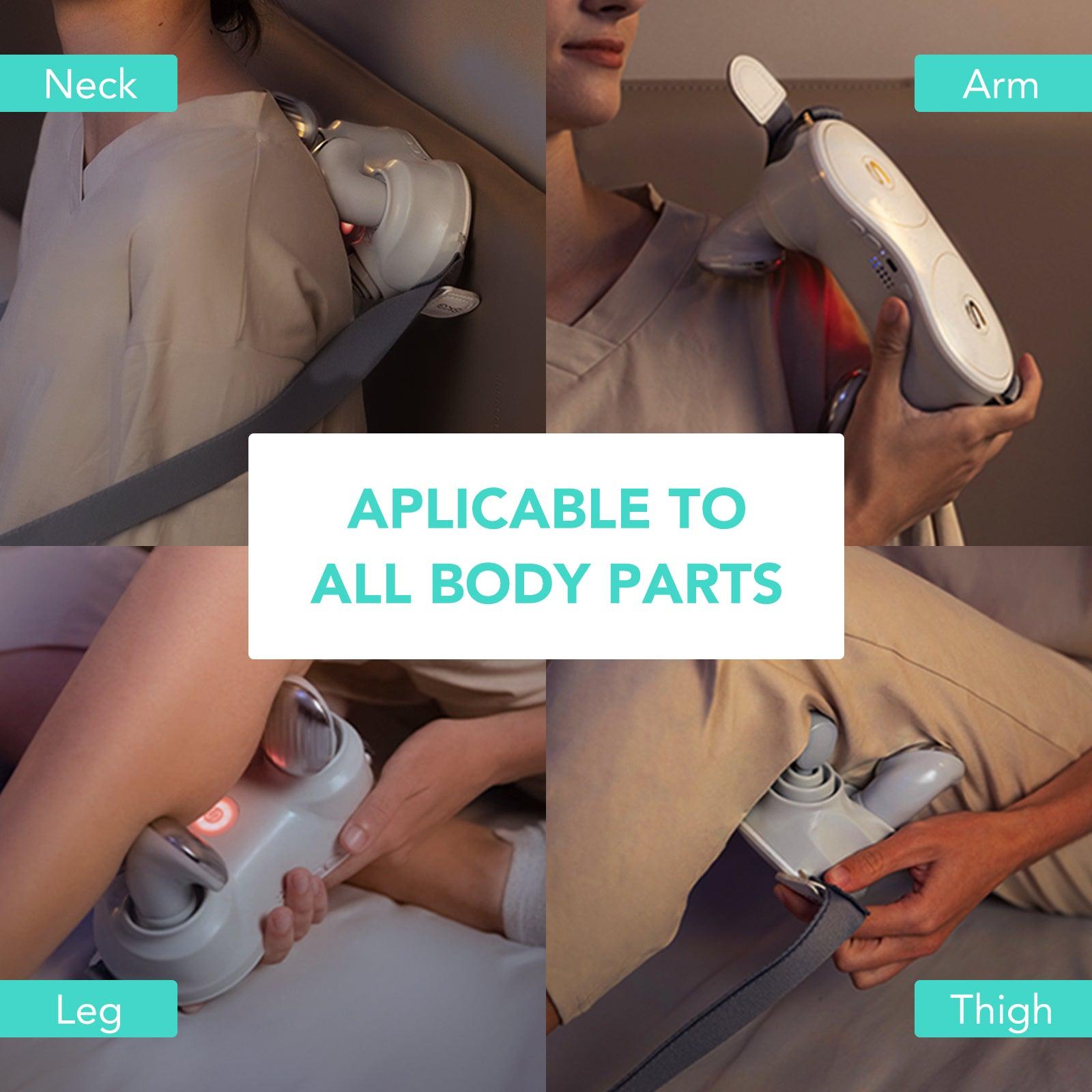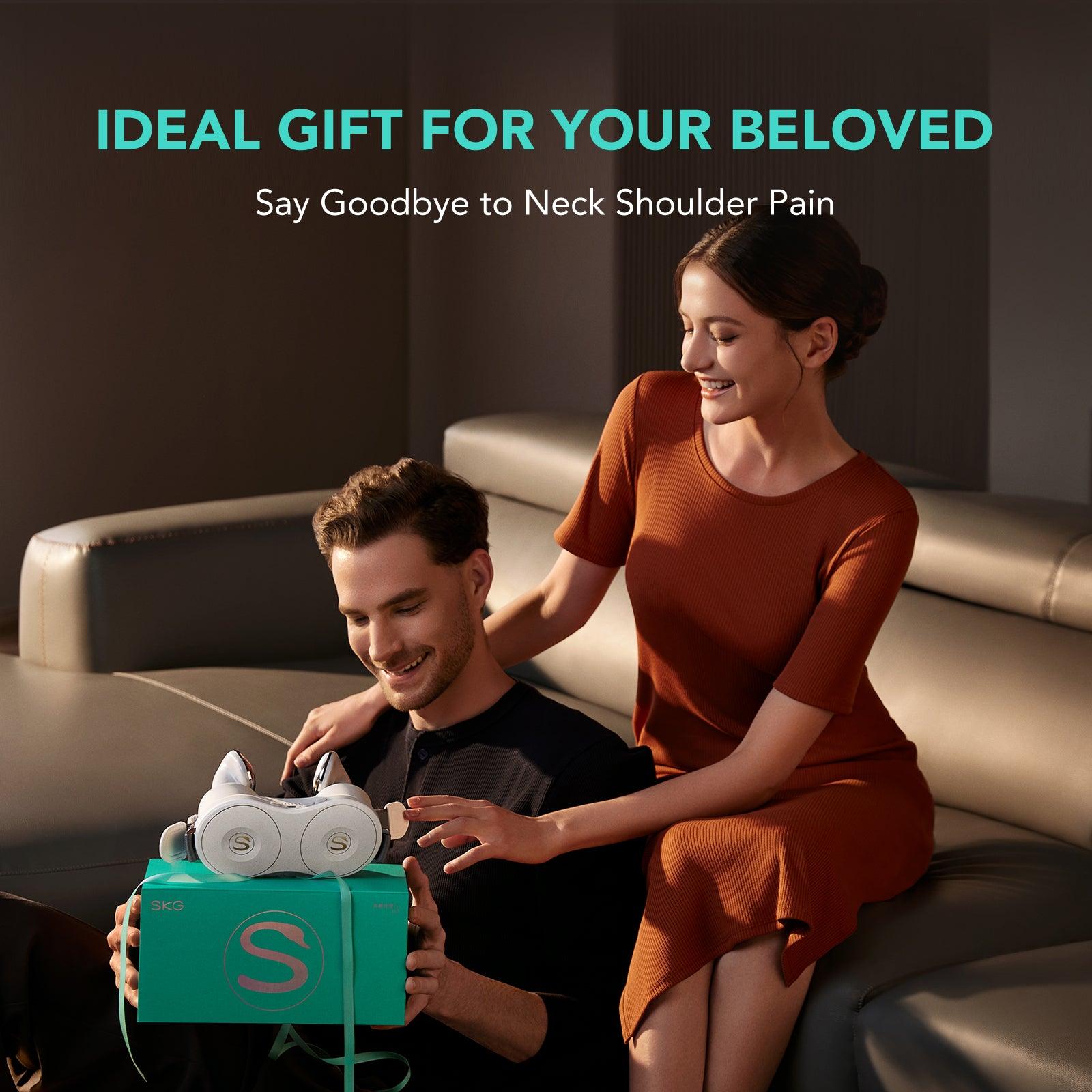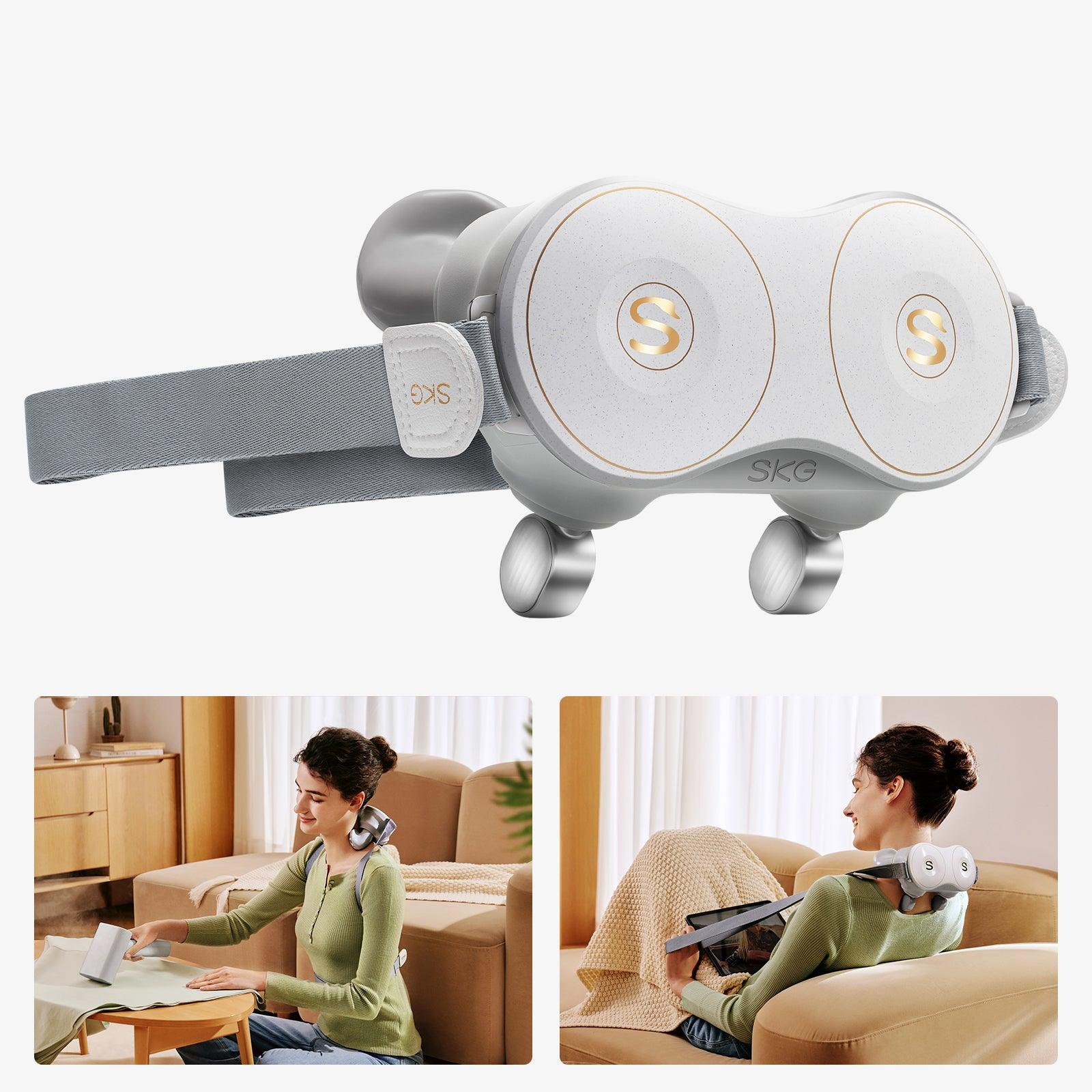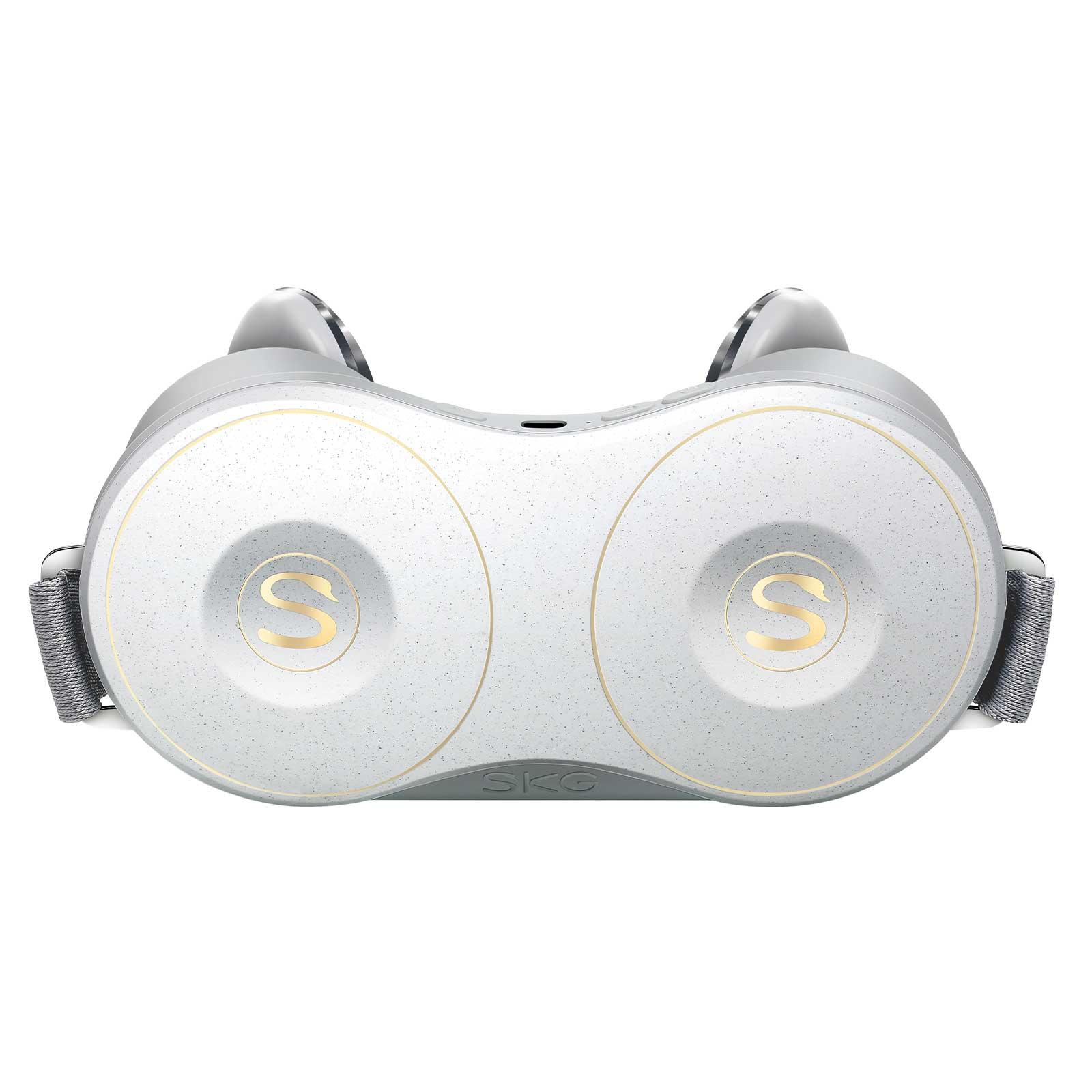 SKG H7 Shiatsu Neck and Shoulder Massager
Upgraded Powerful Massager Never Let You Down
Greater Massage Intensity
Selected strong motor, the continuous power brings greater massage intensity; the neck massage head is made of zinc alloy metal, the surface is chrome-plated, stable and corrosion-resistant, faster in heat conduction, and longer in service life. (Shoulder massage head is non-metallic).
Care Your Health
Neck and shoulder problems affect people of all ages. Improper sleeping positions or poor postures at work are some of the causes of soreness. But persistent soreness can be alleviated with stretching, exercise, or massage. This neck and shoulder massager can provide quick relief at home or in the office.

The H7 Shiatsu Neck and Back Massager has an ergonomic design making it fit perfectly to the neck, shoulders, back and legs. The strong motor soothe and invigorate sore muscles. Suitable for most people to reduce aches, loosen stiff muscles, reduces stress, while saving you time and money.
Enjoy Relaxation
The shiatsu neck massager is designed with 4 modes mimicing hand massage and 4 heating levels, freely switch it among those modes and find the most suitable one to enjoy relaxation, whenever you are tired after long-term reading, studying, houseworing, H7 neck massager will take you find the way
Exclusive Red Light Heat Compress
The 3-5s fast heating will make you feel warm even it is winter, turn on the heating function and choose the level to promote blood circulation, more effective to relieve neck muscle pain, massage with hot compress will give you the ultimate relaxation.
Effective Neck Shoulder Pain Relief
Selected strong motor with a constant source of power brings greater massage strength by simulation of real people press, rub, pat, exercise techniques, the four massage mode (wake-up, standard, soothing, strengthless) will effectively relieve various muscle discomfort.
INNOCATIVE MASSAGE & HEAT COMPRESS COMBINATION
Constructed Strong Motor
Massage force is more concentrated due to the built-in powerful motor and metal massage head, and the shoulder and neck have different massage modes, which makes real relaxation no longer difficult.
Unique Heat Compress
Hot compress and then massage can quickly soften stiff muscles, and bring efficient muscle pain relief. The heating level is from low to higher, we recommend you use 15mins each time, once you feel hot, please turn down the level to avoid any skin burn.
Ideal Gift For Anyone Need Relaxation
It is suitable for pain relief and the best companion in your daily life. Well packaged with the elegant box, It is the ideal present for people you love on any occassions, such as birthday, weeding, Valentine's Day, May Day, Mother's Day, Father's Day, Halloween, Thanksgiving, Christmas Day, etc.