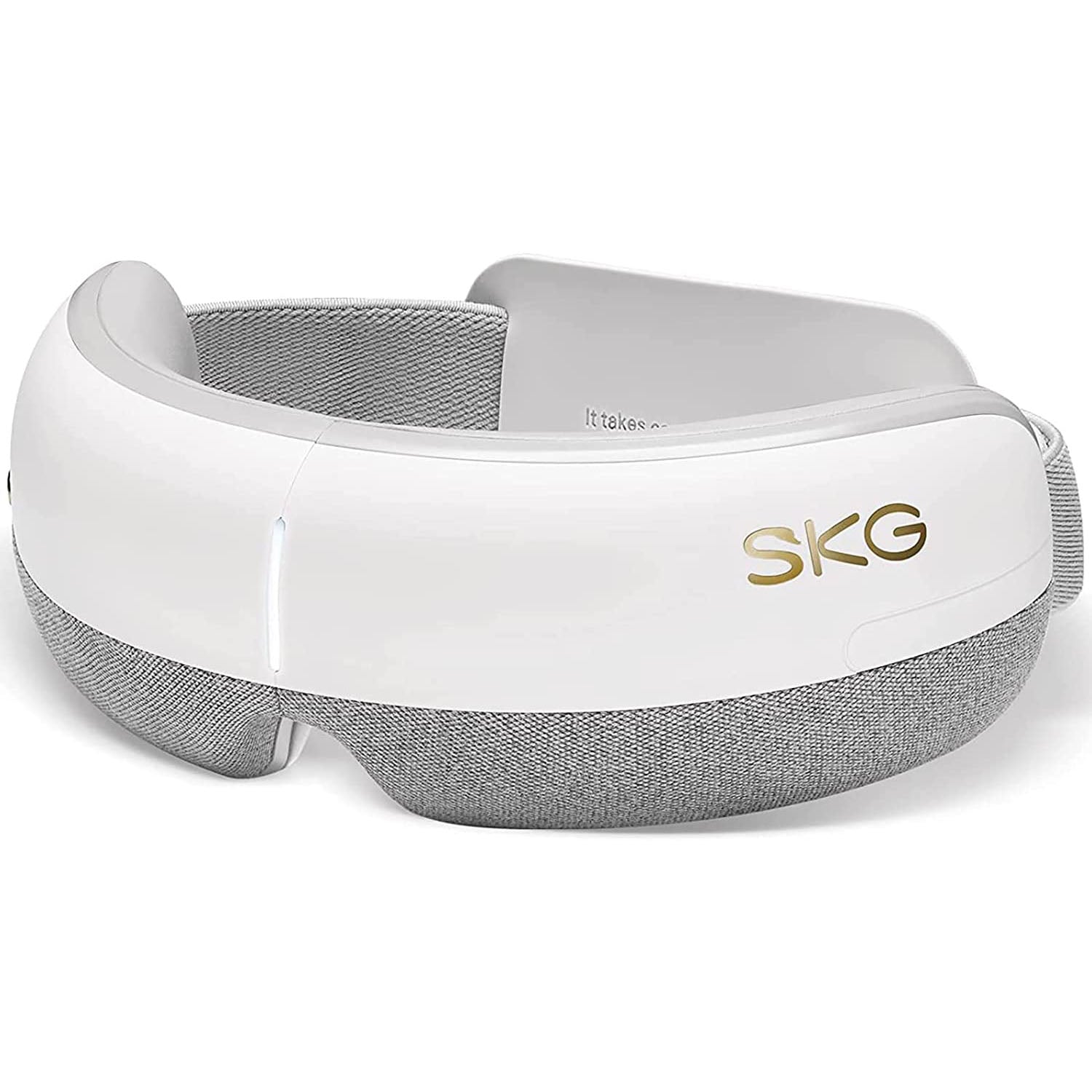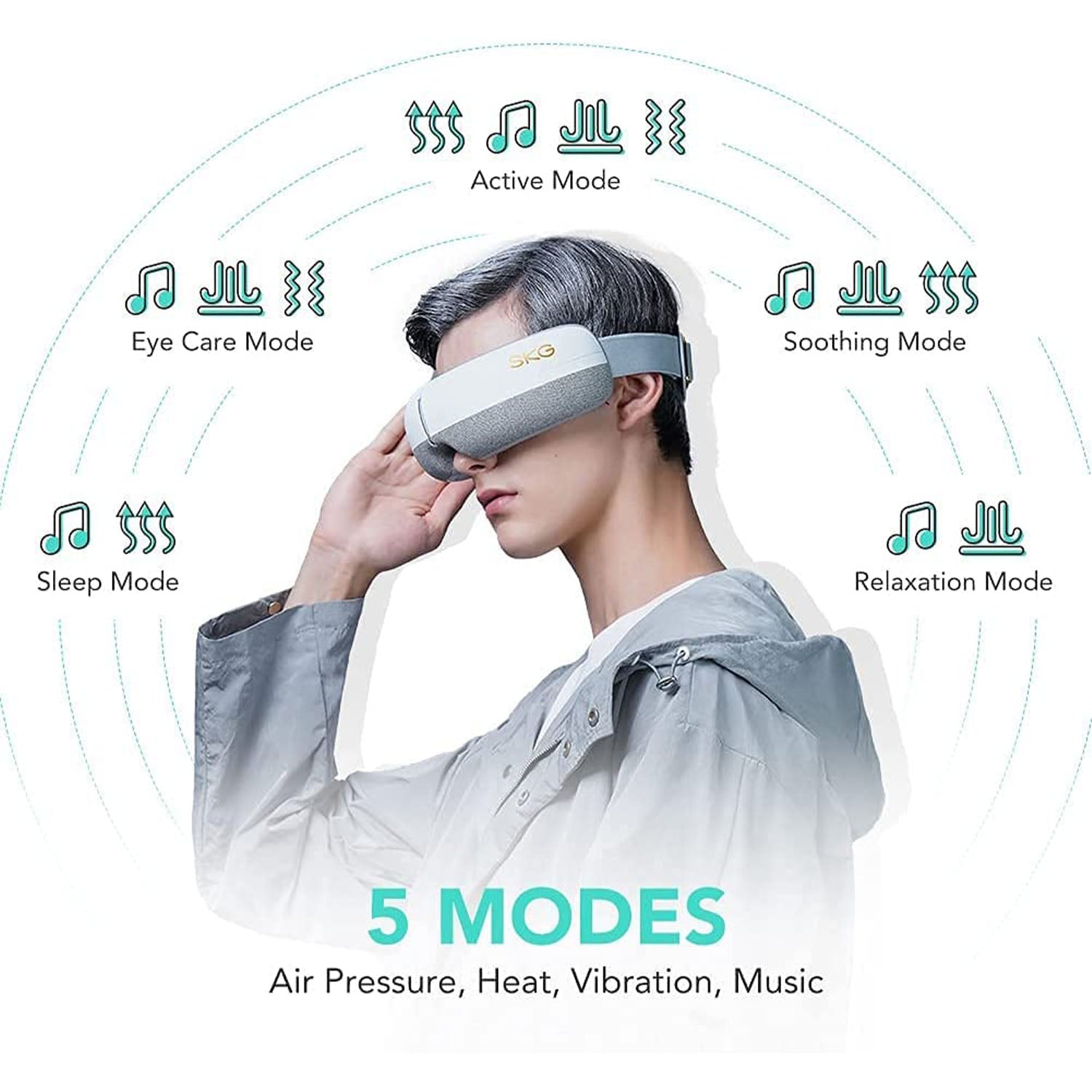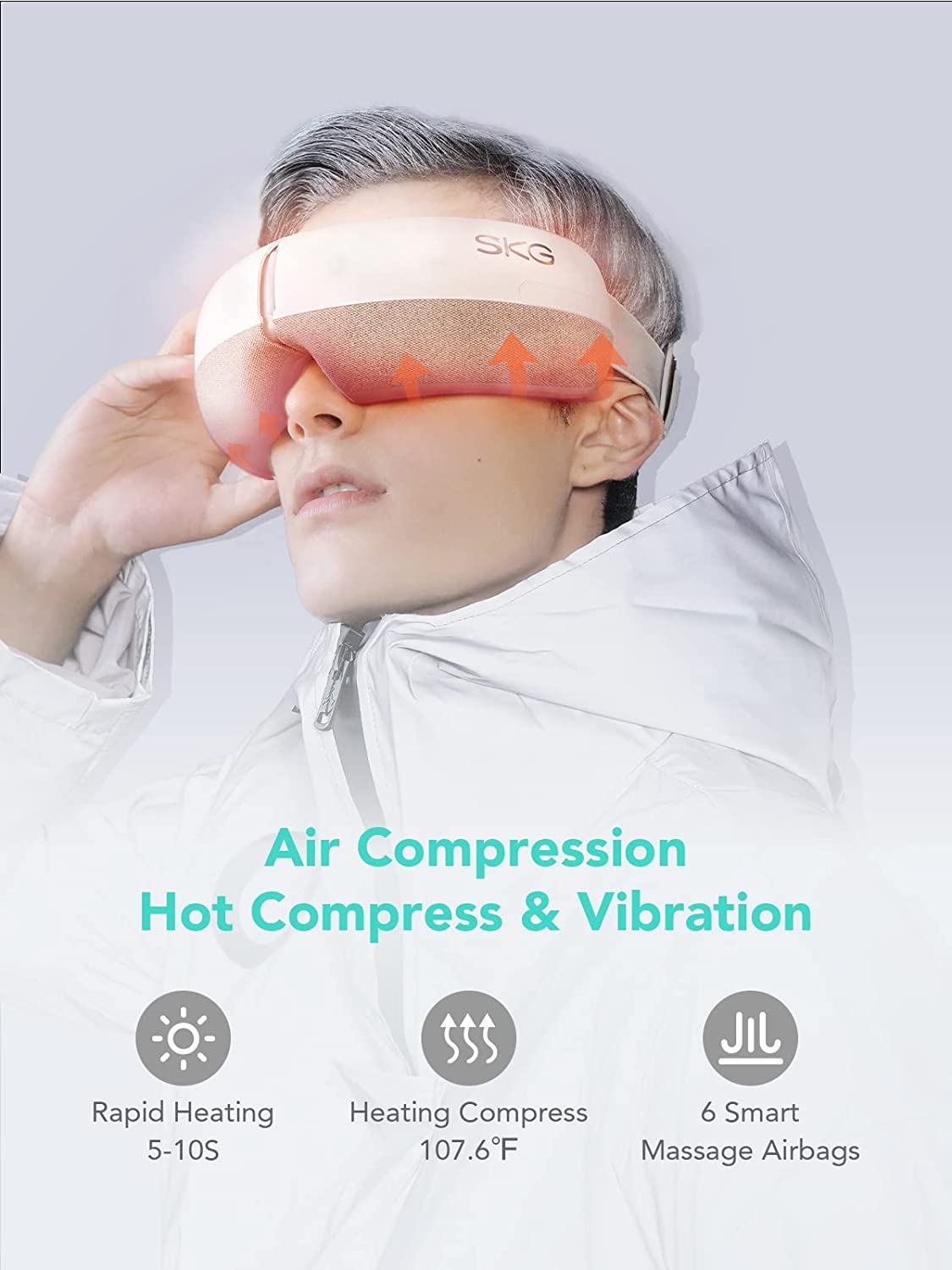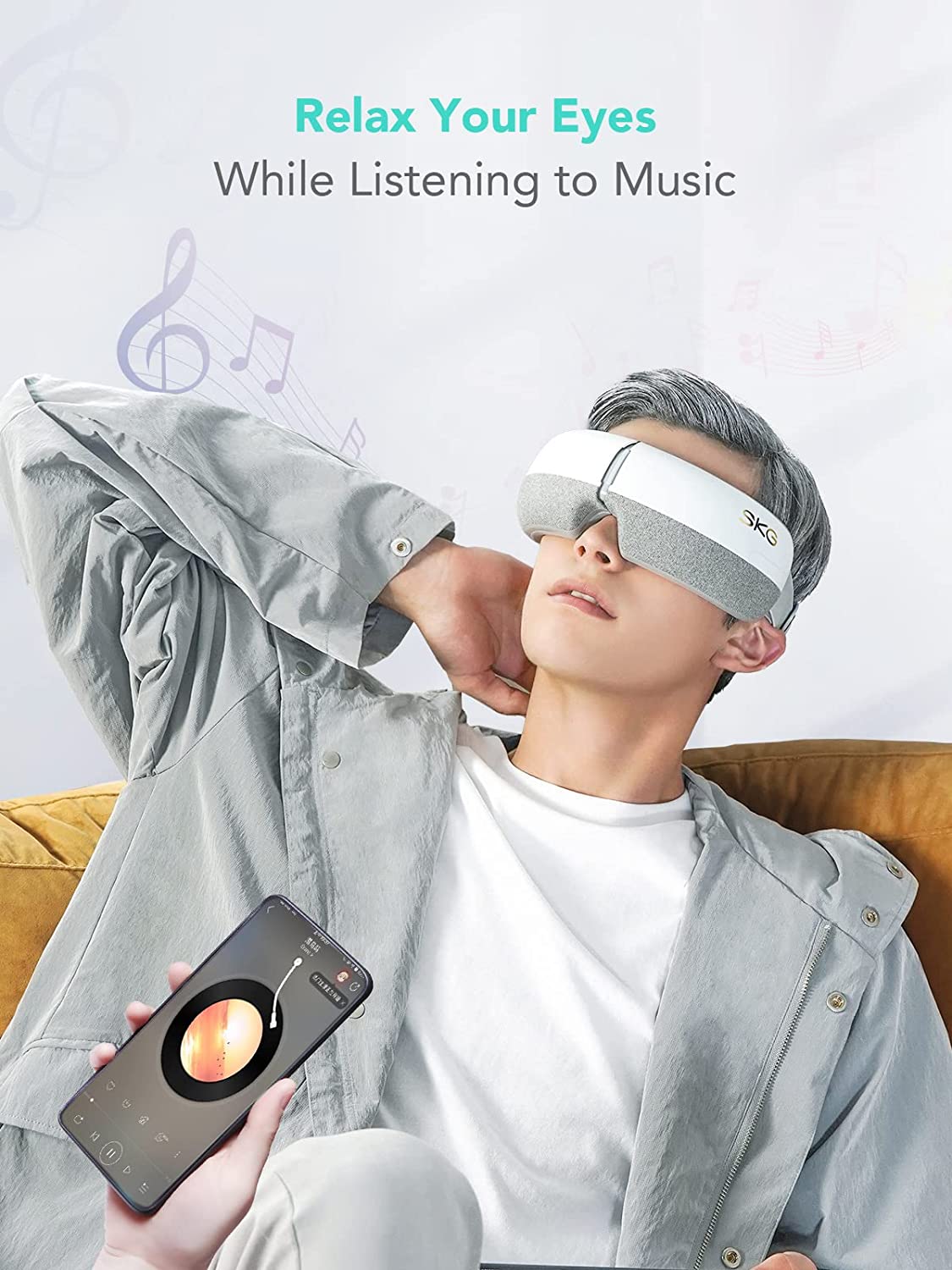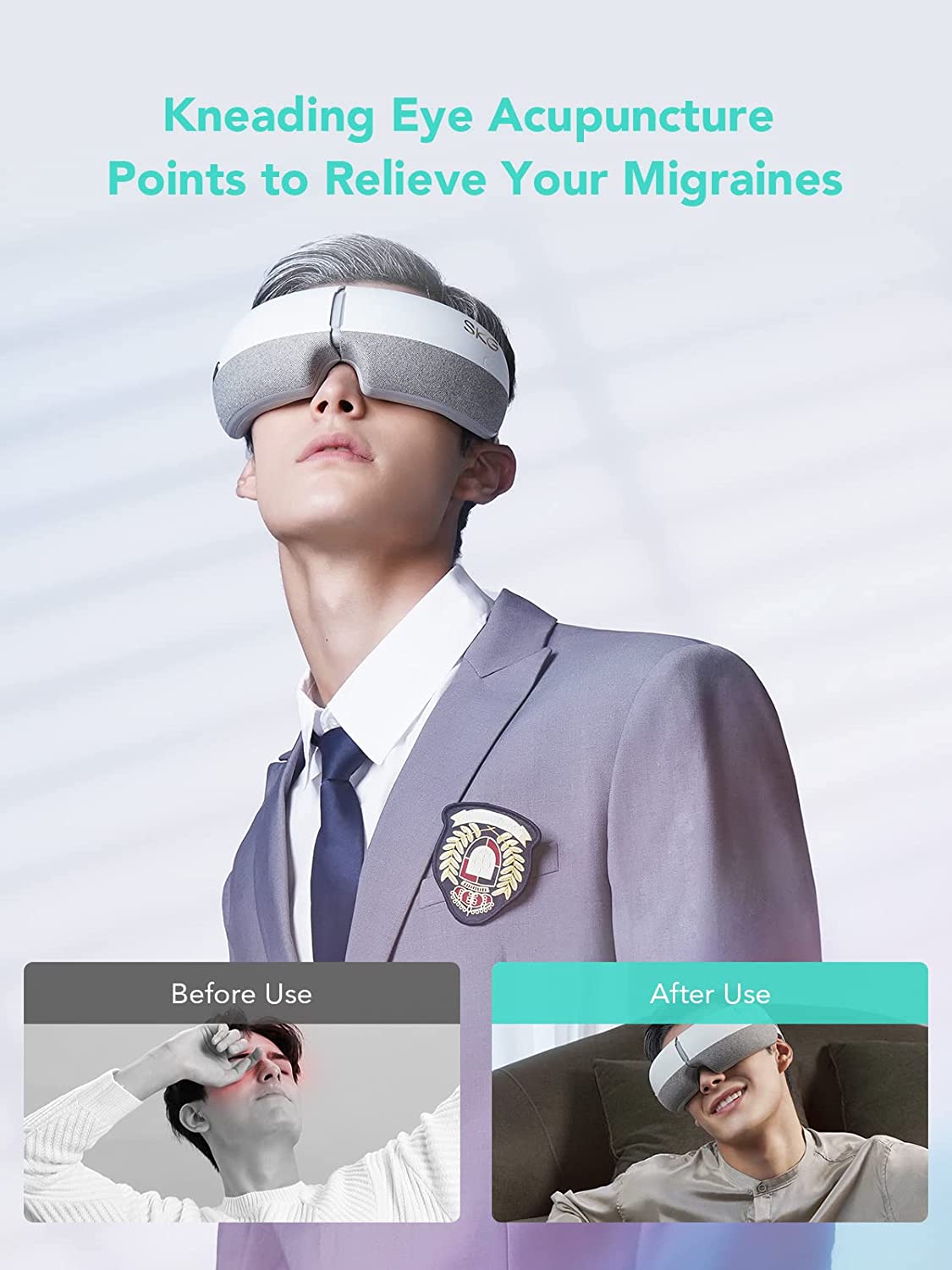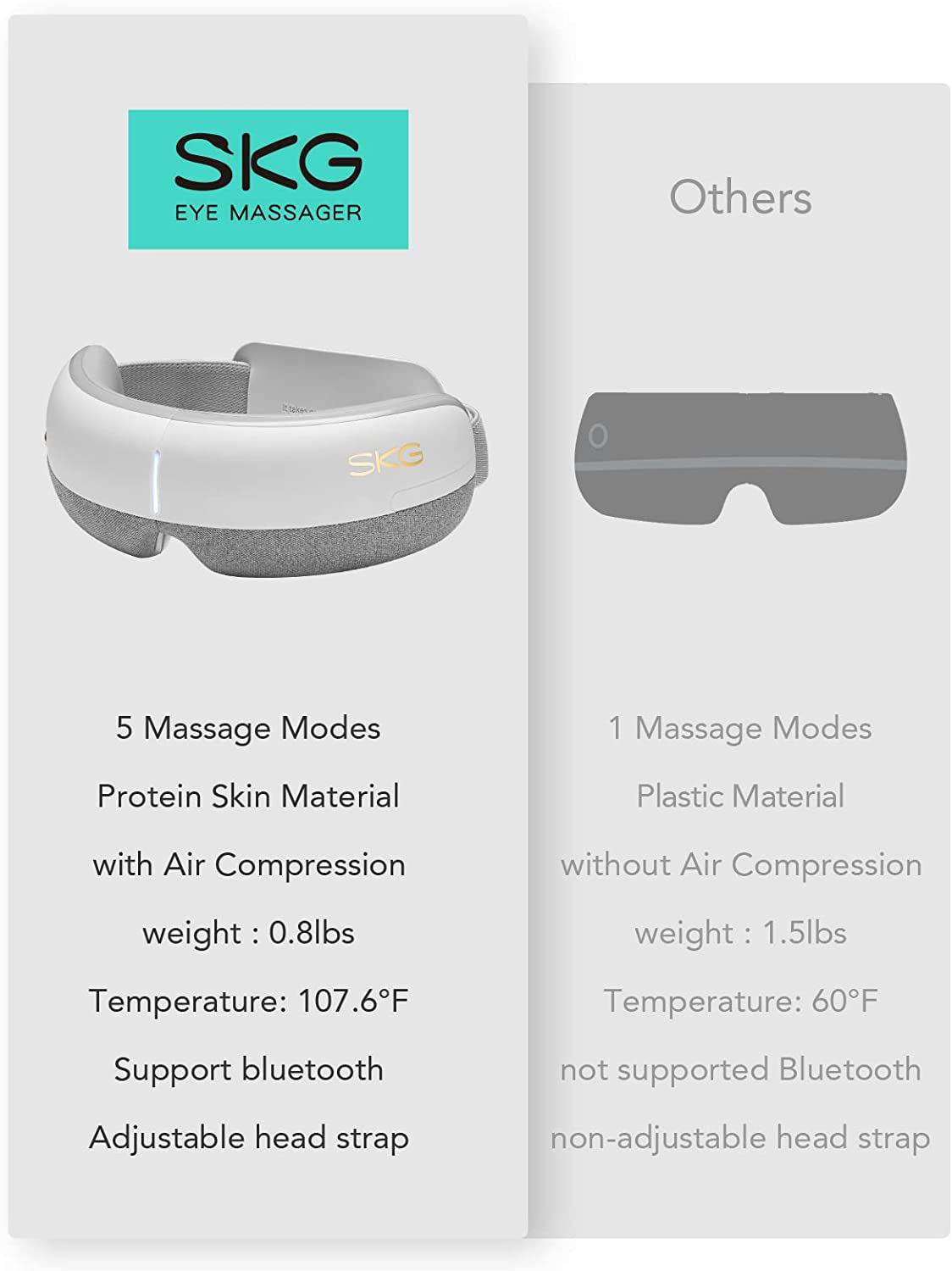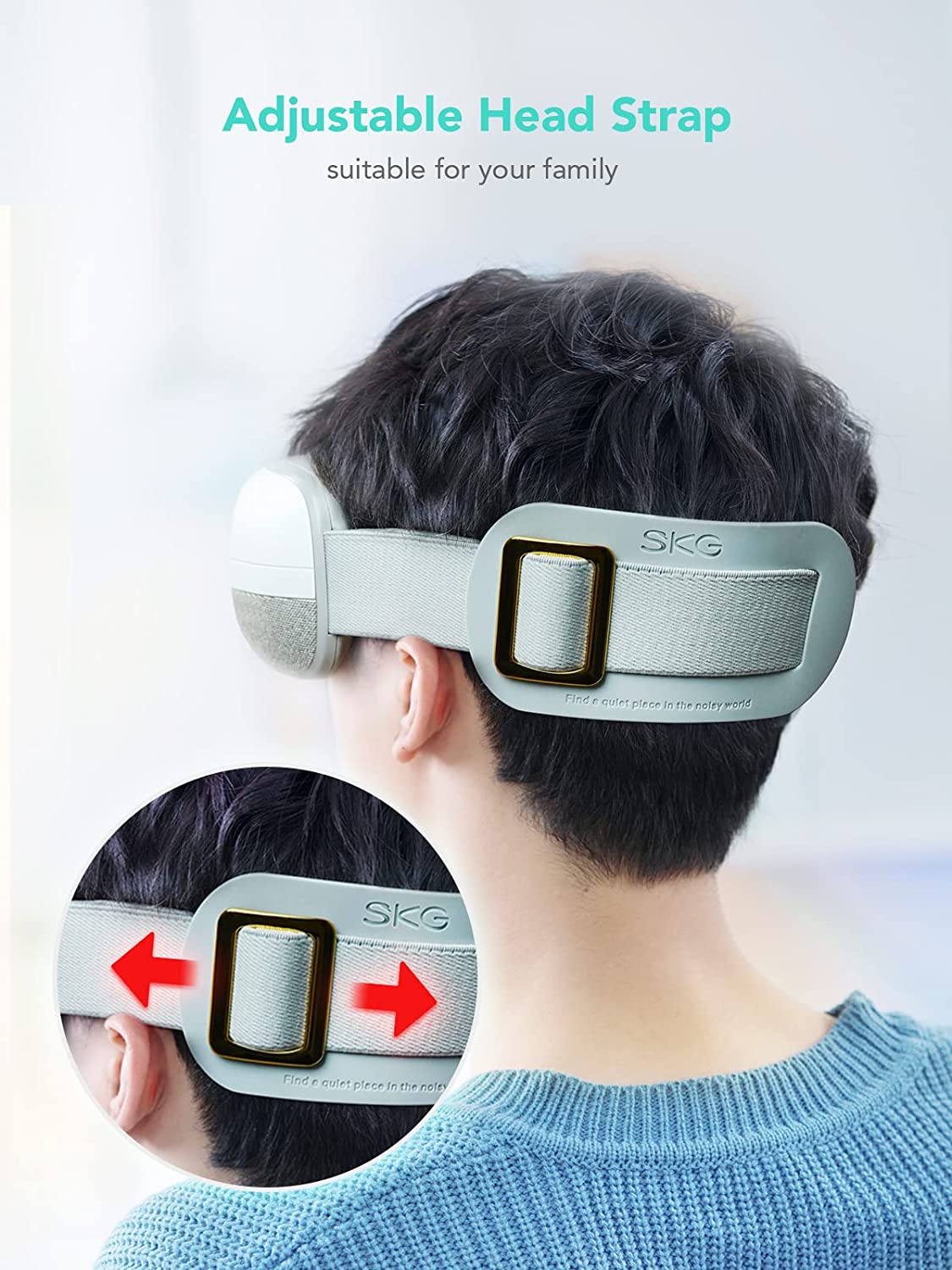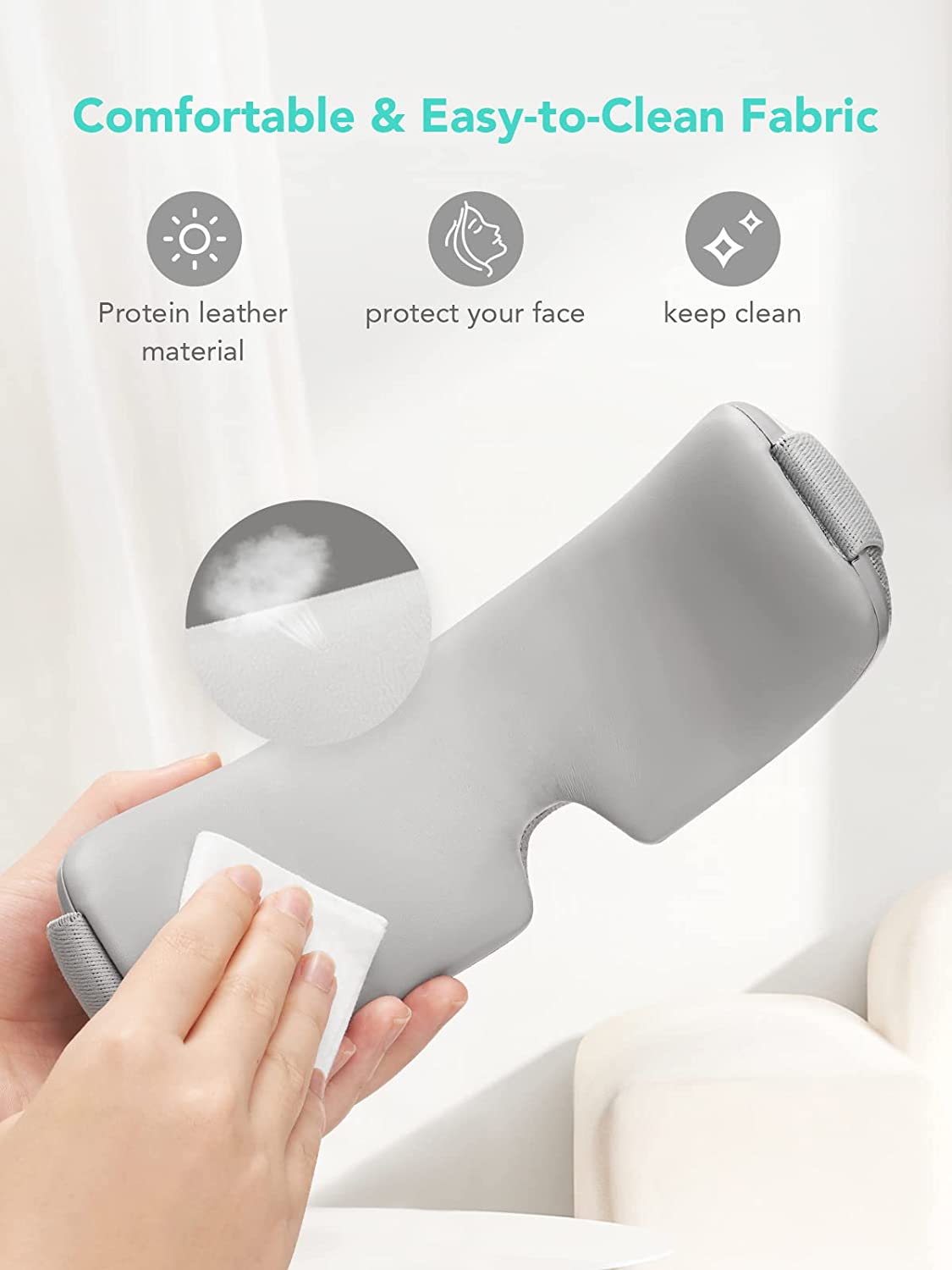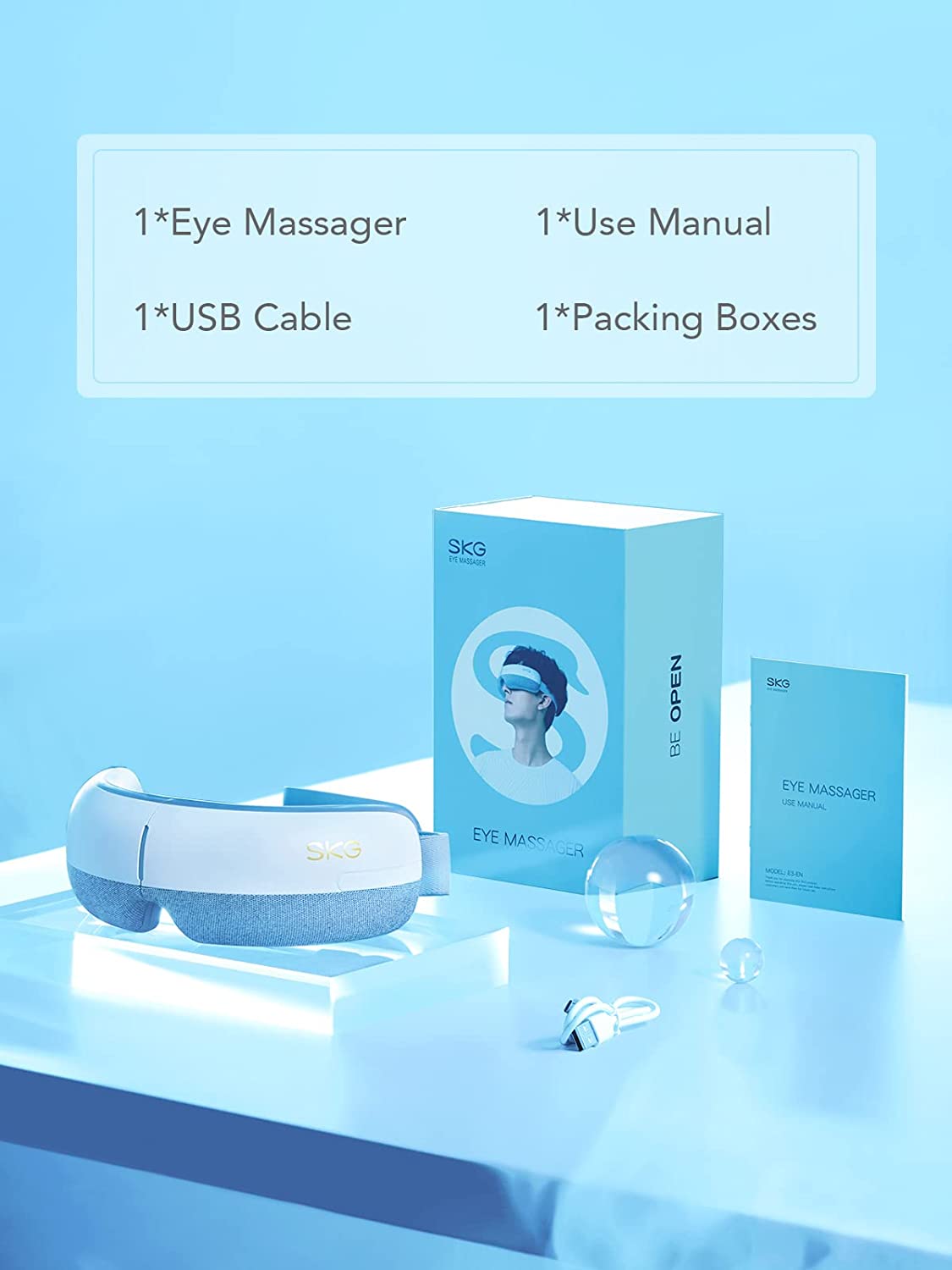 SKG E3 Eye Massager with Heat for Migraines
Save an extra 20% when you apply the coupon above.
Transform your eye care routine with SKG E3 Eye Massager! Our tried-and-true device utilizes 5 advanced modes to help you relax, revive, and rejuvenate your eyes. With air pressure, vibration, heat compression, and music tailored to your preferences, you can enjoy an eye care experience like never before!
Relax your eyes with our wireless eye massager to enjoy the pleasurable benefits of improved eye fatigue and reduced eye circles. We understand the importance of eye care, so our massager is designed for home use only and is not recommended for those with medical conditions.
SKG E3 Eye Massager
Relieve Dry Eye Eyestrain Fatigue Relief, Gift Idea
Ease your tired eyes into a blissful state of relaxation with our eye massager! Just 2-3 hours of charge time gives you up to 7-8 days of 15-minute massage sessions. Perfect for strained teens, stressed-out office workers, and sleepyheads alike, it's a great gift to give someone (or yourself!) to say "I care about your well-being!" Of course, no massage session should be attempted while charging - you gotta look out for those safety protocols!